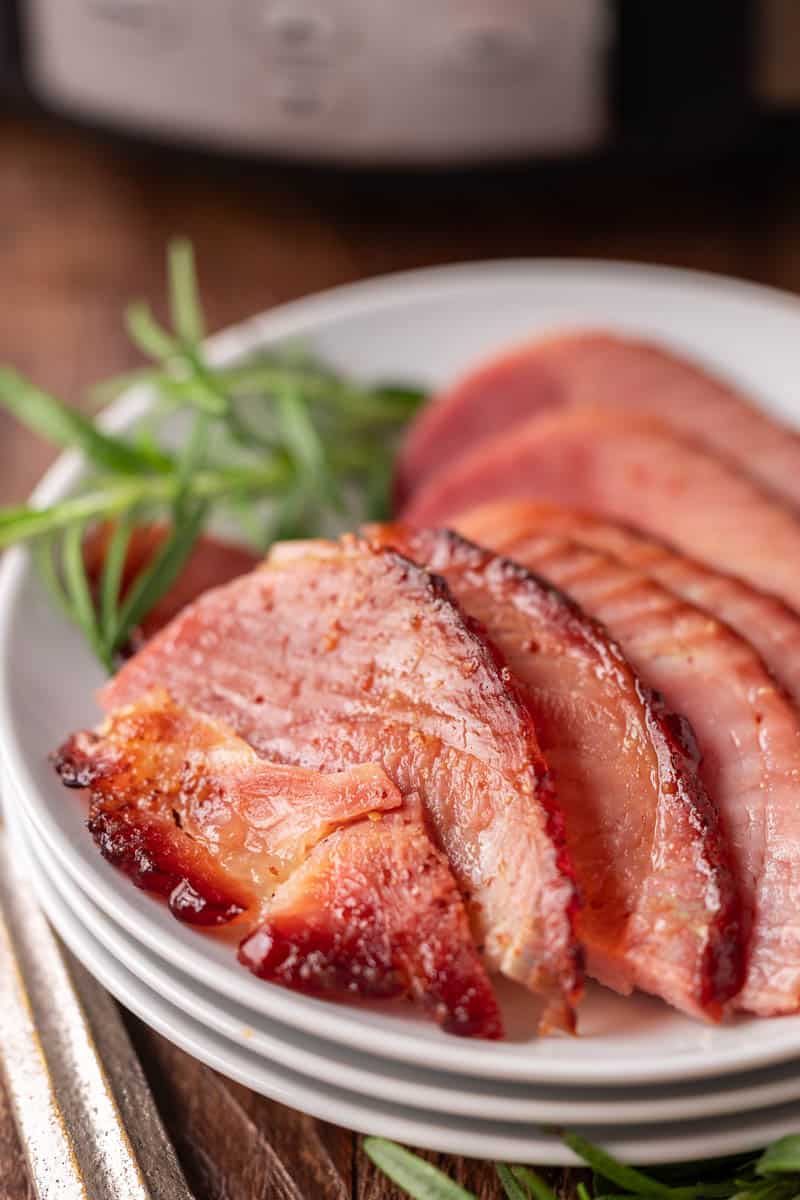 Dive into the timeless tradition of slow cooking a ham to perfection! Discover tips, and irresistible glazes for a delightful main course.
There's something undeniably comforting about a perfectly cooked ham. Its aromatic fragrance wafting through the air can make anyone feel at home. The slow cooker method provides not just convenience but an avenue for the flavors to meld beautifully, ensuring every bite is a delightful experience.
Frequently Asked Questions
What if the ham is too big and the lid won't fit on my slow cooker?
No worries! Simply wrap it tightly in foil.
My ham isn't a spiral slice; what should I do?
It's a good idea to score the ham. This helps the glaze stick better and allows the flavors to penetrate deeper into the meat.
Can I skip the glaze?
Certainly! If you prefer not to use a glaze, just add a little more apple juice to the pot to keep the ham moist and juicy.
I have a smaller ham. Do I still cook it for the same time?
Always check the package instructions for cooking times based on ham size. Remember, the goal is to reach an internal temperature of 145 degrees Fahrenheit.
What size slow cooker should I use?
A 6 to 8-quart slow cooker generally works best for this recipe.

If you're looking to invest, consider one with a thermometer probe to make monitoring the internal temperature hassle-free.
How to choose the right ham?
Choosing the right ham makes all the difference. Opt for bone-in versions as they tend to be juicier and more flavorful. If possible, select naturally cured hams without added nitrates. Remember, the quality of the meat will significantly influence the final taste.
Substitutions & Dietary Adjustments
If you're catering to specific dietary needs, consider the following:
Gluten-Free: Ensure your glaze ingredients, especially store-bought ones, are certified gluten-free.
Low-Sugar: Opt for natural sweeteners or sugar alternatives when preparing the glaze.
Troubleshooting
Dry Ham: Overcooking can lead to dryness. Always monitor the internal temperature and avoid overcooking.
Glaze Not Sticking: If you're struggling with getting the glaze to adhere, ensure the ham is properly scored. A silicone basting brush can also aid in an even glaze application.
Tips From the Chef
If your ham isn't pre-sliced, score it to ensure better glaze absorption and flavor penetration.
Always ensure your ham reaches an internal temperature of 145 degrees Fahrenheit for safe consumption.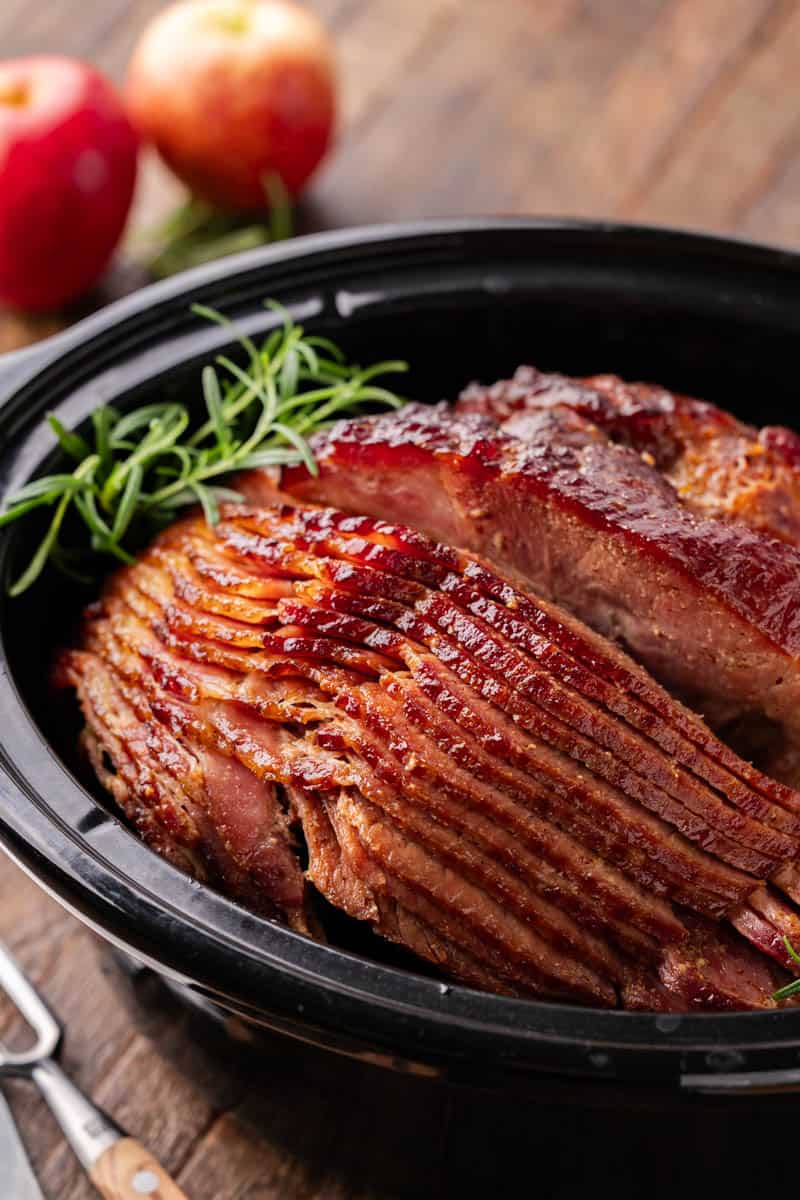 Storage, Freezing & Reheating Instructions
Storing leftovers is a breeze. Place the ham in airtight containers and refrigerate for up to 5 days. If you'd like to freeze your ham, wrap it tightly in foil or plastic wrap and store in a freezer bag for up to two months. When ready to enjoy, thaw overnight in the refrigerator. Reheat in the oven at 325 degrees Fahrenheit, covered, until warmed through.