Simple Sausage Gravy is perfect to serve over toast, biscuits, potatoes, and more! You'll love this versatile and quick gravy!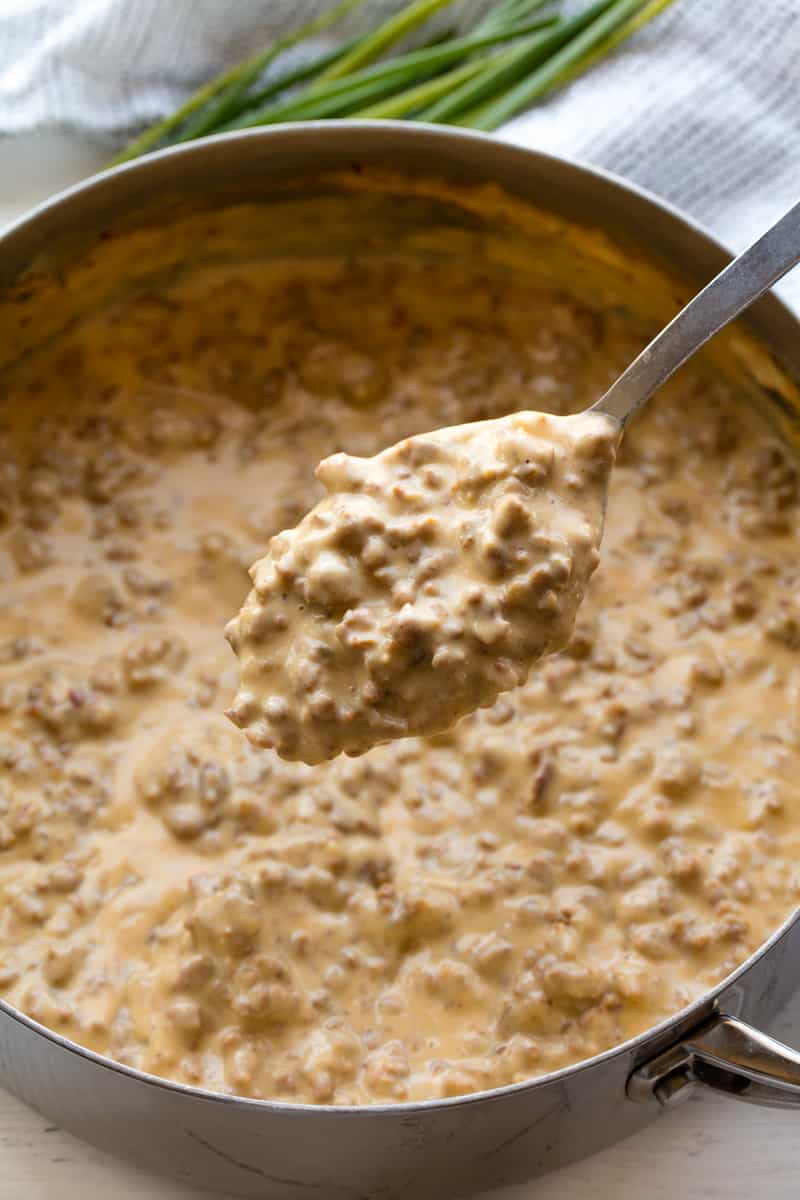 Can I make sausage gravy the night before? How long will it last?
Sometimes waking up in the morning and making breakfast is the last thing a person wants to do. To make your morning go smoother, you can make this recipe the night before and then just heat it up in the morning with out loosing any of its flavor. Sausage gravy can be stored in an airtight container in the refrigerator for 3 to 4 days. Sausage gravy can also be frozen in airtight heavy-duty freezer bags for up to 1 month.
How can I make my sausage gravy gluten-free?
This recipe uses 1/4 cup of all-purpose flour as the thickening agent. You can also thicken sausage gravy using 2 tablespoons of cornstarch in place of the flour for a gluten free option.
What should I serve sausage gravy on?
Sausage gravy is most commonly served over biscuits. You can also serve it over toast or potatoes. It goes really well over hash browns or fried potatoes for a great grain-free option.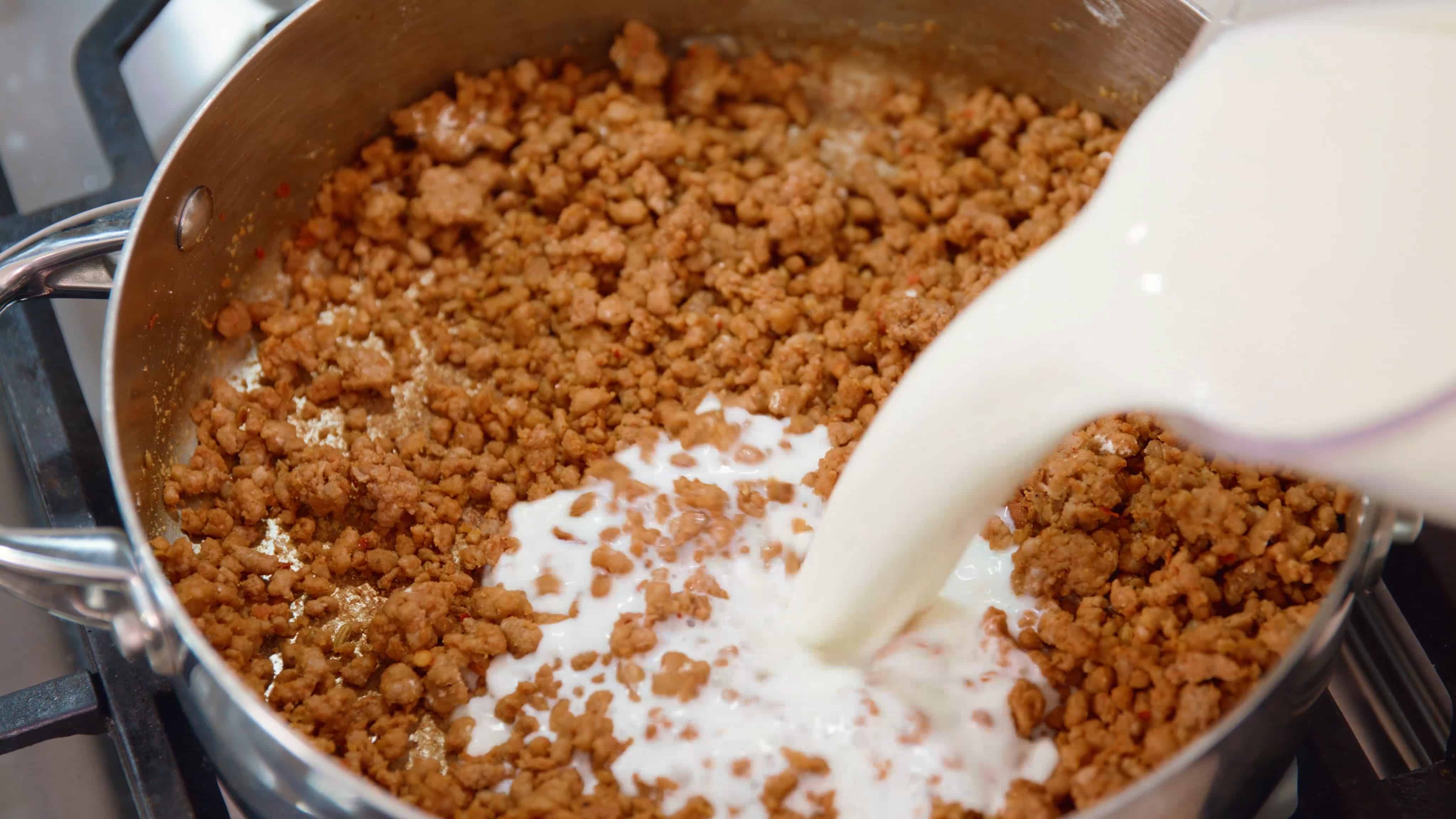 What kind of sausage should I use?
We recommend using ground sausage to make sausage gravy. There are lots of different options for ground sausage available depending on where you live and shop. You can buy country style ground sausage for a plain option, or flavor things up with something like maple and sage ground sausage or a spicy Italian ground sausage. Pick a flavor that sounds good to you. If you live in an area where you can only find sausage in casings, you can slice up your sausage and have large pieces, or depending on the sausage, you might be able to remove it from the casing to have ground sausage.
Watch the video below where Rachel will walk you through every step of this recipe. Sometimes it helps to have a visual, and we've always got you covered with our cooking show. You can find the complete collection of recipes on YouTube, Facebook Watch, or our Facebook Page, or right here on our website with their corresponding recipes.
FLAKY OLD FASHIONED BISCUIT RECIPE: https://thestayathomechef.com/old-fashioned-biscuits/