Wake up to a delicious breakfast with The Perfect Blueberry Pancake Recipe. Made with common pantry ingredients and the option to use fresh or frozen blueberries, it's the perfect way to start your day.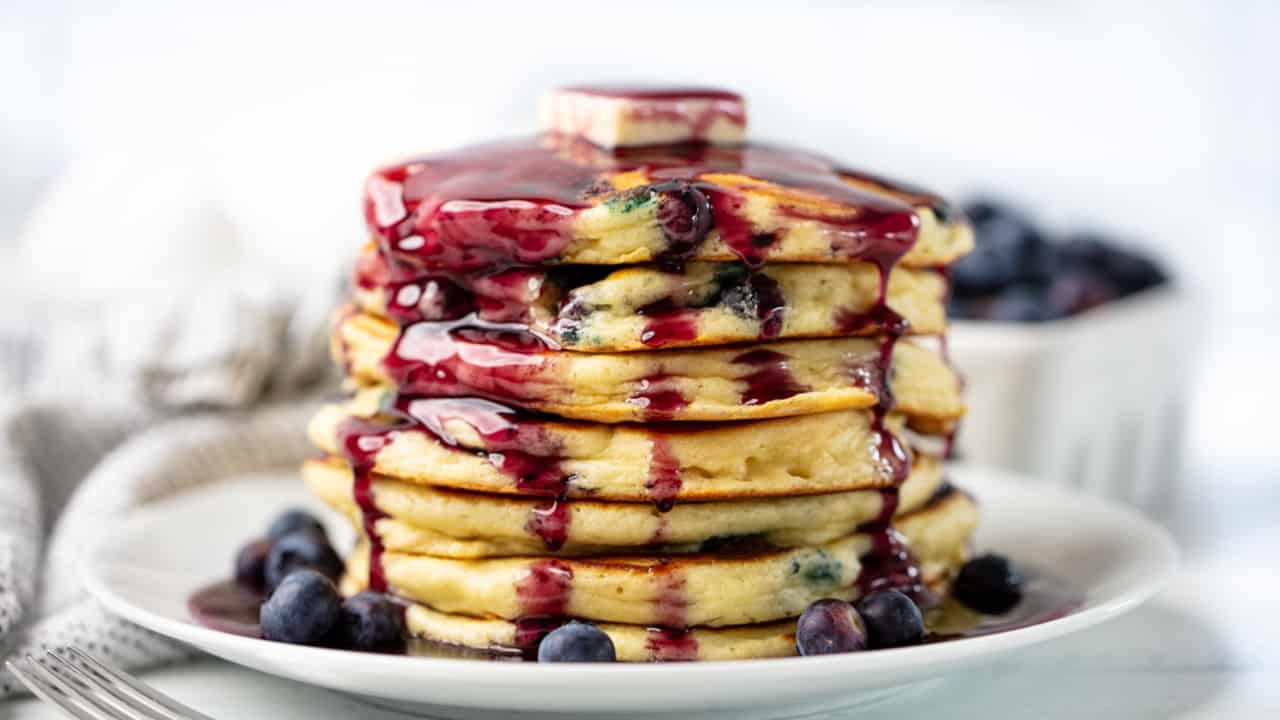 Are you in the mood for a delicious and easy breakfast dish? Look no further! This blueberry pancake recipe is made with pantry staple ingredients and can be made with either fresh or frozen blueberries. Perfect for a weekend brunch or a quick and easy breakfast during the week.
Can I use frozen blueberries instead of fresh?
You can use frozen blueberries in this recipe. Just make sure to thaw and rinse the blueberries, drain them well, and pat them dry with a paper towel. This will help remove any excess liquid that may have accumulated during the freezing process.
Can I use whole wheat flour?
This recipe can be made with either all-purpose flour or whole wheat flour. If you choose to use whole wheat flour, keep in mind that the pancakes will be more dense. To retain some of the fluffiness, you can use a mixture of all-purpose flour and whole wheat flour.
Topping Options
When it comes to toppings for blueberry pancakes, the options are endless! A classic and always delicious option is maple syrup. If you're looking for a fresh and fruity flavor, try topping your pancakes with sliced strawberries, sliced bananas, or a handful of fresh blueberries. A dollop of whipped cream adds a creamy and sweet element to your pancakes, while a homemade or store-bought blueberry syrup will enhance the blueberry flavor in your pancakes.
For a nutty and delicious twist, try spreading a generous amount of creamy peanut butter on top of your pancakes. If you prefer a natural sweetener, drizzle a little honey on top of your pancakes.
If you're feeling decadent, add a handful of chocolate chips to your pancakes for a chocolaty treat. No matter what you choose, these toppings are sure to make your blueberry pancakes even more delicious and satisfying.
Substitution Options
Flour: If you are gluten-free, you can use a gluten-free all-purpose flour blend in place of the all-purpose flour.
Sugar: If you prefer a healthier option, you can use coconut sugar or maple syrup in place of the sugar. Keep in mind that this will affect the taste and color of the pancakes.
Milk: If you are lactose intolerant or prefer a non-dairy option, you can use almond milk or oat milk in place of the milk or buttermilk.
Eggs: If you are vegan or have an egg allergy, you can use a flax egg or a store-bought egg substitute in place of the eggs. To make a flax egg, mix 1 tablespoon of ground flaxseed with 3 tablespoons of water and let it sit for 5 minutes until it thickens.
Butter: If you prefer a healthier option or are vegan, you can use coconut oil or a non-dairy butter in place of the melted butter.
Related Recipes
If you like this recipe, you may be interested in these other pancake recipes: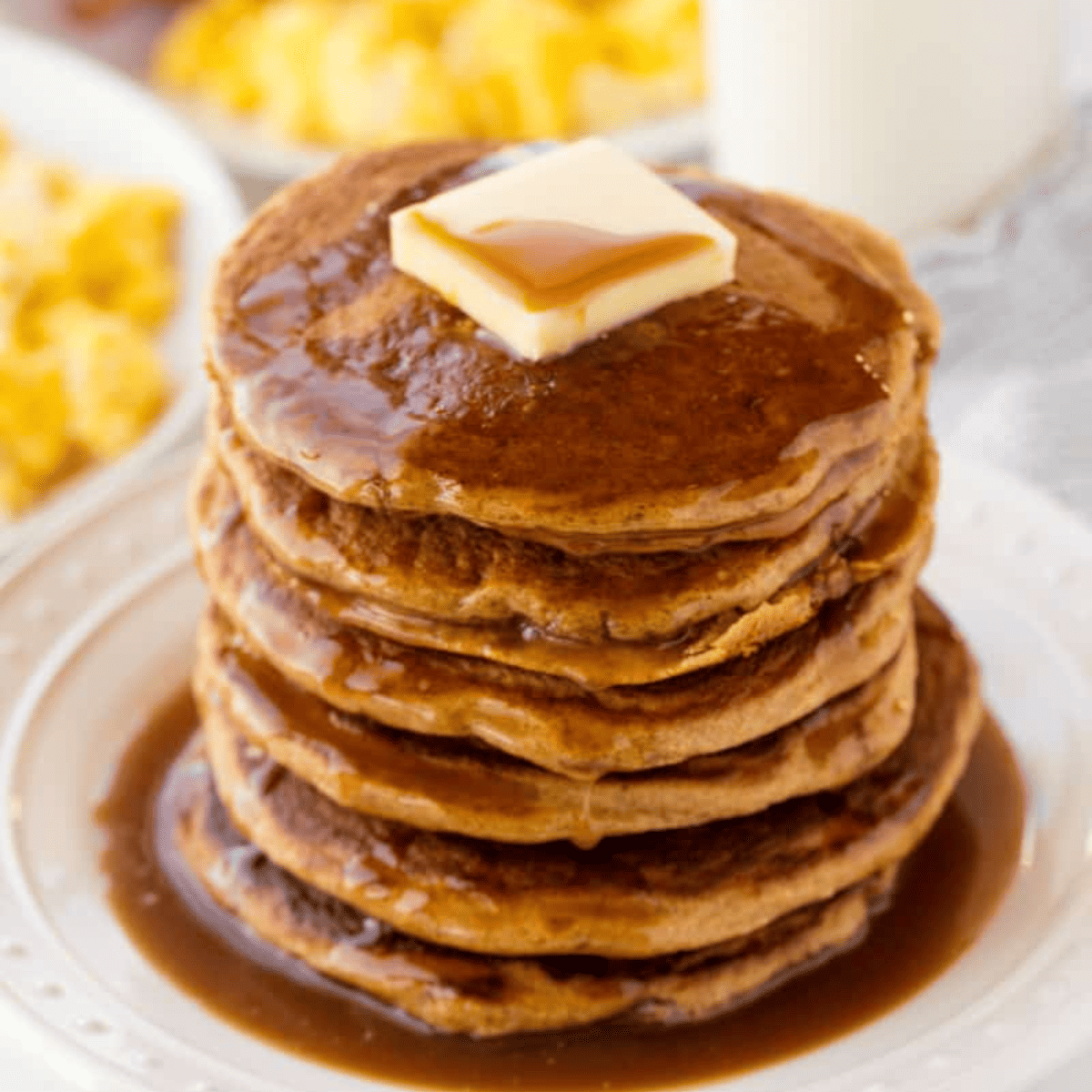 Storage and Reheating Instructions
To store leftover pancakes, place them in an airtight container and store in the refrigerator for up to 5 days. To reheat, place the pancakes on a plate and microwave for about 30 seconds or until warm.
To freeze, place the pancakes in a single layer on a baking sheet and freeze until solid. Once frozen, transfer the pancakes to an airtight container or freezer bag and store in the freezer for up to 3 months. To reheat frozen pancakes, place them on a plate and microwave for about 1 minute or until warm. You can also reheat frozen pancakes in a toaster oven or oven until warm.
Video Demonstration
Watch the video below where Rachel will walk you through every step of this recipe. Sometimes it helps to have a visual, and we've always got you covered with our cooking show. You can find the complete collection of recipes on YouTube, Facebook Watch, or our Facebook Page, or right here on our website with their corresponding recipes.