Apple Pancakes are a great way to sneak some healthy fruit into your breakfast routine. These easy pancakes are light, fluffy, and totally easy to make!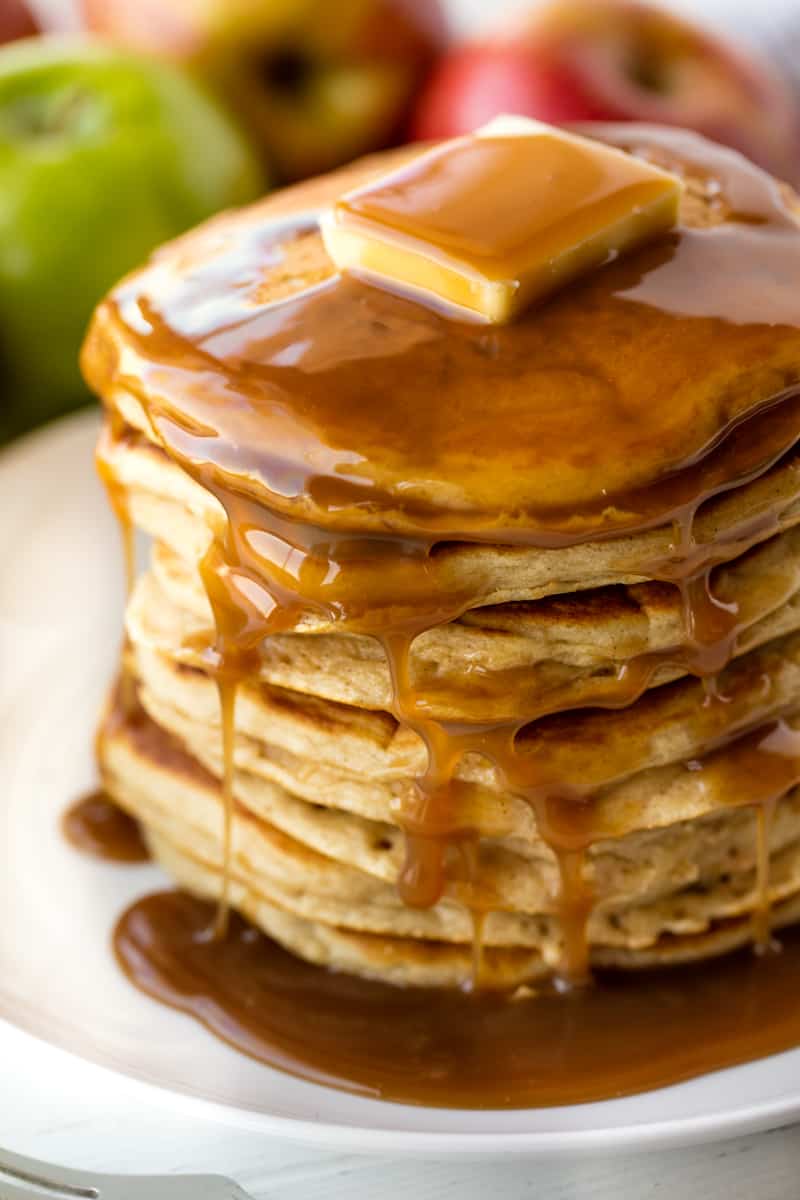 Hot breakfasts are a must in The Stay At Home Chef household. We have found that cold cereal just does not cut it to keep our energy levels high enough and our bellies full enough to get by until lunch. Pancakes have always been an inexpensive and delicious way to get in a filling breakfast, but in the fall, we like to mix things up and add in our favorite fall flavors. And boy, do apple pancakes deliver. They are so filling and delicious and full of real apple flavor. You're going to love them!
How do I know when to flip Easy Apple Pancakes?
Pancakes should be cooked on a flat surface over medium high heat. When bubbles start to form on the top and the edges start to lose their shine, you'll know it is time to flip. Your pancake should be golden brown on each side.
Sifting Flour:
Sifting your dry ingredients will produce a fluffier pancake. If you are in a hurry, you can skip this step and it will still work, your pancakes just won't be quite as fluffy.
Can I use whole wheat flour in this recipe?
Yes! Whole wheat flour can be used interchangeably in this recipe. Please keep in mind that the use of whole wheat will make for a more dense pancake. You can use only partial whole wheat to retain a bit of fluffiness.
What kind of syrup should I use?
Maple syrup is a classic topping option for pancakes. Many people also top their pancakes with a pat of butter. You can also use fresh fruit and whipped cream, or other types of syrups. Our personal favorite here at The Stay At Home Chef is our famous Liquid Cinnamon Roll Syrup. It tastes just like a cinnamon roll in liquid form!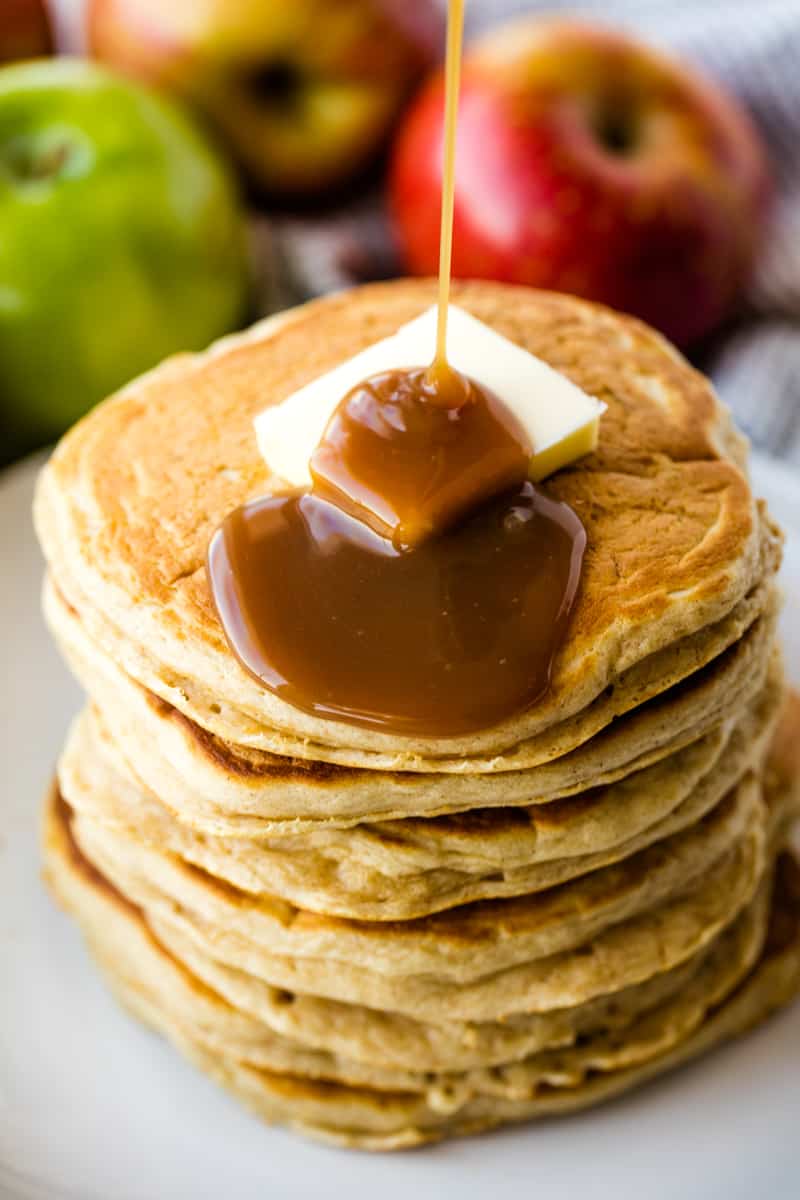 Storage Instructions:
Store any leftover pancakes in an airtight container in the fridge for up to 5 days, or in the freezer for up to 2 months. If frozen, thaw your pancakes in the fridge overnight and then reheat in the microwave in 30 second increments until warmed through.
If you like this recipe, you may be interested in these other pancake recipes:
Watch the video below where Rachel will walk you through every step of this recipe. Sometimes it helps to have a visual, and we've always got you covered with our cooking show. You can find the complete collection of recipes on YouTube, Facebook Watch, or our Facebook Page, or right here on our website with their corresponding recipes.