The Perfect Homemade Pancake Recipe is easy to make with ingredients you probably already have on hand. This recipe can easily be turned into a pancake mix or into buttermilk pancakes as well. It's the perfect versatile all-in one recipe.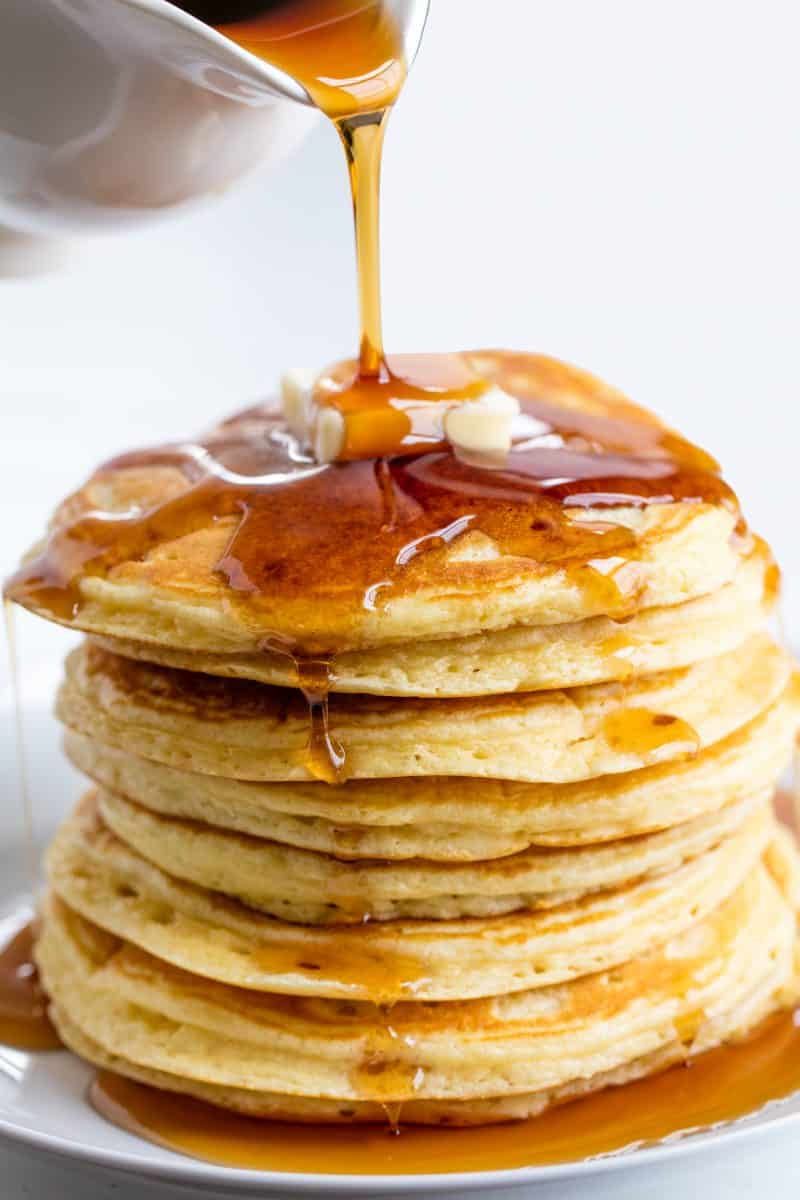 This is the perfect pancake recipe. They are light, fluffy, and only require simple ingredients that you probably already have on hand in your kitchen. Please review the following information for tips and frequently asked questions as well as view the video demonstration below. You will find the printable recipe card at the bottom.
How do I make this recipe into buttermilk pancakes?
You can easily substitute buttermilk in place of the milk in this recipe to turn it into a buttermilk pancake recipe. If you don't have buttermilk on hand, you can also use buttermilk substitutes.
How do I make this recipe into a pancake mix?
Combine flour, sugar, baking powder, baking soda, and salt in a bowl. Transfer to a resealable plastic bag or sealable storage container for storage. When ready to use mix with 1 cup milk, 2 eggs and 1/4 cup melted butter. Double, triple, or quadruple the recipe and you will need 1 3/4 cup of the pancake mix to combine with the wet ingredients.
Can I add blueberries or chocolate chips to these pancakes?
Yes! Blueberries or chocolate chips can be folded into the pancake batter, or you can add them in after you scoop the batter onto a griddle to form designs or patterns. Use up to 1/2 cup of either blueberries or semi-sweet chocolate chips in this recipe.
How do I know when to flip my pancakes?
Pancakes should be cooked on a flat surface over medium high heat. When bubbles start to form on the top and the edges start to lose their shine, you'll know it is time to flip. Your pancake should be golden brown on each side.
Can I use whole wheat flour in this recipe?
Yes! Whole wheat flour can be used interchangeably in this recipe. Please keep in mind that the use of whole wheat will make for a more dense pancake. You can use partial whole wheat to retain a bit of fluffiness.
What should I serve on my pancakes?
Maple syrup is a classic topping option for pancakes. Many people also top their pancakes with a pat of butter. You can also use fresh fruit and whipped cream, or other types of syrups. Our personal favorite here at The Stay At Home Chef is our famous Liquid Cinnamon Roll Syrup. It tastes just like a cinnamon roll in liquid form!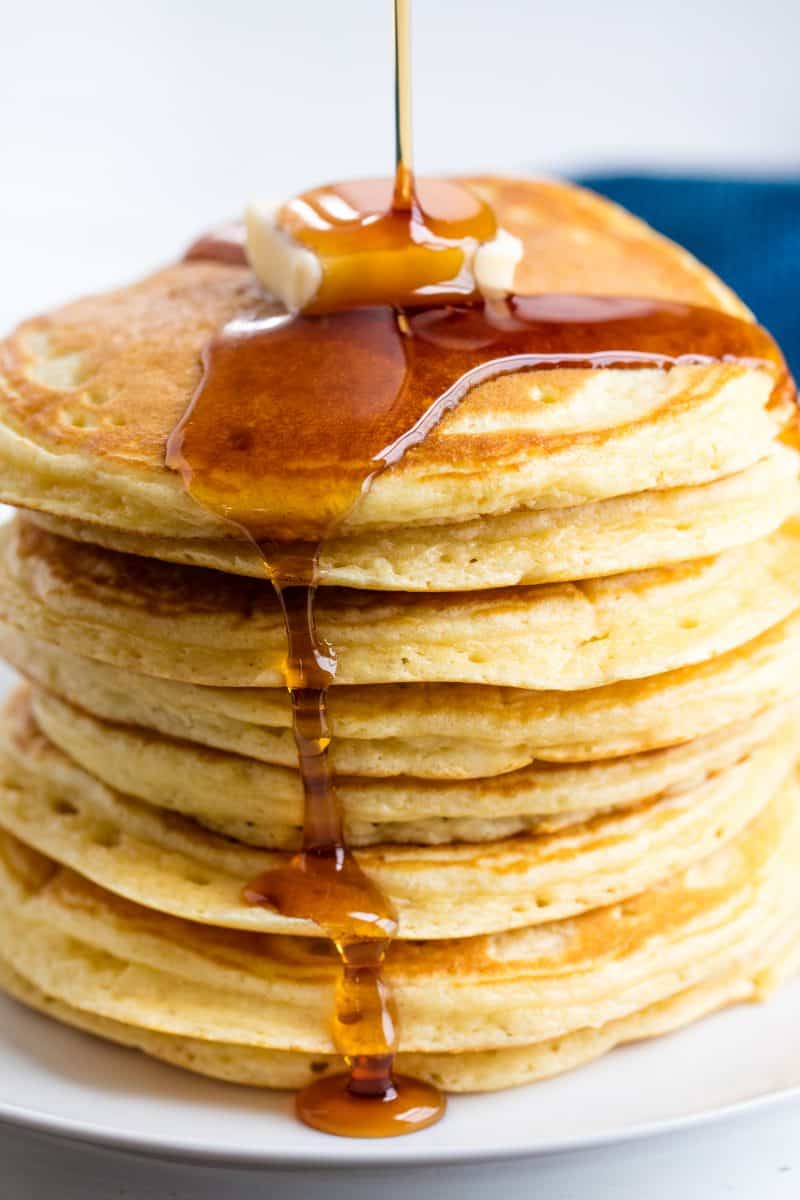 If you like this recipe, you may be interested in these other pancake variations:
Watch the video below where Rachel will walk you through every step of this recipe. Sometimes it helps to have a visual, and we've always got you covered with our cooking show. You can find the complete collection of recipes on YouTube, Facebook Watch, or our Facebook Page, or right here on our website with their corresponding recipes.