The best French toast ever is also the easiest French toast ever! Made with fluffy bread like brioche or challah, and swimming in sugar and cinnamon — you'll want to make this yummy breakfast recipe at least once a week!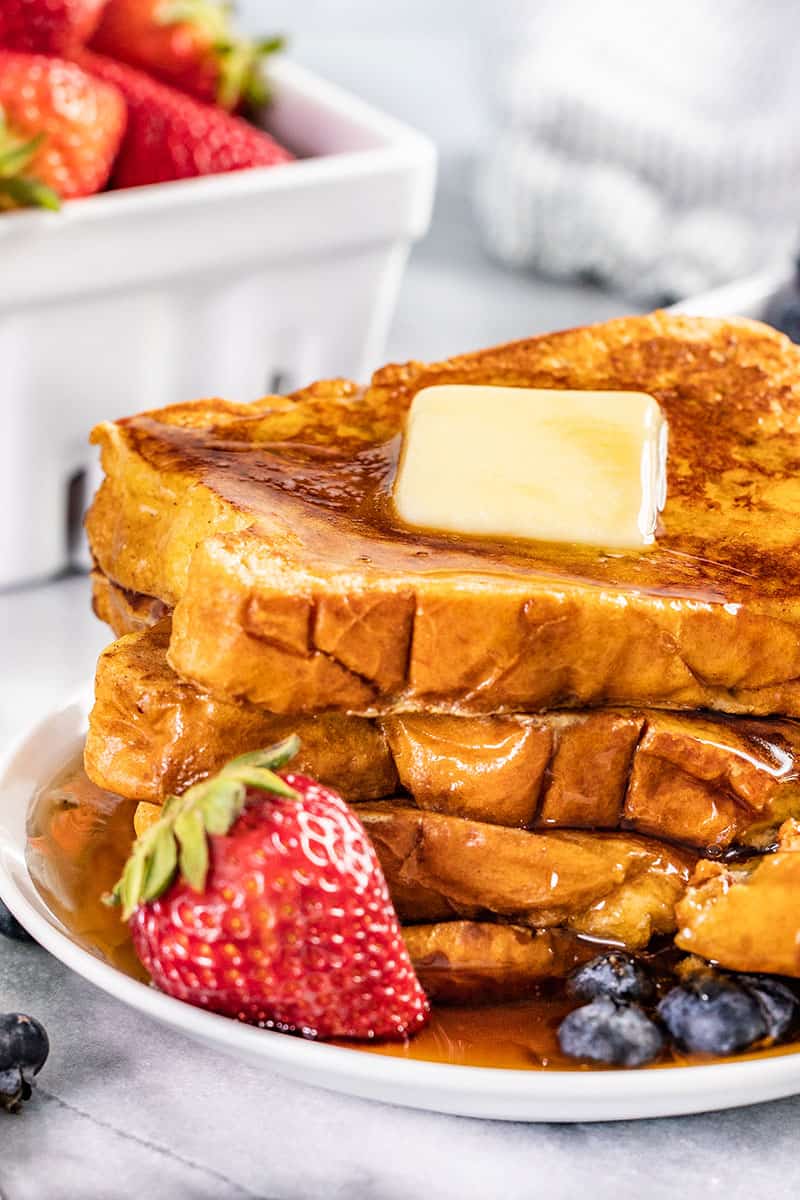 Whenever we have extra time on a weekend morning, we love to make a big breakfast. Things can be hectic during the week, and we may only have time for a grab an on-the-go breakfast like muffins, or we slurp down a bowl of cereal before rushing out the door. But when the weekend rolls around…it's French toast for everyone! We've been perfecting this recipe for a while now and can confidently say that this is seriously the best French toast ever. We like to crank things up a notch by using challah, brioche, or Texas toast rather than plain old white bread. It's especially delicious when it's covered in berries, syrup, and whipped cream. Top it with whatever you like, and be prepared to serve up a second batch.
What Kind Of Bread Should I Use For French Toast?
You can use any kind of sliced bread to make this recipe for the best French toast ever. Opt to use French bread or other bakery-style bread, or even simple sandwich bread. But (as mentioned) if you want to make this recipe truly stand out, we recommend that you use homemade challah, Texas toast, or brioche.
Can I Use Egg Whites Instead?
You sure can! If you're looking to make this breakfast recipe a bit lighter, you can substitute 2 egg whites for every egg.
Do I Have To Use A Griddle?
While a griddle is a great option for making French toast, you can simply opt for a regular skillet. That said, because a griddle is completely flat and allows for more space, it is a great option if you have one at home! If you do use a skillet, we like using nonstick or well-seasoned cast iron.
Serving Suggestions:
Serve up your perfect French toast with your favorite syrup, fresh berries, or a dollop of whipped cream. Pro tip? For a French toast that will absolutely knock your socks off, use our recipe for Liquid Cinnamon Roll Syrup. It'll blow your mind!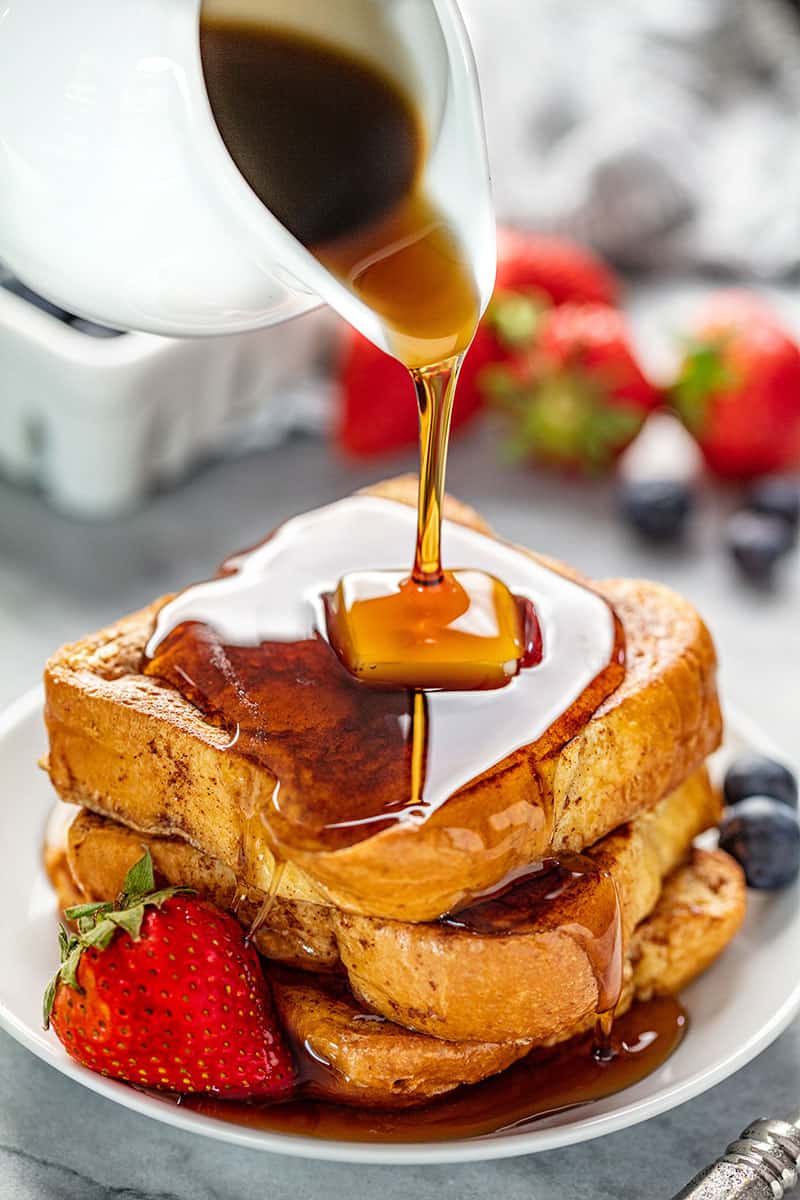 Freezing Instructions:
Allow the French toast to cool completely. Then transfer to a parchment-lined baking sheet. You can stack the toast by placing some parchment paper in between each layer. Freeze until solid and then place into an airtight container (or bag) and then put it back in the freezer. It will keep for 1-2 months. Reheat in the microwave for about a minute, or in your toaster!
Storage And Reheating Instructions:
If you have any leftover perfect French toast that you don't want to freeze, you can store it in the fridge in an airtight container. It will last for 4-5 days. Again, reheat in the microwave at 30-second intervals until warmed through, or in your toaster.
If you like this recipe, you may be interested in these other delicious breakfast recipes:
Watch the video below where Rachel will walk you through every step of this recipe. Sometimes it helps to have a visual, and we've always got you covered with our cooking show. You can find the complete collection of recipes on YouTube, Facebook Watch, or our Facebook Page, or right here on our website with their corresponding recipes.