Get ready for the Best French Toast Ever! This French Toast is easy to make, totally delicious and it's freezable too so you can enjoy French Toast even on the busiest of mornings!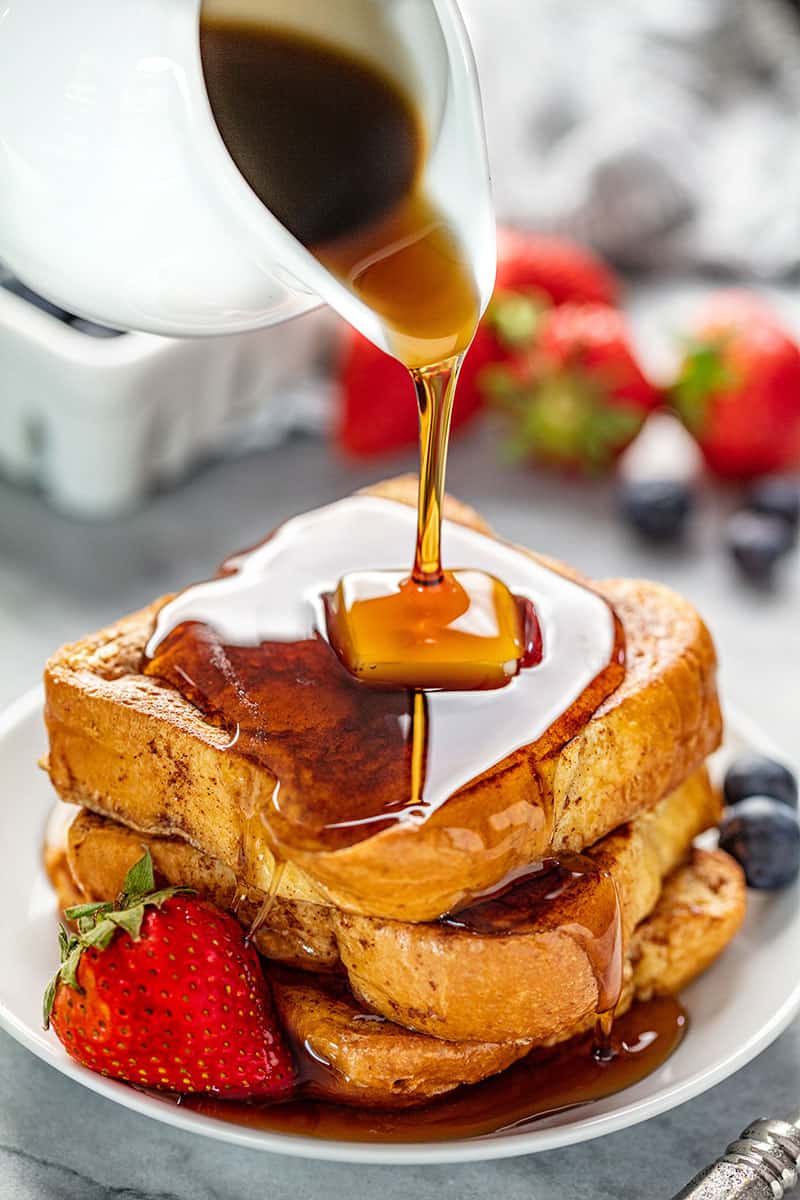 Who doesn't love French Toast? especially covered in berries, syrup and whip cream! This recipe is so delicious and super easy to make. French toast is a great breakfast, but also a fun brunch menu option and is great reheated. Top it with whatever you like, and if you want to try a new twist, use a different kind of bread. Invite some friends over for a breakfast get-together, you will all love this yummy French Toast recipe!
Can you make French Toast with just egg whites?
Yes, you can. Substitute 2 egg whites for every 1 egg called for in the recipe.
Do I have to use a griddle to make French Toast?
A griddle is a great option for making French Toast because it is completely flat and usually allows for more space to cook your French Toast. However, if you don't own a griddle, you can use a regular skillet. We recommend using nonstick skillets or well seasoned cast iron.
Can I freeze French Toast?
Yes you can! French toast freezes really well and makes for a great, easy breakfast option for busy mornings.
To Freeze: cool french toast completely on a wire rack and then transfer the bread to a parchment paper lined baking sheet. French toast can be stacked with a sheet of parchment paper in between each layer. Freeze until solid, then transfer to a resealable plastic freezer bag for long term storage.
To Reheat: Microwave on high for about 1 minute per slice until warmed through OR toast in a toaster until heated through for a crispy exterior.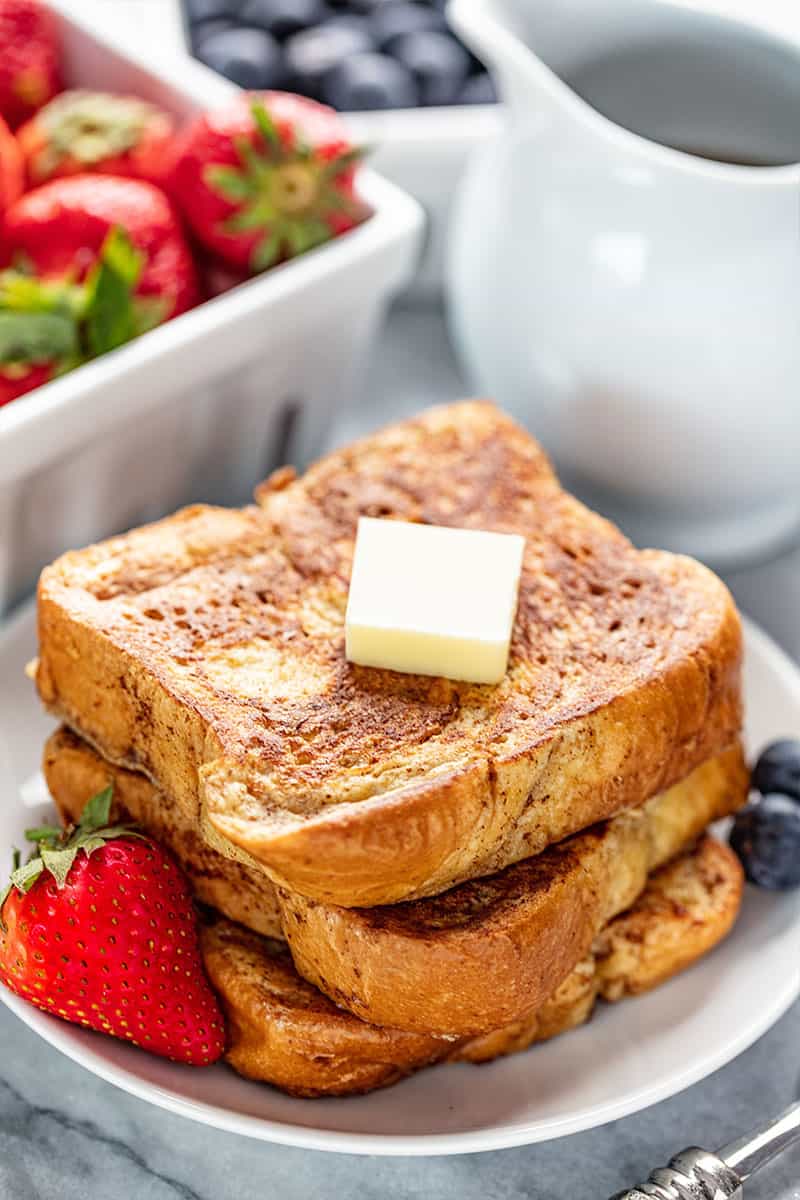 What kind of bread should I use to make French Toast?
You can use any kind of sliced bread to make French Toast. French bread and other bakery style breads work in addition to sliced sandwich type breads. If you want to kick things up a notch try using thick sliced challah bread, Texas toast, or brioche.
PRO TIP: The syrup you use with your French Toast can make all the difference. For a French Toast that will absolutely knock your socks off, use our recipe for Liquid Cinnamon Roll Syrup. It'll blow your mind!
Watch the video below where Rachel will walk you through every step of this recipe. Sometimes it helps to have a visual, and we've always got you covered with our cooking show. You can find the complete collection of recipes on YouTube, Facebook Watch, or our Facebook Page, or right here on our website with their corresponding recipes.