The Most Amazing Red Velvet Cupcakes are moist, fluffy, and topped off with velvety ermine frosting for the perfect Red Velvet Cupcake you've been dreaming of!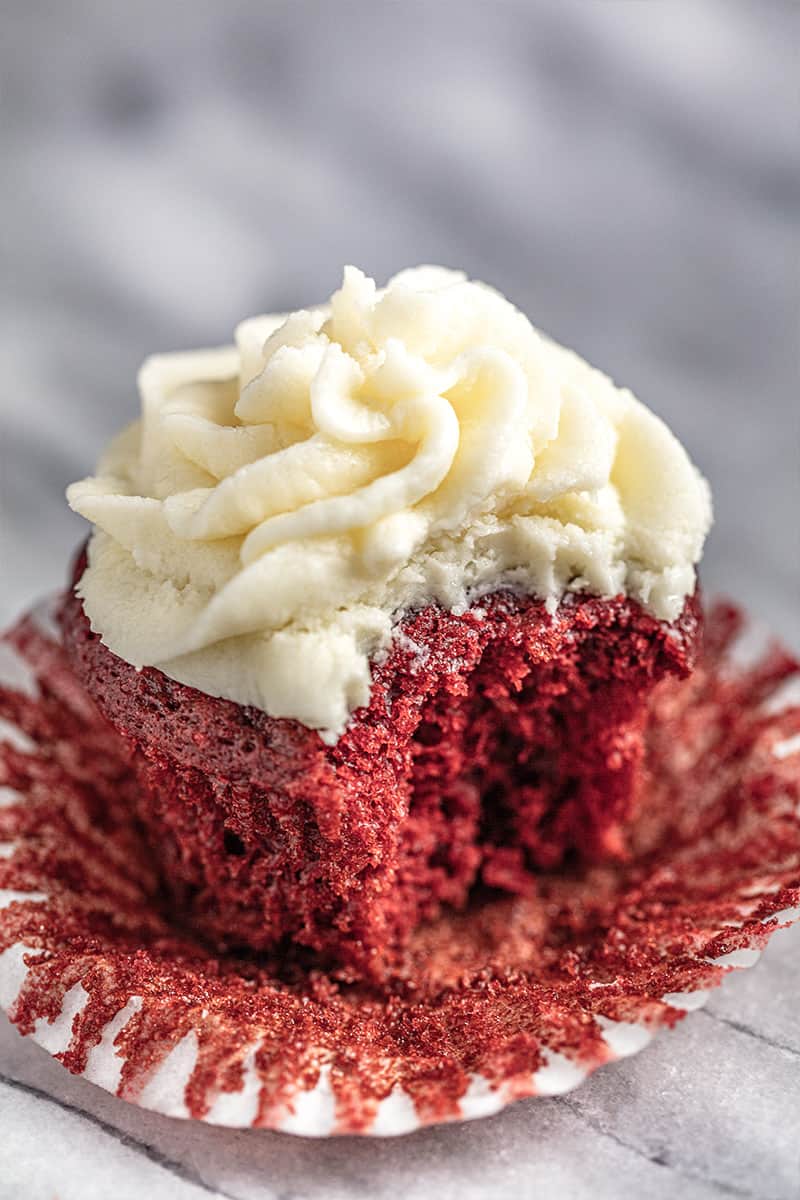 Here it is, the recipe you have been looking for—red velvet cupcakes you will come back to every time you crave these babies! So delicious, tangy and moist, red velvet cake is a thing of its own. Some people think its chocolate cake with red coloring, but those who love red velvet know it is so much more.
Red velvet cake has hints of chocolate but is better known for its tangy, acidic flavor. It was originally made with beets, which added sweetness, flavor and tanginess, along with its signature red color. If you want to try making it that old fashioned way, here is a recipe for a Naturally Red Velvet Cake .