The Most Amazing Red Velvet Cupcakes are moist, fluffy, and topped off with velvety ermine frosting for the perfect Red Velvet Cupcake you've been dreaming of!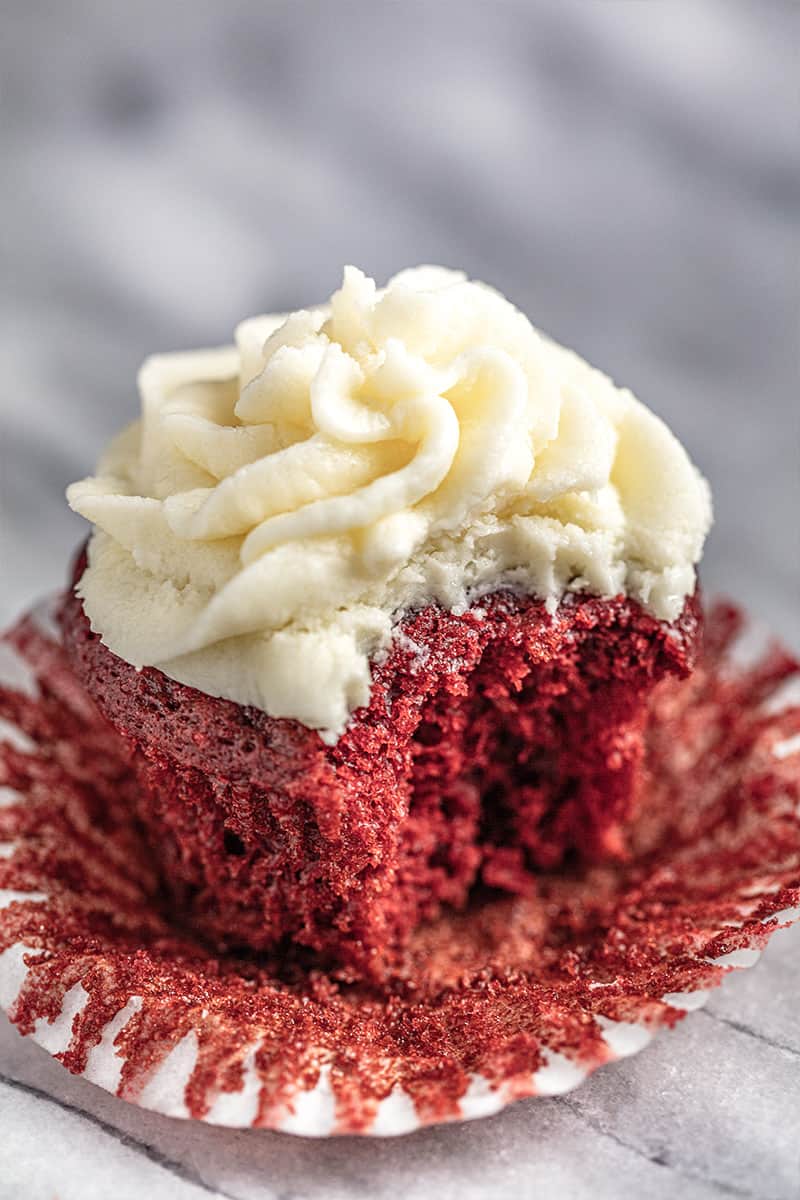 Here it is, the recipe you have been looking for—red velvet cupcakes you will come back to every single time. So delicious, tangy, and moist. Red velvet cake is a dessert of its own. Some people think red velvet is really just chocolate cake with red coloring, but those who love red velvet know it is so much more. It has hints of chocolate, but is better known for its tangy, acidic flavor. It was originally made with beets, which added sweetness, flavor, and tanginess, along with its signature red color. If you want to try making this the old fashioned way, here is a recipe for Naturally Red Velvet Cake.
Chocolate Cake vs. Red Velvet Cake:
It is a common misconception that red velvet cake is just chocolate cake with red food coloring. Red velvet cake does have some chocolate flavor to it, but it is also slightly acidic and tangy, due to the buttermilk, vinegar, and either cream cheese or ermine frosting. In this recipe, we include the instructions for an ermine frosting that we love as a great balance to the tangy flavor of red velvet, but you can also use cream cheese frosting.
What kind of food coloring should I use?
This recipe was made and tested using red liquid food coloring. You can also use gel food coloring or a natural red food coloring made from beets. You can find a wide variety of natural food dyes on Amazon.
What is ermine frosting?
Ermine gets its name from the cute, weasel-like animal that has a white, fluffy coat. Ermine frosting is made of heated milk, sugar and flour and then whipped with butter. It is light and delicious, but not as tangy as cream cheese frosting. It will hold its shape better if it is refrigerated before and after icing. You can also use cream cheese frosting if you prefer it and like a little more tang on your red velvet cupcakes.
Buttermilk Substitute:
Buttermilk is a key component in this cake recipe. If you don't have access to buttermilk, you can easily use a buttermilk substitute using just 1 tablespoon of white vinegar or lemon juice and 1 cup of milk.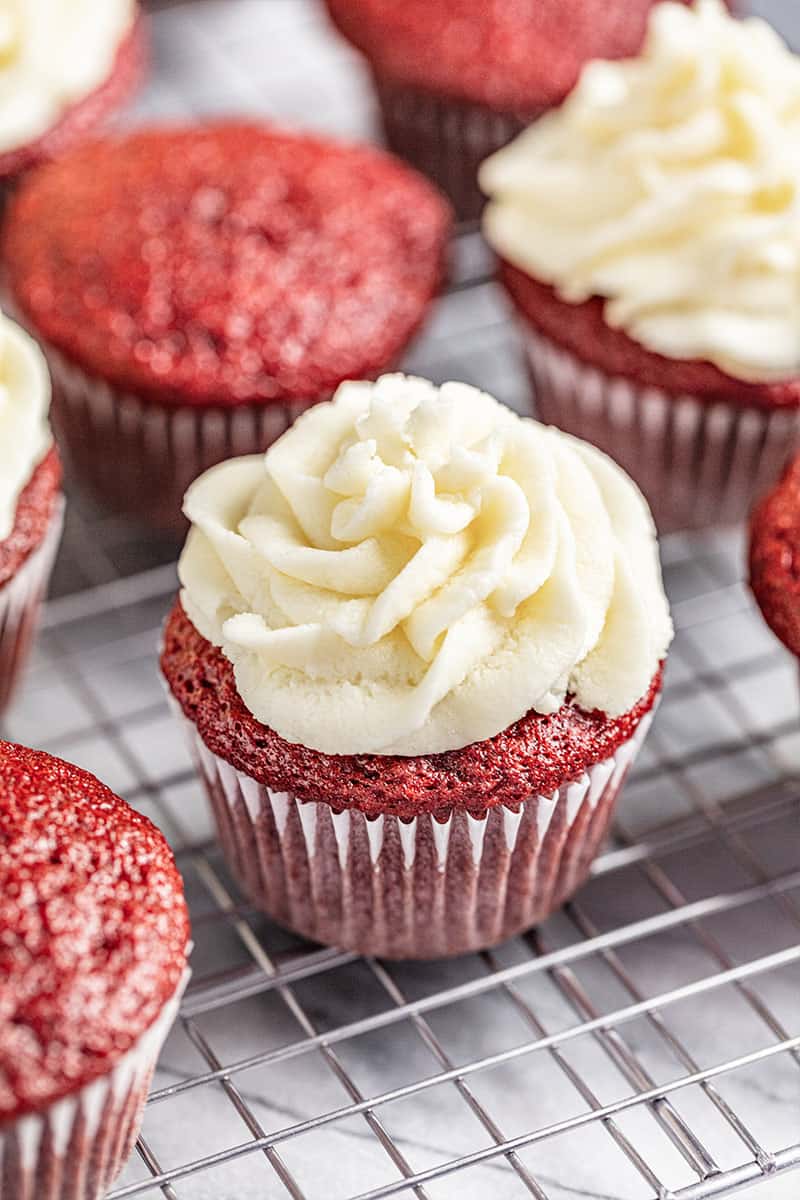 Storage Instructions:
Cupcakes should be stored in an airtight container. If you used cream cheese frosting, they will also need to be stored in the refrigerator.
If you like this recipe, you may be interested in these other delicious cupcake recipes: