These Funfetti Birthday Cupcakes are perfect for any birthday party! Simple to make, no boxed mixes required, and perfectly moist and fluffy.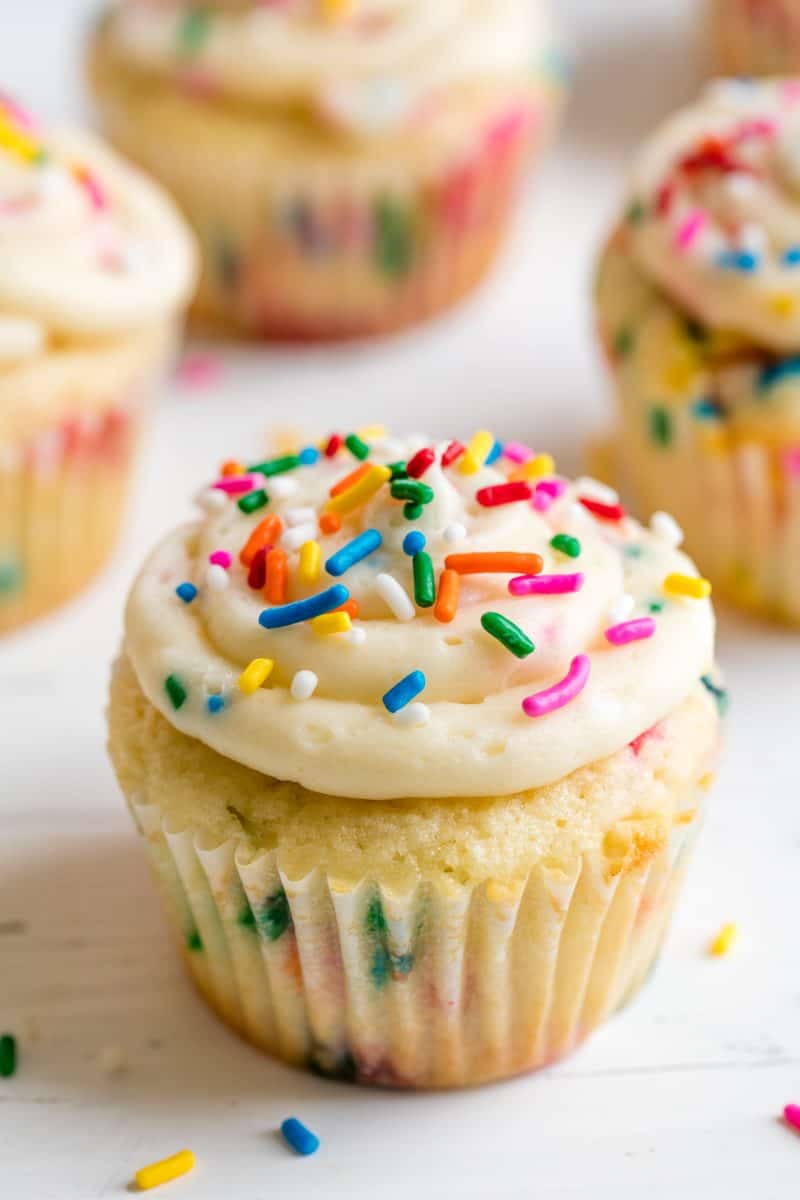 Make it a happy birthday with these fun, colorful cupcakes. They are easy to make, and perfectly soft and delicious. If you are looking for a Funfetti Cake, be sure to check out my recipe for an entire 3 layer Funfetti Cake.
What kind of sprinkles should I use?
You can use any kind of regular jimmy sprinkle. A rainbow mix is the traditional choice, but you can feel free to mix and match to your liking, or the liking of the birthday boy or girl. DO NOT use nonpareil sprinkles when making funfetti birthday cupcakes as they tend to bleed and dissolve.
What flavor is funfetti?
Funfetti is a a vanilla cake with colorful sprinkles mixed in. It has a strong vanilla flavor.
How full should I fill my cupcake liners?
For this recipe, only fill your cupcake liners half of the way full. These cupcakes will rise quite a bit!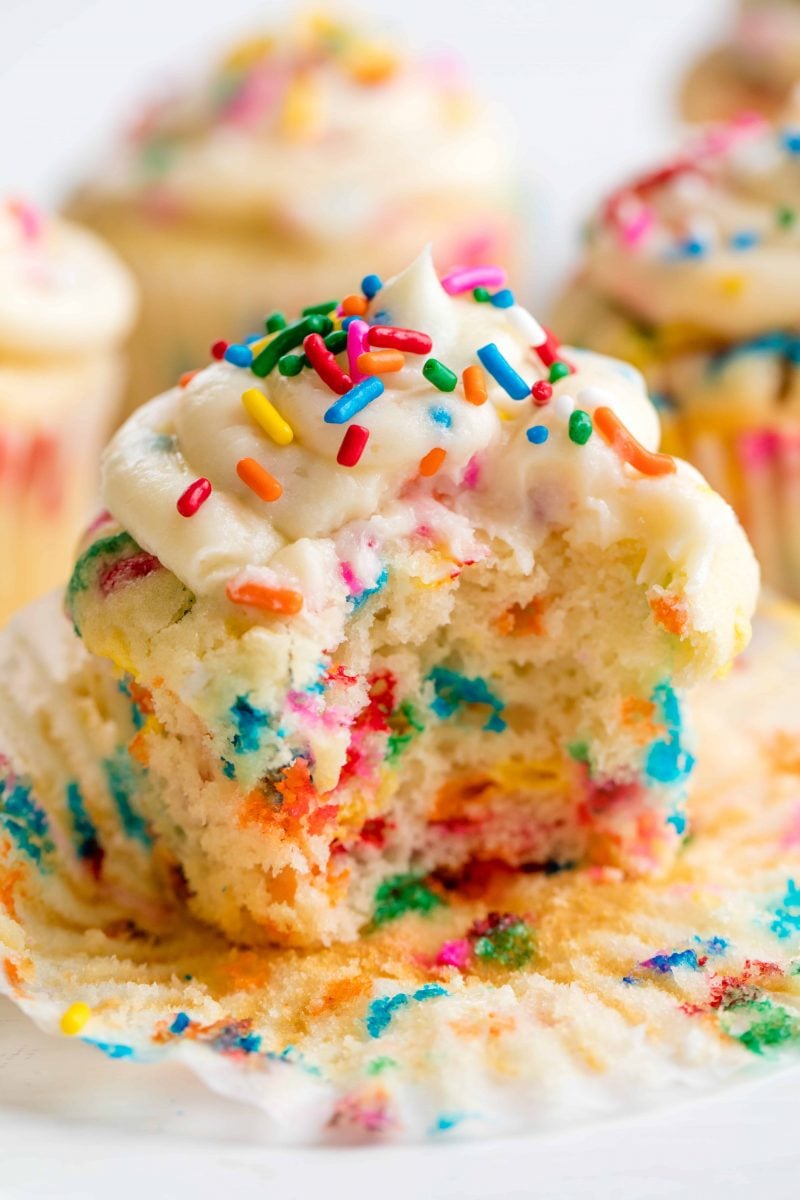 What kind of frosting should I use?
As written, this recipe uses a plain vanilla buttercream. You can use any kind of frosting you'd like for these including chocolate buttercream or a chocolate or vanilla cream cheese frosting. There are many different kinds of frostings that pair well with funfetti cake.
What tip should I use on my piping bag?
The tip that you use on your piping bag will different designs to your frosting as it is squeezed out. If you choose to add sprinkles to your frosting, you will need a very wide opening on your tip to allow the sprinkles to pass through. If you want to use a tip with a smaller opening, DO NOT add sprinkles to your frosting.
Looking for a different flavor? Please enjoy these other cupcake options as well: