Buttercream Frosting is a classic option for cakes and cupcakes. This is the only recipe you will ever need for both chocolate and vanilla buttercream frosting. It is perfection every single time.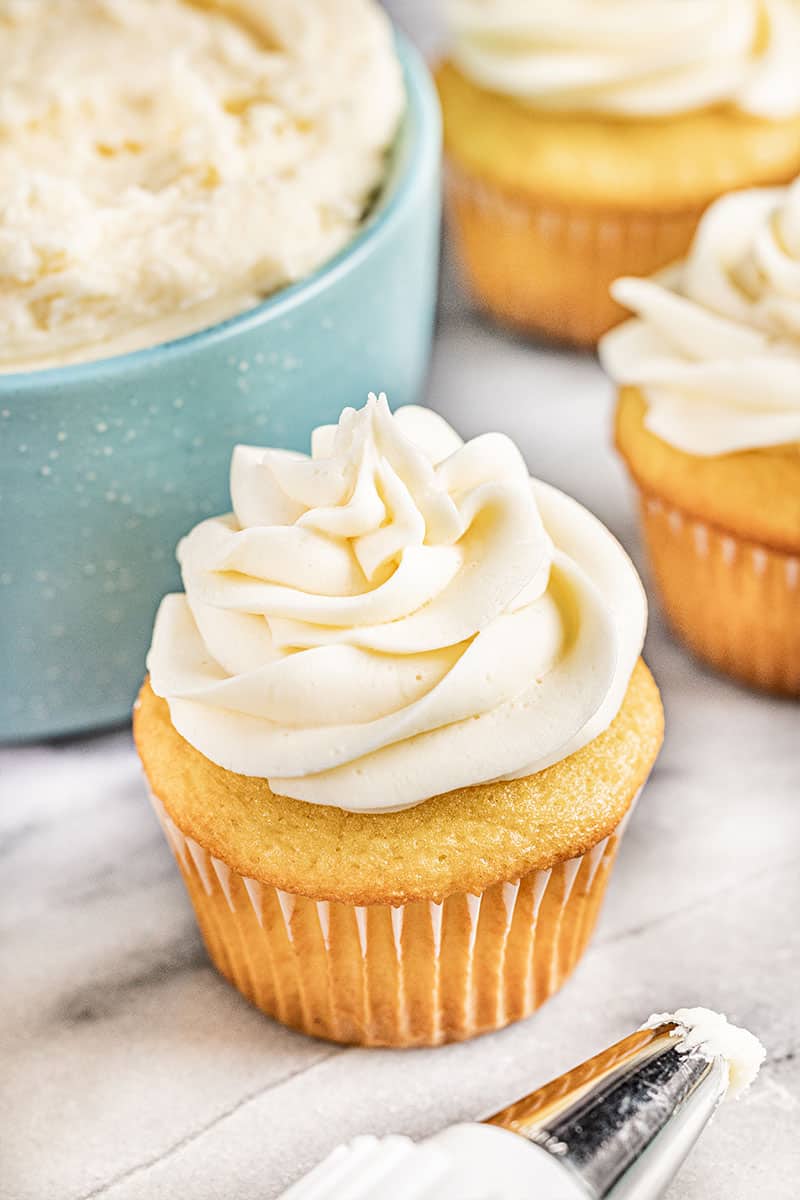 Looking for the perfect buttercream frosting? Look no further! This frosting is easy to make, holds up to piping designs, and is practically perfect every single time. Buttercream is our go-to frosting for most cakes, and it's pretty easy to see why once you've tried it. It is perfectly sweet and creamy, and tastes fantastic. We can eat this stuff by the spoonful, however, we promise it is even better on top of a cake or cupcakes. 
What kind of butter should I use?
When it comes to making buttercream frosting, the type of butter that you use can make a big difference in the flavor and consistency of the frosting. Butter provides the structure for buttercream. You can use either salted or unsalted butter, but It is important to use real, high-quality butter in this recipe, with a higher fat content and lower water content. Substituting the butter with margarine or shortening is not recommended and will produce lower-quality results. Be sure that the butter is at room temperature for the smoothest frosting. Cold butter does not whip well.

Other Types of Buttercreams
Italian vs. American Buttercream:
Italian buttercream is a meringue-based frosting while American buttercream is a butter-based frosting. Italian buttercream is made by pouring a hot simple syrup over whipped egg whites. It is then whipped into creamy, velvety frosting. It has a more white appearance than American buttercream which tends to have a yellow tint.
What is French Buttercream?
French buttercream is similar to Italian buttercream, but has a more shiny appearance. A simple syrup is heated to the softball stage and then mixed with whipped egg whites and butter to form a smooth frosting that has a shimmery shine.
Troubleshooting Grainy Buttercream
There are a few different reasons why buttercream might end up with a grainy texture. Here are some of the solutions you can try:
Be sure the butter is completely softened. One of the most common reasons that buttercream can end up with a grainy texture is because the butter was too cold and not able to fully combine with the sugar. Let your frosting sit at room temperature for 1-2 hours, allowing it to warm up and come to room temperature, and then mix again. If you are in a hurry, wrap the bowl in a warm towel or create a double boiler on the stove, then mix again. Your goal is to warm up the butter in the frosting so that you can combine it completely with the sugar.
Add more liquid. Adding in liquid like milk or water may help your frosting emulsify, removing the grainy texture. Add your liquid 1/2 to 1 tablespoon at a time. If you add too much liquid, your frosting will not be able to hold its shape.
Mix longer. Sometimes the issue with your frosting is that you simply did not mix it long enough for the sugar to combine completely with the butter. Try mixing it for 1 minute longer and see if that improves the frosting.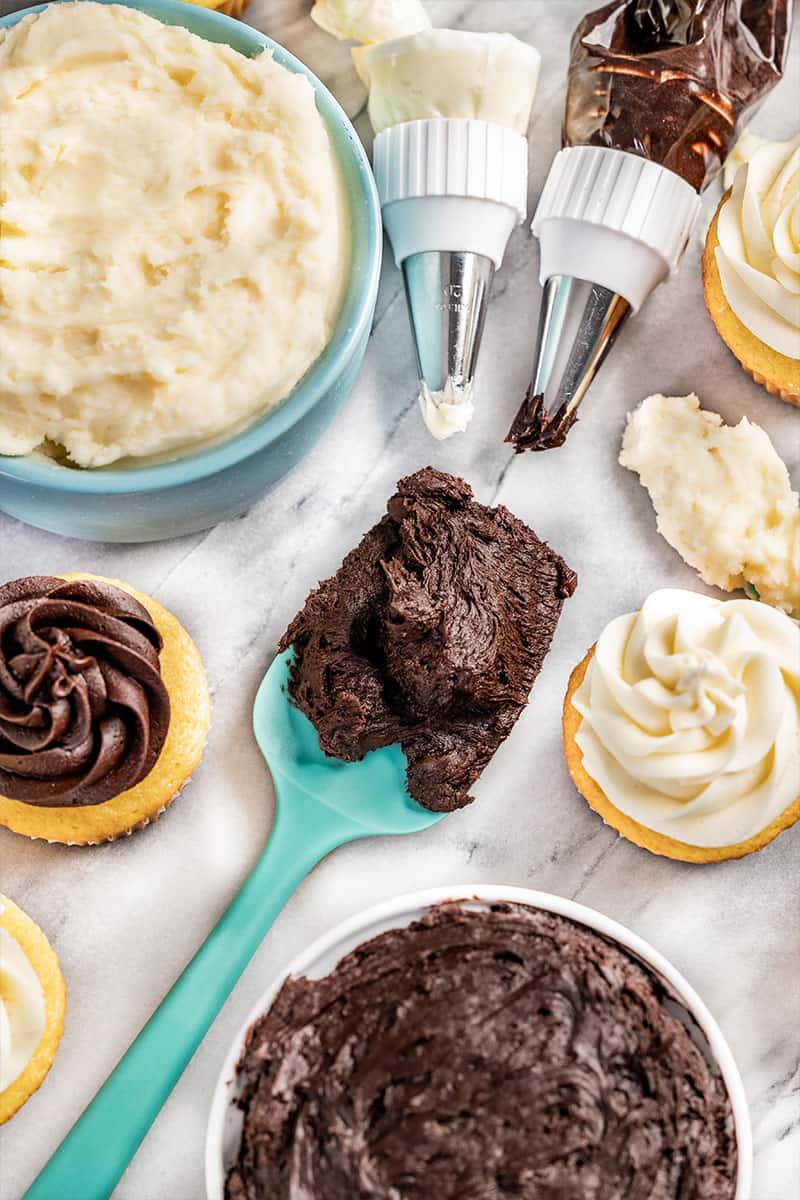 Storage Instructions
When it comes to storing buttercream frosting, there are several options to consider. The first is to keep the frosting at room temperature, in an airtight container. This is a good option if you will be using the frosting within the same day. However, if you need to store the frosting for a longer period of time, it is best to refrigerate it. Place the frosting in an airtight container and store it in the refrigerator for up to two weeks. Before using, let it come to room temperature. If there are any lumps, use a hand mixer to smooth it out.
If you need to store the frosting for an even longer period of time, you can freeze it. Place the frosting in an airtight container and freeze it for up to three months. When you are ready to use the frosting, let it thaw in the refrigerator overnight, then bring it to room temperature and stir it well before using.
Related Recipes
If you like this recipe, you may be interested in these other delicious cake recipes to pair with your buttercream frosting: