Buttercream Frosting is a classic option for cakes and cupcakes. This buttercream frosting recipe is perfection every single time.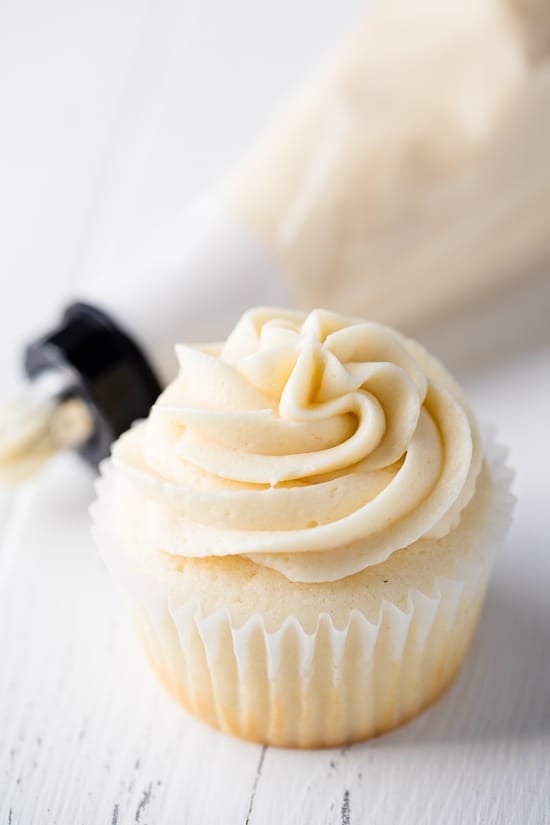 Looking for the perfect buttercream frosting? Look no further! This frosting is easy to make, holds up to piping designs, and is practically perfect every single time. In this post we will review some of the most frequently asked questions when it comes to making buttercream and then follow it up with the recipe.
What type of butter to use for buttercream frosting:
You can use either salted or unsalted butter to make buttercream frosting. A high quality butter that has a higher fat content and lower water content will produce the best buttercream possible.
What is the difference between Italian buttercream and American buttercream?
Italian buttercream is a meringue based frosting while American buttercream is a butter based frosting. Italian buttercream is made by pouring a hot simple syrup over whipped egg whites. It is then whipped into creamy, velvety frosting. It has a more white appearance than American buttercream which tends to have a yellow tint.
What is French buttercream?
French buttercream is similar to Italian buttercream, but has a more shiny appearance. A simple syrup is heated to the softball stage and then mixed with whipped egg whites and butter to form a smooth frosting that has a shimmery shine.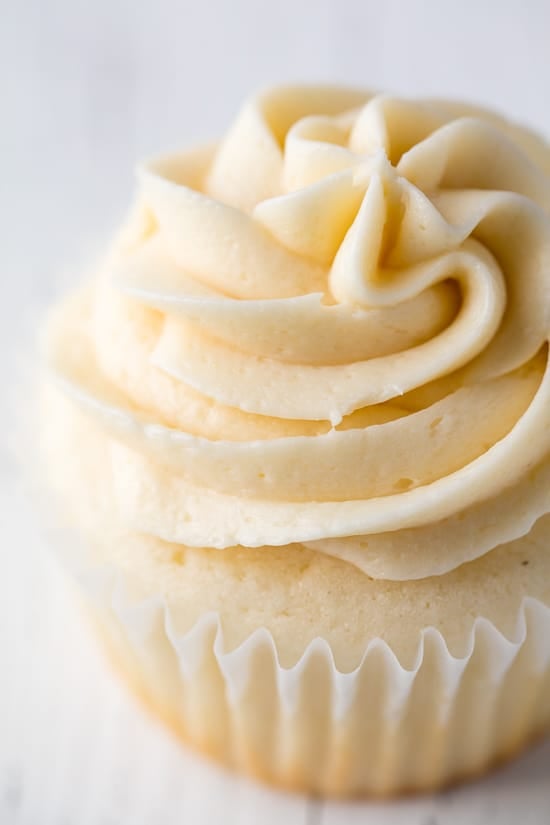 PRO TIP: Butter provides the structure for buttercream. It is important to use real, high quality butter in this recipe. Substituting the butter with margarine or shortening is not recommended and will produce lower quality results. Be sure that the butter is at room temperature for the smoothest frosting. Cold butter does not whip well.
Use this buttercream in the following recipes:
Watch the video below where Rachel will walk you through every step of this recipe. Sometimes it helps to have a visual, and we've always got you covered with our cooking show. You can find the complete collection of recipes on YouTube, Facebook Watch, or our Facebook Page, or right here on our website with their corresponding recipes.