This old fashioned Red Velvet Cake recipe is moist and fluffy. It's frosted with classic Ermine icing and gets its red color from beets which is how this classic cake was originally made.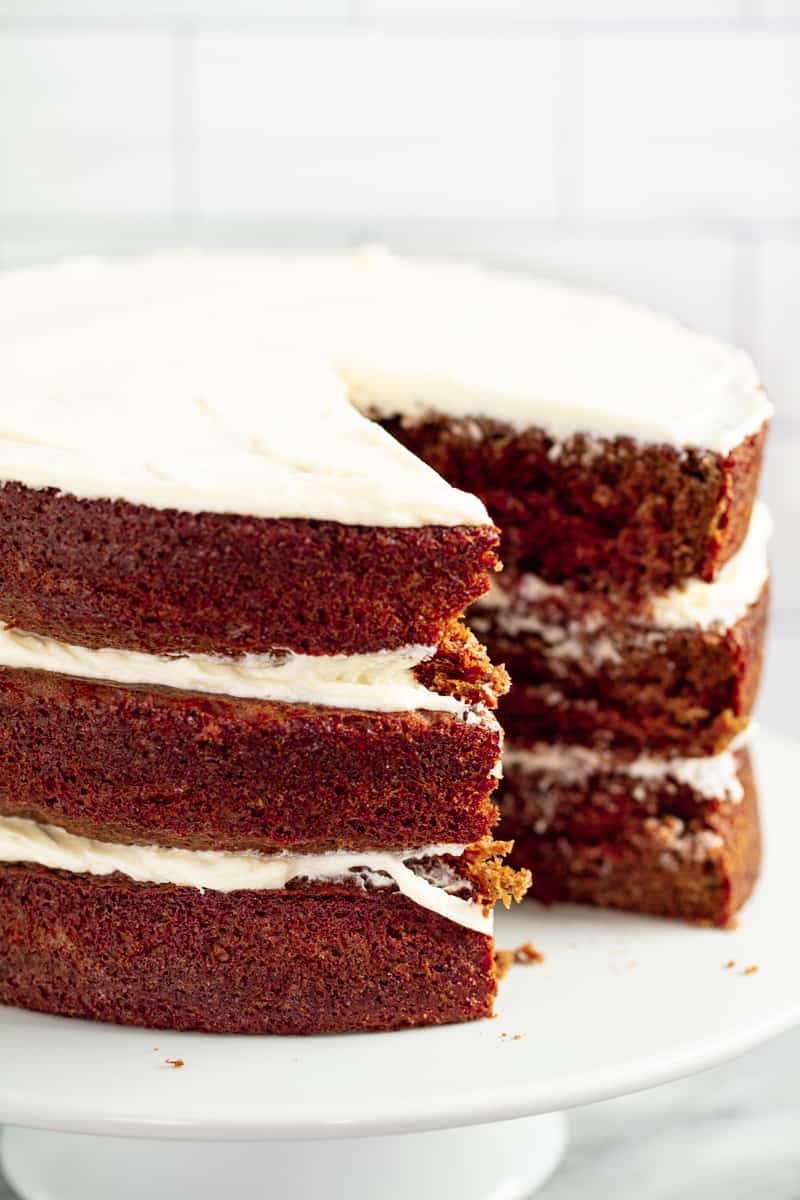 How was red velvet cake originally made?
The original red velvet cake was made with beets which gave the batter and cake a slide red tint to it. The original red velvet cake is NOT bright red in color, and instead only has a subtle redness to it. Originally, red velvet cake had a slightly sour taste to it with just a hint of chocolate. It is not simply a white cake dyed red, nor is it a chocolate cake with a red tint. The flavor of red velvet cake is distinct and unique. Red velvet cake was also originally frosted using Ermine Frosting, though it is commonly made using cream cheese frosting today out of convenience since Ermine Frosting is a cooked frosting.
What is the difference between chocolate and red velvet cake?
This red velvet cake is based off of the recipe for The Most Amazing Chocolate Cake so there are some similarities, but there are also several key differences that gives Red Velvet Cake its unique flavor and texture. Red velvet cake has less cocoa powder added to it so the chocolate flavor is much more mild. Both our chocolate cake and red velvet cake use buttermilk, but buttermilk is a required ingredient for red velvet cake. It also has vinegar and red food coloring added to it to add acidity and the classic red coloring.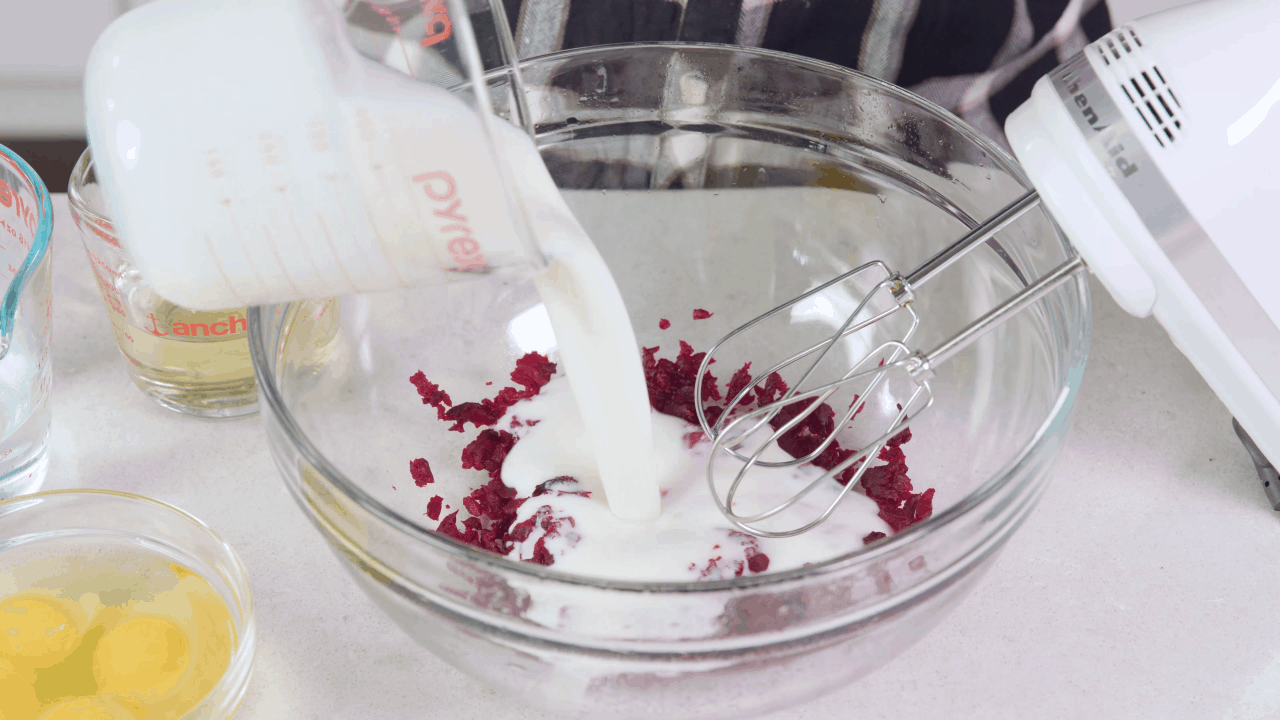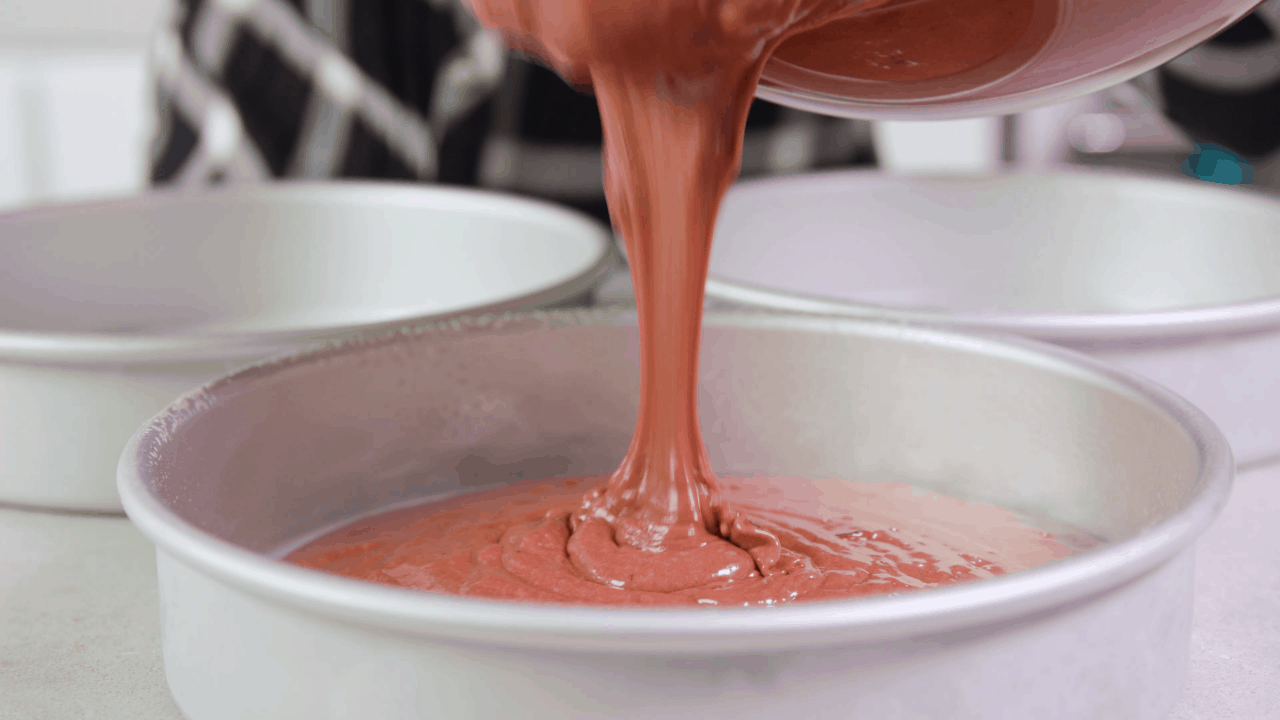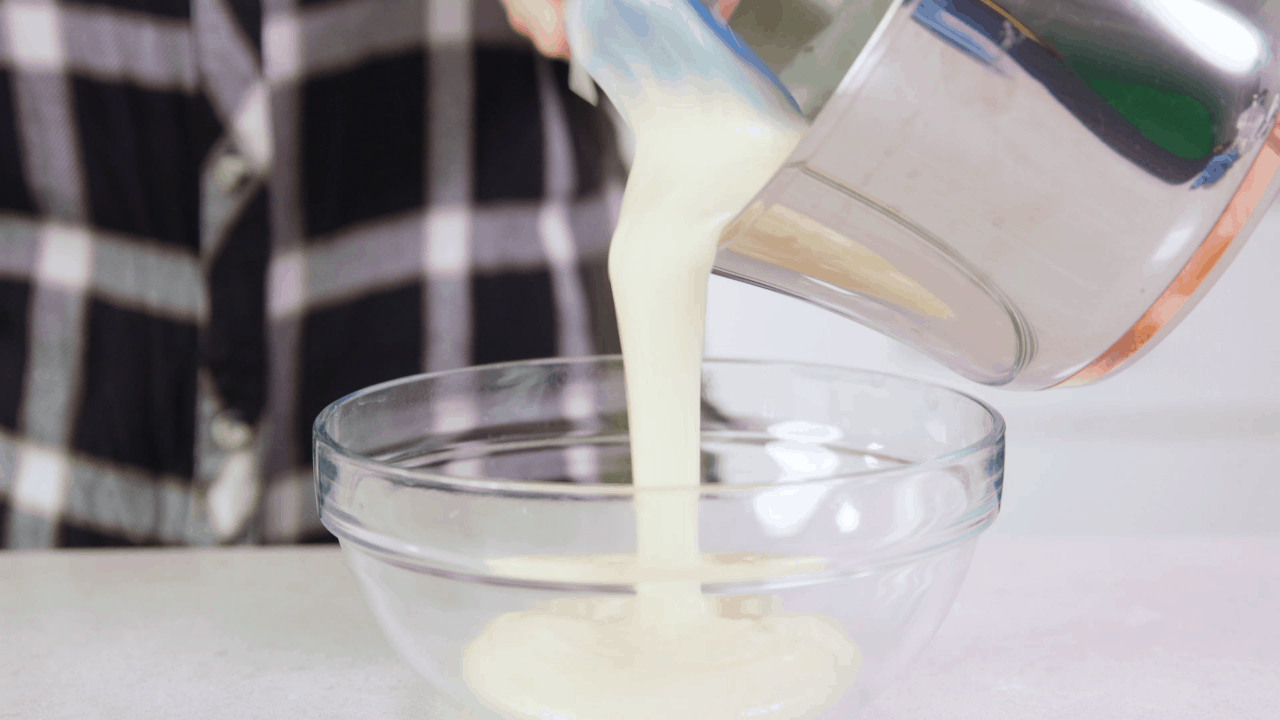 How much batter does this recipe make? Can I bake it in different sizes of pans?
This recipe makes approximately 9 cups of batter and designed for a three layer 9-inch round cake. This cake can also be baked in one 9×13 pan with enough batter leftover to make 12 cupcakes. Here are some commonly requested options with their baking times:
9×13 pan 40 minutes
Cupcakes 22-25 minutes
Bundt Cake 50-60 minutes
How can I get a richer red color to my red velvet cake?
The original Red Velvet Cake only had a slight red color to it which came from pureed beets. If you want a richer red color, without the use of food coloring, you can make a liquid dye to use in place of the water in this recipe. Add 1 cup of shredded beets to a small saucepan and fill with 1 1/2 cups of water. Bring to a boil over high heat, then reduce the heat to medium-low. Let simmer 30 minutes. Strain liquid, reserving 1 cup of the red water for use in the cake. You can also reduce the amount of cocoa powder in this recipe by half, however, this will impact the overall flavor of the cake.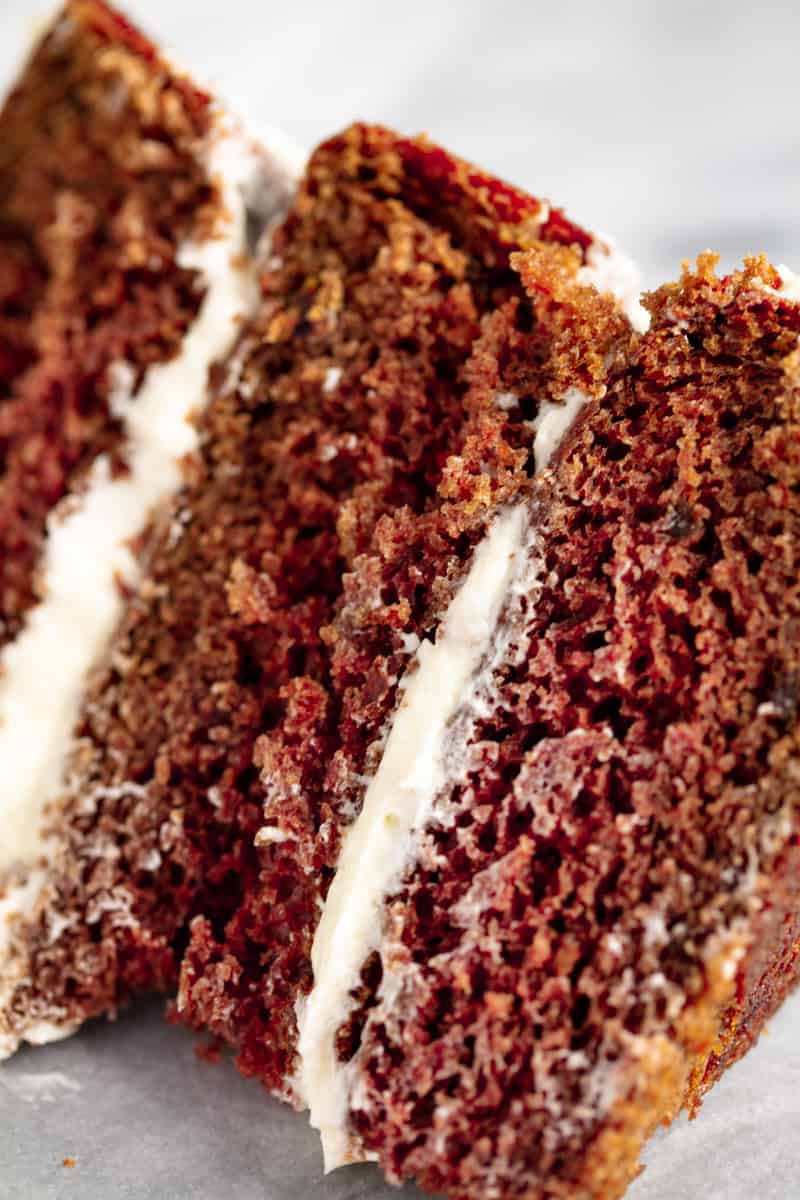 If you like this recipe, you may be interested in some of our other amazing cake recipes: