This Coconut Cake Recipe is made from scratch and full of bold coconut flavor and topped off with a coconut cream cheese frosting. This is the kind of cake that will wow everyone in the room!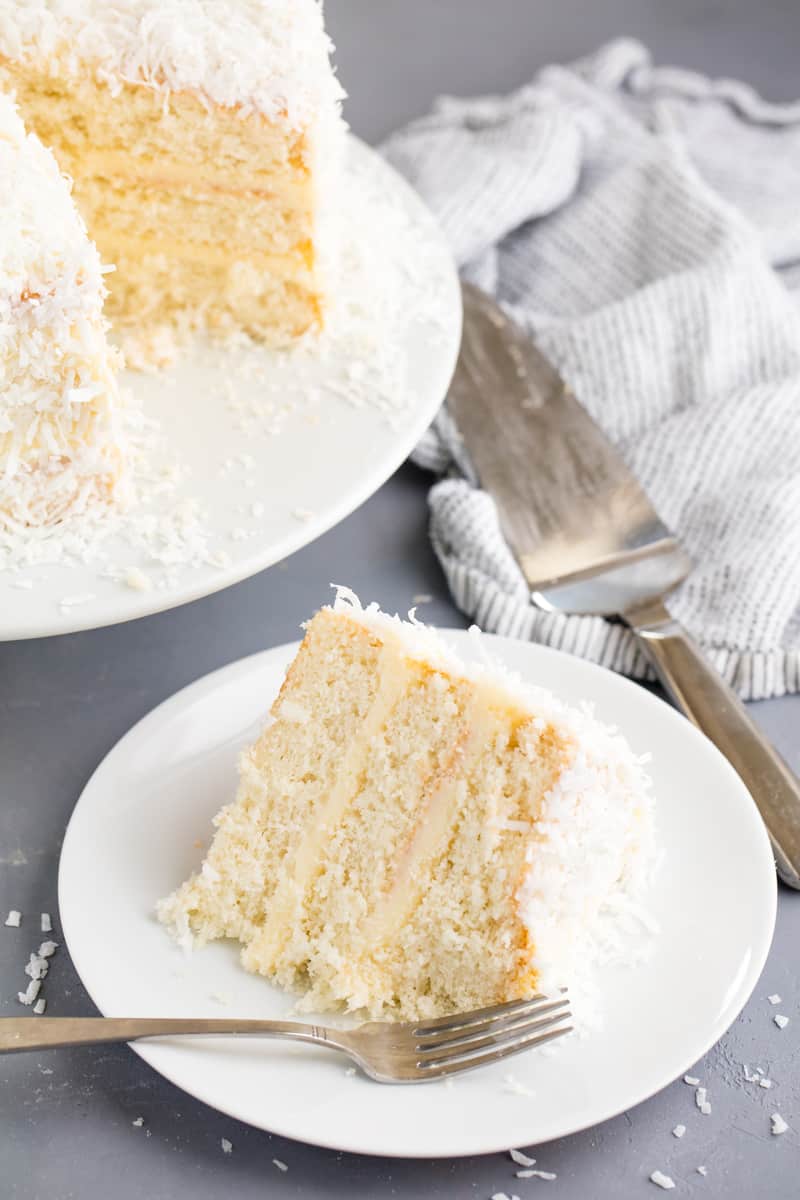 Looking for the perfect coconut cake that doesn't skimp on coconut flavor? Look no further. This is the absolute perfect coconut cake. It uses a combination of coconut milk, coconut extract, and coconut flakes to give you as much coconut flavor as possible.
Can this recipe make coconut cupcakes?
Yes it can! This recipe will make about 24 cupcakes. They will need to be baked at 350 degrees for approximately 15 to 18 minutes. Fill the cupcake liners about 2/3rds of the way full.
Can I make this coconut cake recipe into only two layers?
Yes you can! No adjustments will need to be made to the recipe except for the baking time of the cakes. As written, the recipe makes 3 thin layers. No adjustments are required to the ingredients to make a two layer cake. Simply add approximately 5 minutes to the baking time.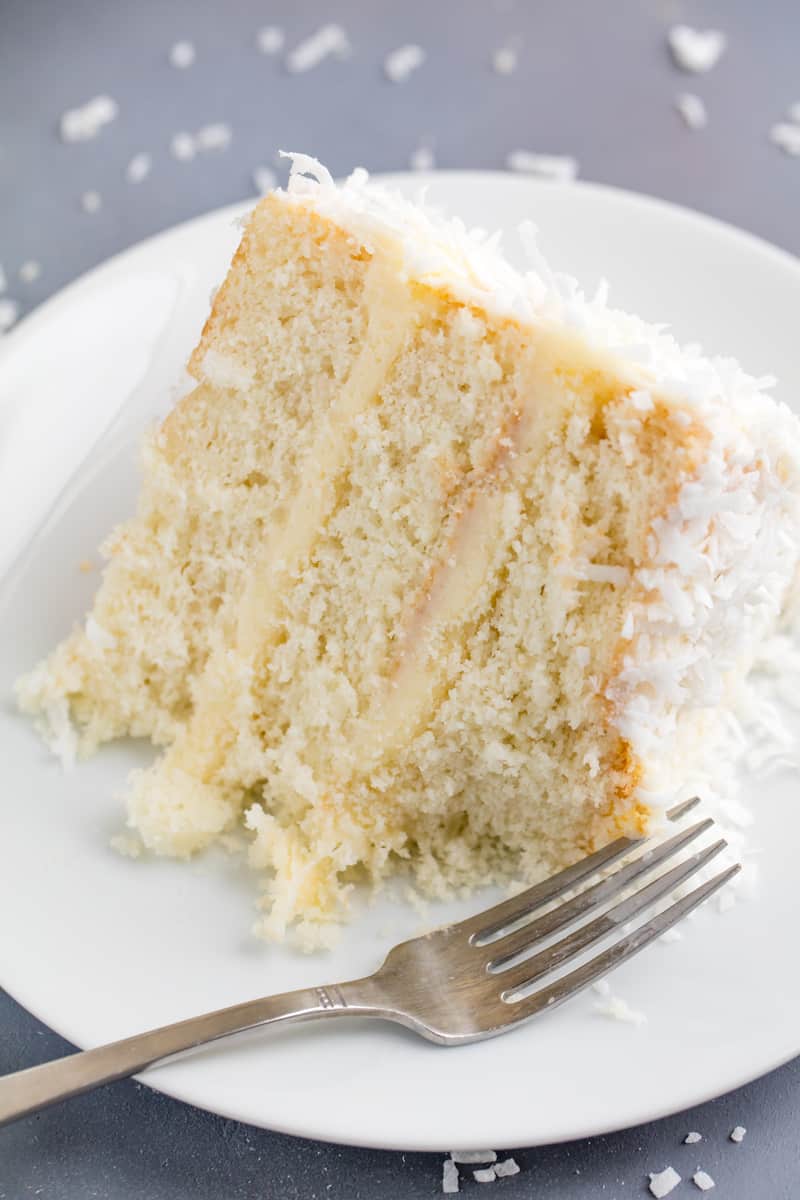 Cake Flour Substitute
It's easy to make your own cake flour! Measure out 1 cup of flour. Remove 2 tablespoons from the cup. Replace with cornstarch. Sift together. You now have 1 cup of cake flour!
Check out my other amazing cake recipes: