This Lemon Cake Recipe is so luscious and fluffy. It's the perfect lemon cake full of lemon flavor, and you are going to love it!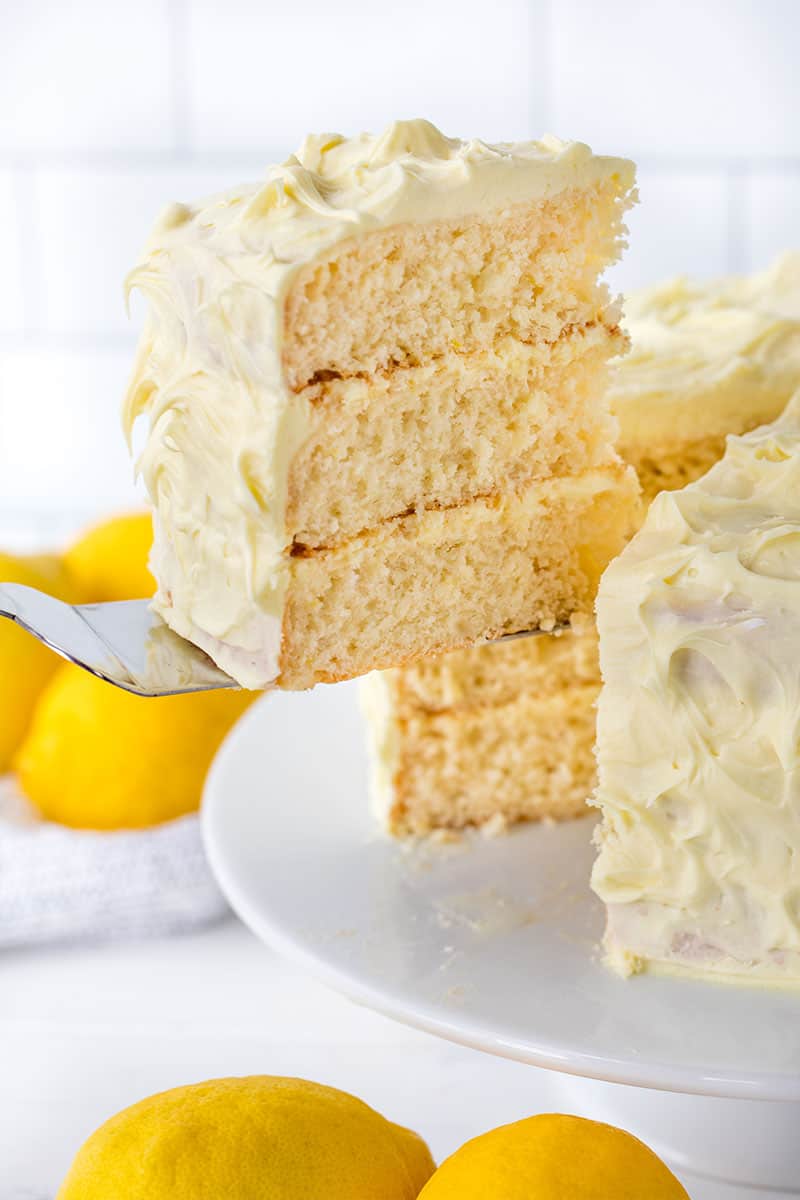 Lemon is one of our absolutely favorite things to add to dessert. Mix it with chocolate, add it to a pie or a cake, or find any excuse you can to experiment with lemon desserts. That zing of the lemon mixed with the sweetness in the cake makes for the most mouth-watering dessert. It's also one that most people wouldn't expect you to bring to a party or family gathering. We all know that chocolate and white cake are the typical stars — maybe even carrot cake. But lemon cake? No, lemon cake is deemed far too fancy and decadent for someone to actually make from scratch. Yet here we are, always showing up to parties to wow everyone with lemon cake. This one will wow you too!
Do I have to use buttermilk in this recipe?
The buttermilk in this recipe interacts with the baking powder to create a fluffier cake. If you do not have buttermilk, you can easily make a buttermilk substitute.
Frosting:
This lemon cake recipe uses a cream cheese frosting. If you do not like cream cheese frosting or cannot find cream cheese, you can replace the cream cheese with butter which will create a buttercream frosting.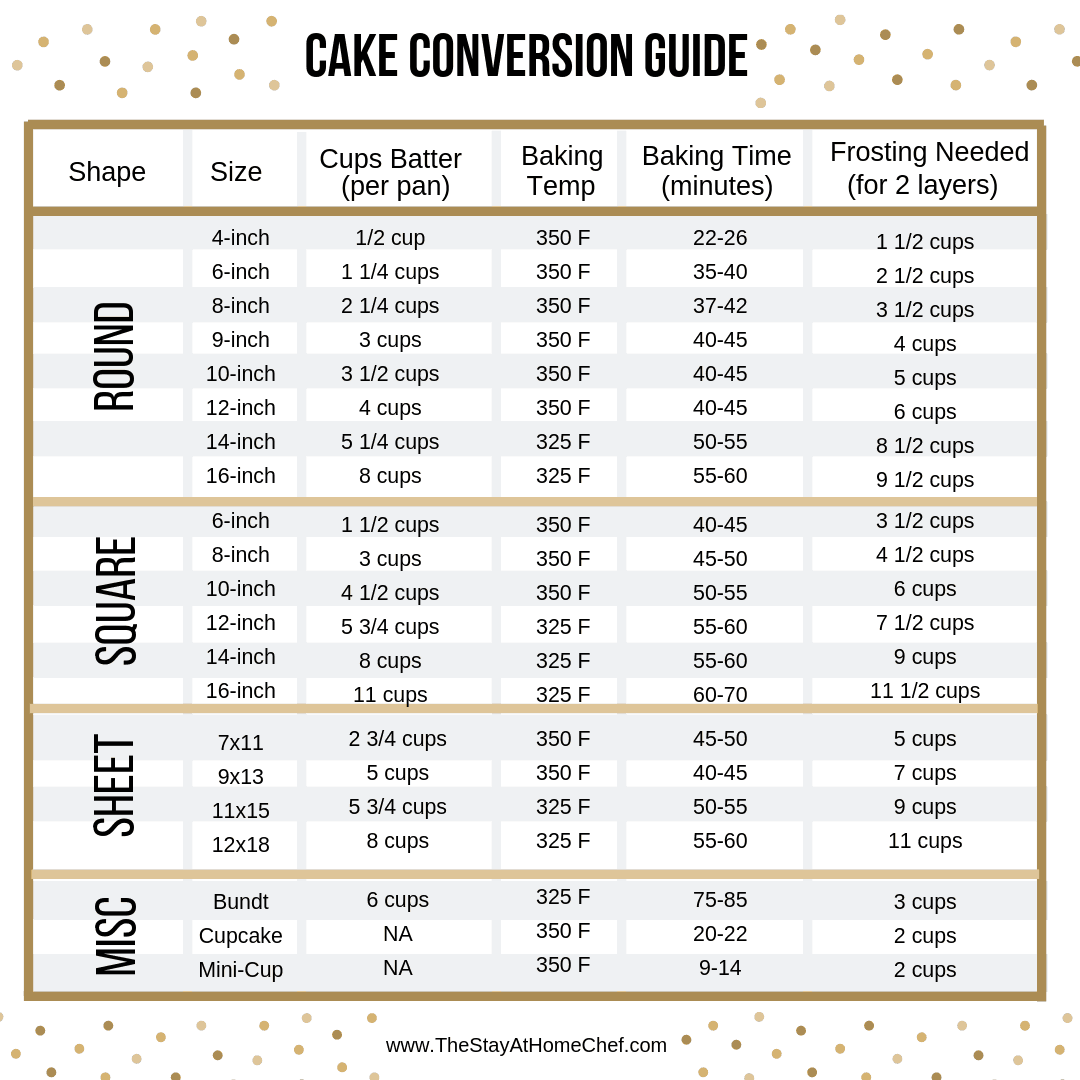 Can Luscious Lemon Cake be made into a 2 layer cake?
Yes, this recipe is designed for either a 3 layer cake with thin layers, or a 2 layer cake with thicker layers without making any adjustments to the ingredients in this recipe. For a 2 layer cake, add 5 to 10 minutes to the baking time.
How to Frost a Layered Cake:
The easiest way to frost a layered cake is to transfer all of your frosting to plastic piping bags. Place the empty piping bags into a tall glass to make it easier to transfer the frosting. You don't need to use a piping tip, simply snip off the bottom. Squeeze the frosting in a spiral on top of each layer of cake, then use a knife to spread it out in an even layer. Once all layers are assembled, you can squeeze the remaining frosting around the outside of the cake as well and smooth it out.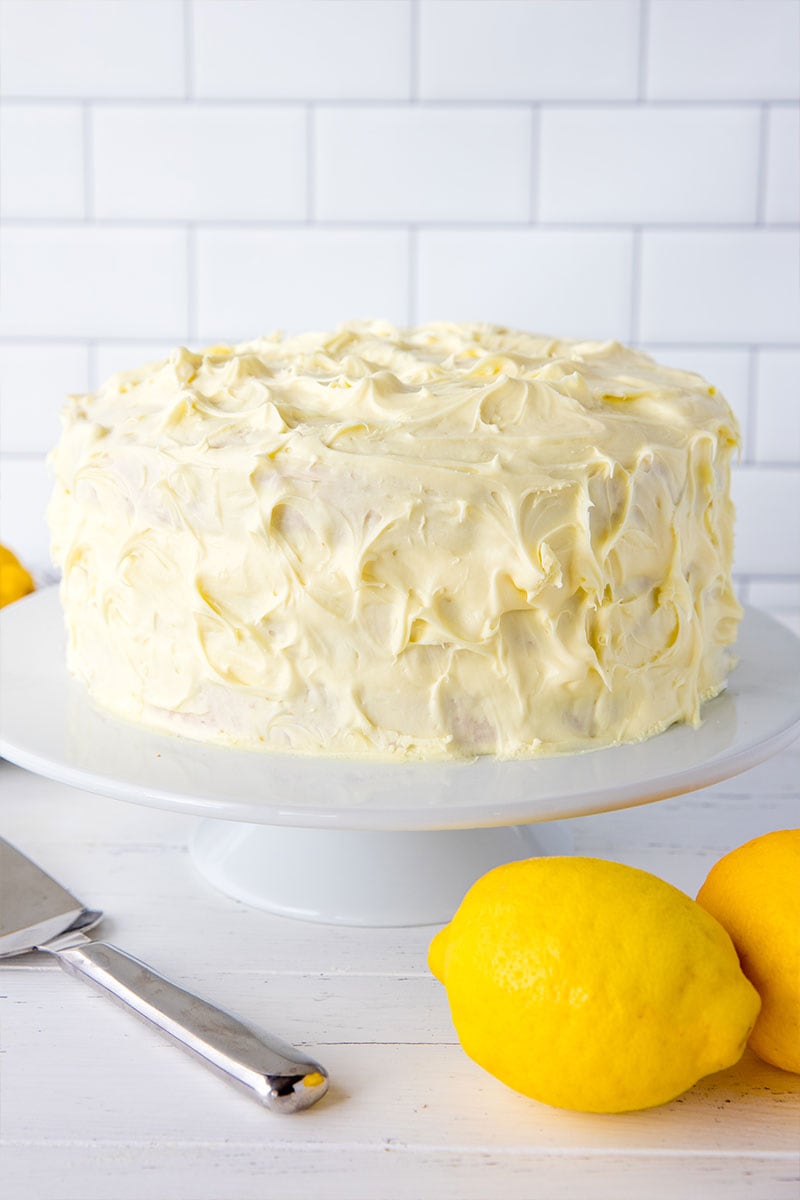 Storage Instructions:
Due to the cream cheese frosting, you will need to store this cake in an airtight container in the refrigerator for up to 4 days.
If you like this recipe, you may be interested in some of our other delicious cake recipes:
Watch the video below where Rachel will walk you through every step of this recipe. Sometimes it helps to have a visual, and we've always got you covered with our cooking show. You can find the complete collection of recipes on YouTube, Facebook Watch, or our Facebook Page, or right here on our website with their corresponding recipes.