Cheesy Ranch Chicken Foil Packets are super easy to put together for a make ahead meal that can be cooked on the grill, in the oven, and is great for camping, picnics, and barbecues!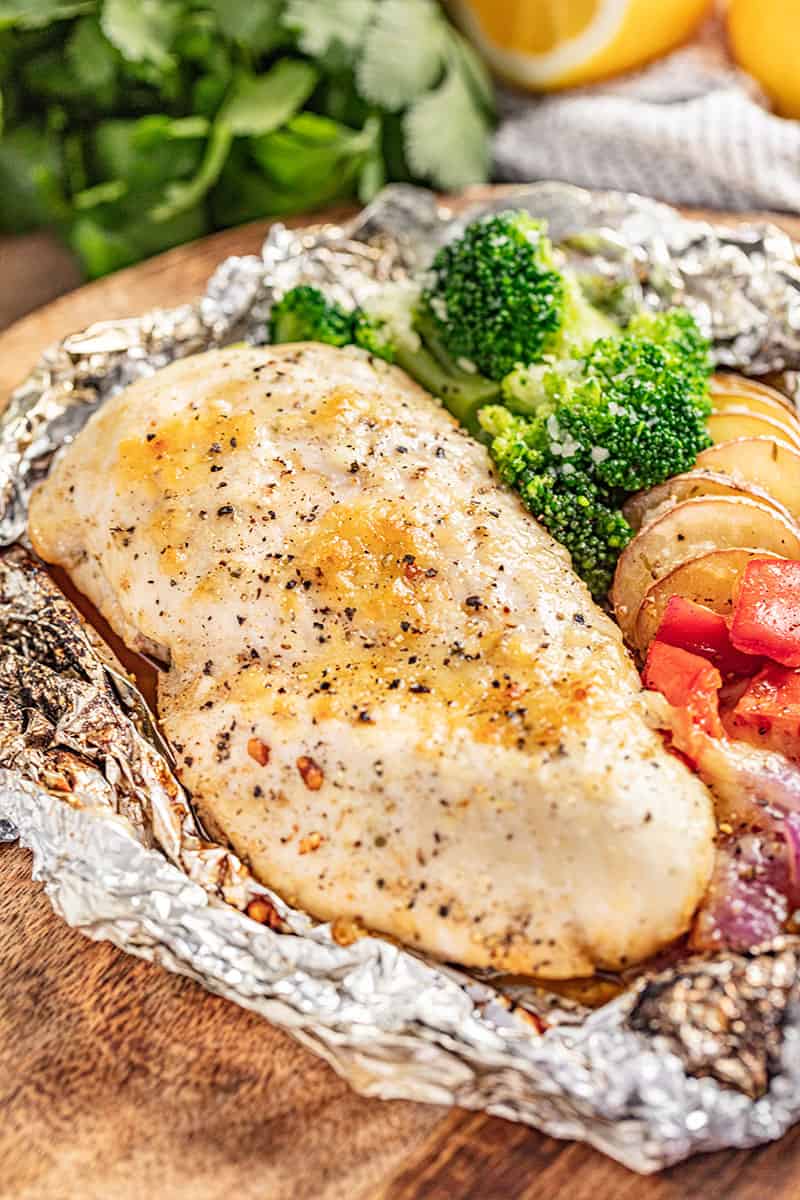 Foil packets, also known as tin foil dinners, make the perfect summer meals. You put them together ahead of time and cook when ready. They can be cooked in the oven, on a grill, or even on an open fire which makes them perfect for camping. And you know those grills at the park? These are perfect for them too! This recipe is really all about the sauce though. This flavorful ranch sauce tenderizes the meat and brings a lot of flavor to both the chicken and the veggies. And who doesn't love ranch? It's a classic flavor combination for a reason.
Vegetable Options for Cheesy Ranch Chicken Foil Packets:
This recipe is also easily customizable for picky eaters. You can mix and match veggies to your liking. The key is to ensure that the vegetables used are cut into pieces that can cook thoroughly in the allotted cooking time. Options include
Broccoli (cut small)
Potatoes (small dice or thinly sliced)
Zucchini
Mushrooms
Bell Peppers
Red Onion
Asparagus (thin)
Whole Garlic Cloves
Potato Tips:
Red and golden potatoes with thin, edible skins are best for foil packets. When using potatoes, be sure to cut your potatoes into small pieces (less than 1/2 inch) so that they cook at the same rate as the chicken. Alternately, you can also thinly slice them. If you leave the potato pieces too big, you're going to be left with a part crunchy and raw potato, and nobody likes that.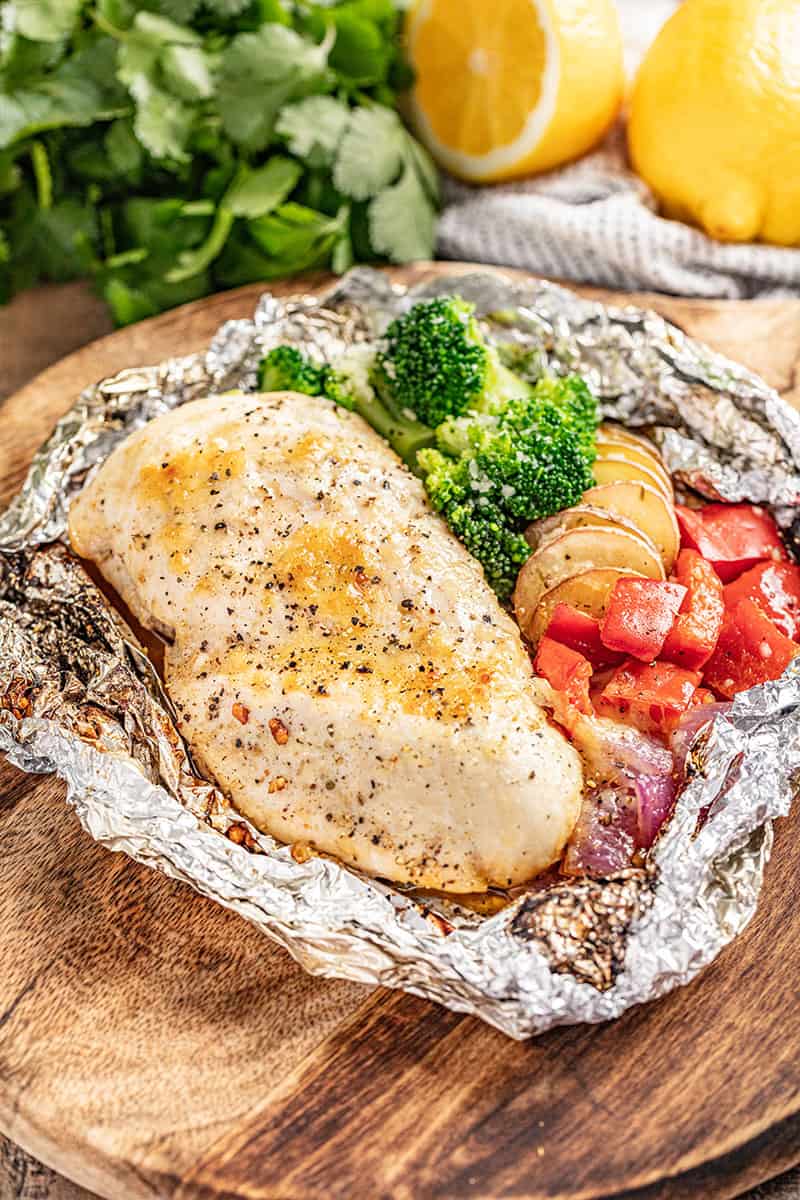 Campfire Cooking Instructions:
Place on hot coals and cook for 20-30 minutes, flipping once halfway through, until meat is cooked through and veggies are tender.
Storage and Reheating Instructions:
Store any leftovers in an airtight container, or in your piece of tinfoil if it is still in one piece, in the refrigerator for up to 5 days. Remove from foil if using for storage, and microwave in 30 second increments until warmed through, approximately 90 seconds.
If you like this recipe, you may be interested in these other delicious summer recipes:
Watch the video below where Rachel will walk you through every step of this recipe. Sometimes it helps to have a visual, and we've always got you covered with our cooking show. You can find the complete collection of recipes on YouTube, Facebook Watch, or our Facebook Page, or right here on our website with their corresponding recipes.