This Pumpkin Pie Oatmeal Smoothie is designed to make ahead for an easy, on-the-go breakfast that will fill you up and provide you with some nutrition along the way.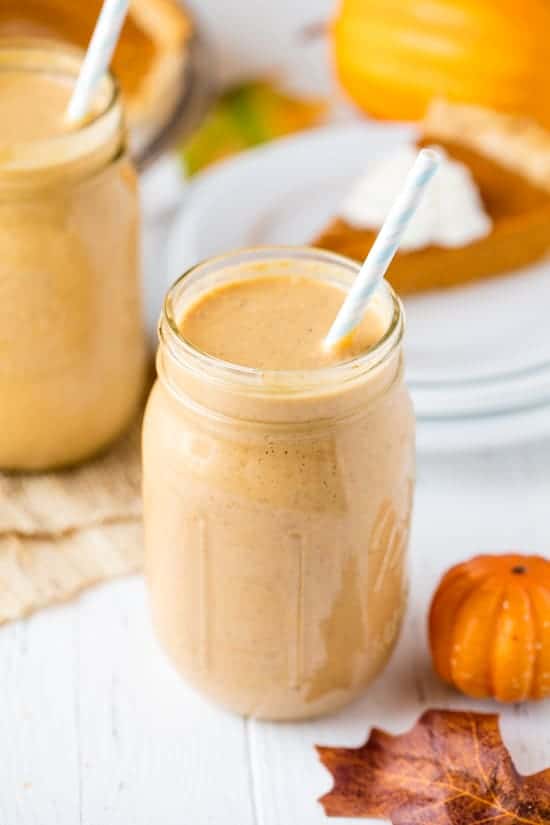 This is a versatile pumpkin recipe that you can optimize to be totally healthy, or indulge a little and make it healthy-ish with a bit of a treat mixed in. I won't judge you either way. I believe in a well balanced diet so having a treat now and then is fine by me!
You can enjoy the flavors of a pumpkin pie in a smoothie that you can feel good about starting your day with. It has fiber, protein, and nutrients. Sounds like a great breakfast to me! I've given you a sugar-free option, a natural sugar option, and a refined sugar option that still has all that good fiber, protein, and nutrients (just a little sugar too!).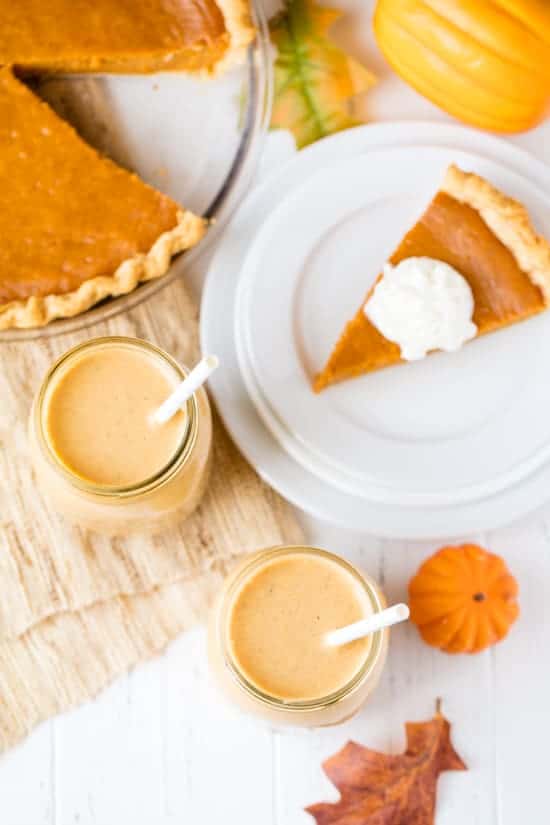 Of course, the refined sugar option tastes just like a pumpkin pie, but the other options are really good too. They give you the flavor of pumpkin pie in a healthy on-the-go breakfast choice you can feel good about. These smoothies will stay good in the fridge for at least 1 week so it's easy to prep a whole week's worth of breakfast ahead of time.
I shared this recipe on a live TV segment with my local ABC4. You can watch the segment by clicking HERE. They entire cast and crew loved this smoothie. I made all three options for them to taste and they were amazed by all three.
In addition to this lovely smoothie, I also have a recipe for Make Ahead Apple Pie Oatmeal Smoothies that you may be interested in as well. And if you are just here for the pumpkin pie love, well then, you should check out my recipe for Easy Peasy Pumpkin Pie and make yourself the pie you see in the photos behind the smoothies!
Watch the video below where I walk you through every step of this recipe and talk you through the sweetener options.
This recipe first appeared on The Stay At Home Chef on October 2, 2013