Pasta Pomodoro is a quick and easy pasta dish that will quickly become a family favorite. This quick pasta sauce is full of tomato flavor. It's simple, tasty, and total comfort food.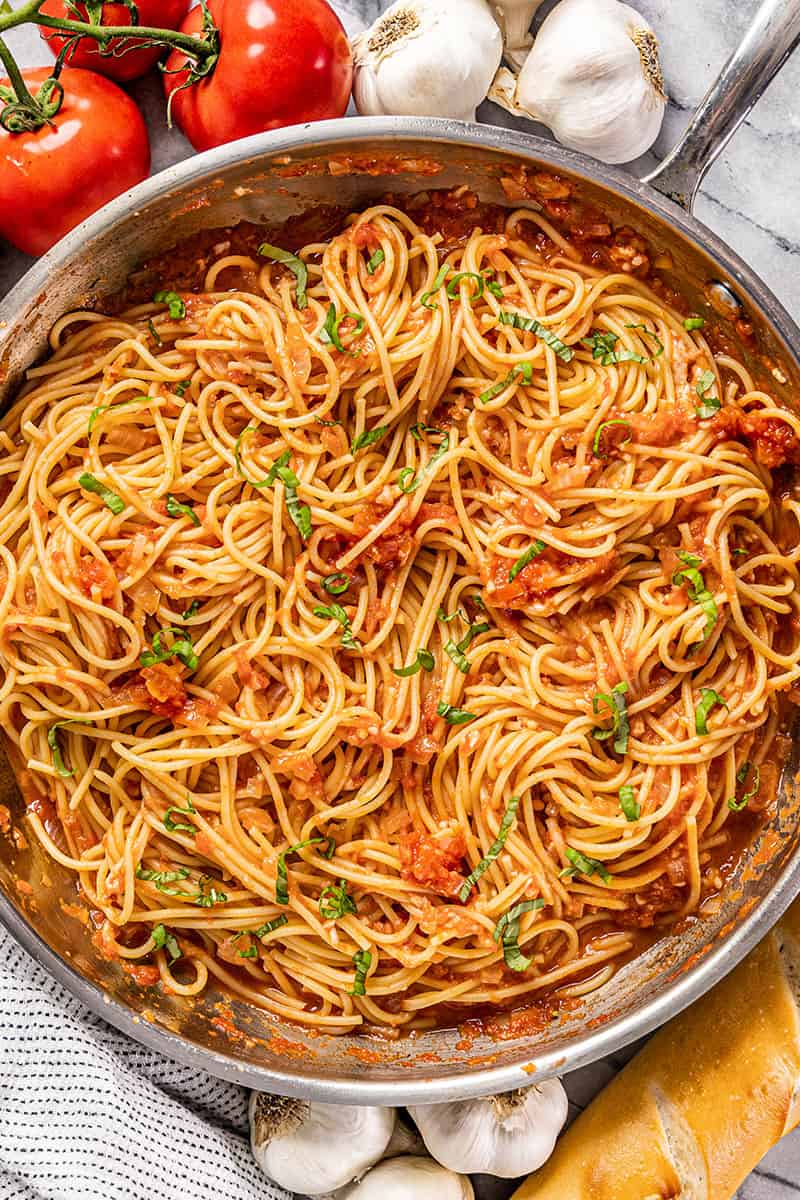 Pomodoro in Italian simply means tomato. This is a simple, tomato pasta that is a classic Italian comfort food dish. Don't let its simplicity fool you, it's also full of flavor. It is meant to be a quick red sauce that still retains a lot of fresh flavor rather than the heavier feel of a marinara or a bolognese sauce. This is the kind of thing we crave when we are looking for an ultra garden fresh meal.
Tomatoes:
Use San Marzano style tomatoes in this recipe for best results. This means that the tomatoes come from a very specific region of Italy, or if labeled "style, come from the same type of tomato. Normally canned tomatoes are of the roma variety. San Marzano tomatoes are known for having a bolder tomato flavor and are slightly more sweet.
If you want to use fresh tomatoes in this recipe, you'll need to peel them. To do so, simply blanch them in boiling water for 1 to 2 minutes and then immediately submerge them into ice water. The peel should easily come off.
What is in a pomodoro sauce?
Pomodoro sauce is usually very simple, consisting of little more than tomatoes, olive oil, and a handful of other ingredients to add flavor. It is meant to be a quick, light, and fresh sauce, rather than a heavy tomato based sauce that requires a long simmering time.
What is linguine pomodoro? What is spaghetti pomodoro?
Pomodoro is simply a tomato based sauce. If you call it linguine pomodoro or spaghetti pomodoro, you are simply designating what pasta shape it is being served over.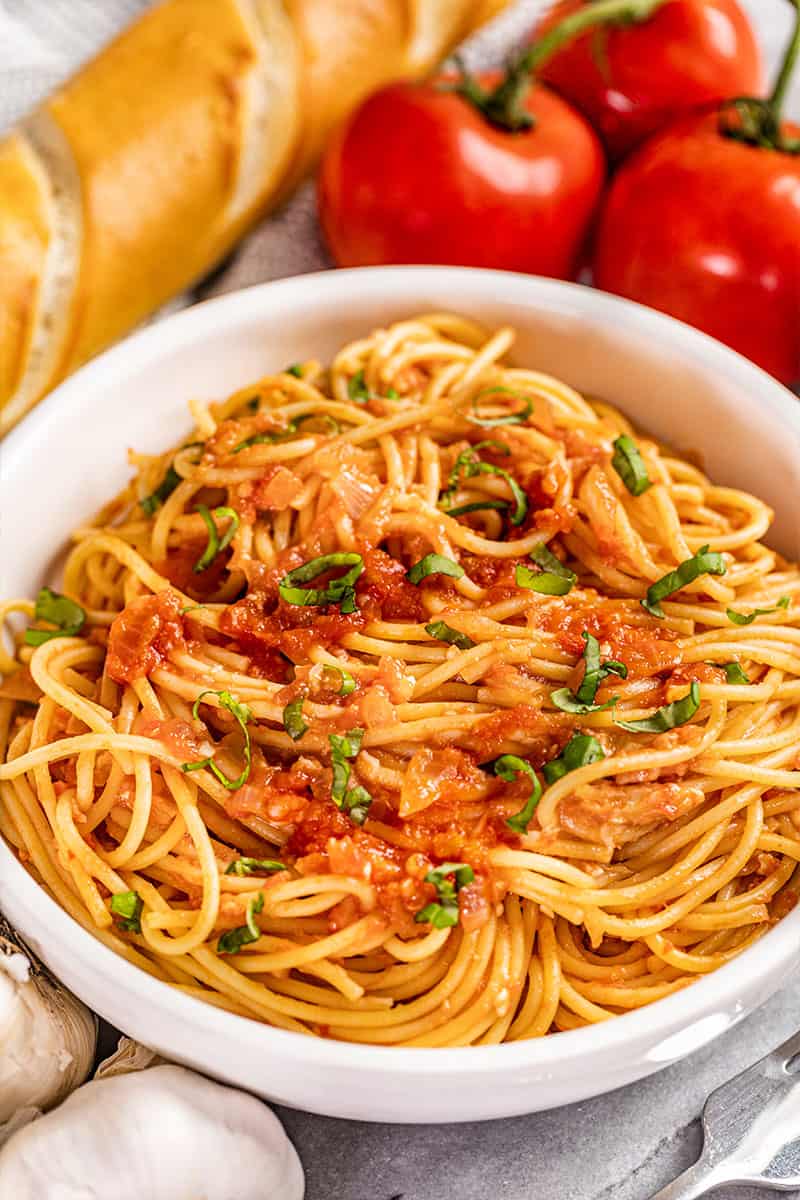 Storage and Reheating Instructions:
Pasta Pomodoro is best eaten fresh. Store any leftovers in an airtight container in the refrigerator for up to 5 days. Reheat in a skillet on the stovetop, with a scant amount of oil, until warmed through.
If you like this recipe, you may be interested in these other delicious pasta recipes: