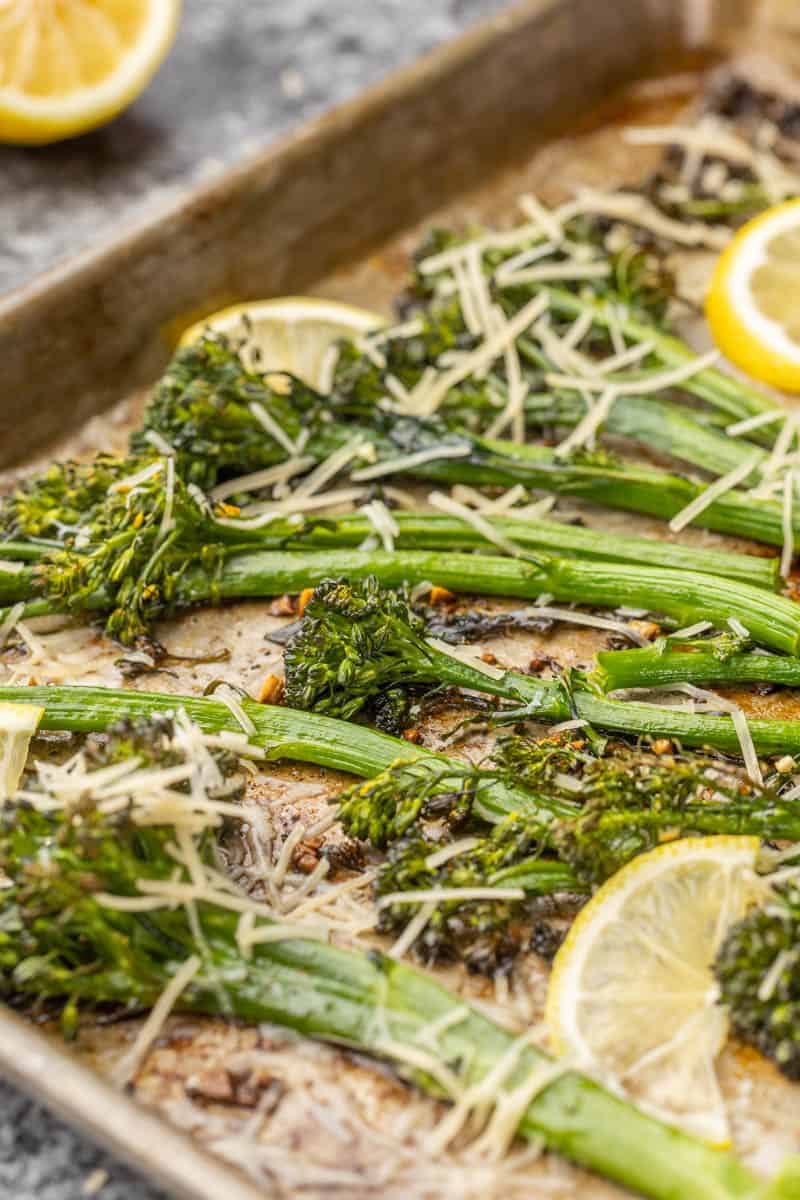 Calling all veggie lovers! Pan Roasted Broccolini is the perfect way to enjoy this nutritious vegetable. With its crispy texture and zesty flavor, it's a delicious side dish that will make your taste buds sing.
Pan Roasted Broccolini is a fantastic side dish that's both healthy and delicious. This simple recipe elevates the flavor of broccolini by roasting it with garlic and seasoning it with salt, pepper, lemon juice, and Parmesan cheese. The result is a crispy and flavorful dish that's sure to impress your dinner guests. Not only is this dish easy to make, but it's also a great way to add more veggies to your diet.
All About Broccolini
Broccolini is a member of the Brassica family of vegetables, which also includes broccoli, cauliflower, and Brussels sprouts. It's a nutrient-dense vegetable that's packed with vitamins and minerals, including vitamins A, C, and K, as well as calcium, iron, and potassium. Broccolini can be found in most grocery stores in the produce section.
Broccolini has a milder and sweeter flavor compared to broccoli. Its taste can be described as a combination of broccoli and asparagus. The tender stems have a slightly crunchy texture, while the florets are tender and delicate. When cooked, broccolini has a pleasant nutty flavor and a subtle sweetness.
Can I Use Frozen Broccolini?
While frozen broccolini is a convenient option, it won't have the same texture as fresh broccolini. Frozen broccolini is often blanched before freezing, which can make it softer than fresh broccolini. For the best results, we recommend using fresh broccolini in this recipe.
Serving Suggestions
Pan Roasted Broccolini is a versatile dish that can be served with a variety of main courses. It pairs well with:
For a vegetarian meal, you can serve it with pasta dishes, roasted vegetables, or a hearty grain salad. It's also a great side dish for Thanksgiving or Christmas dinner, served alongside turkey, ham, or roast beef.
It can also be served as an appetizer or snack, topped with some crumbled feta cheese or a drizzle of balsamic glaze. You can even use it as a pizza topping or add it to a sandwich or wrap for some extra crunch and nutrition.
You can get creative with the seasoning and add some crushed red pepper flakes for a little heat or some chopped fresh herbs like parsley or thyme for an extra layer of flavor. The possibilities are endless with this dish, so feel free to experiment and find your favorite combination. With its crispy texture and zesty flavor, Pan Roasted Broccolini is a great way to add more veggies to your diet and make any meal more delicious.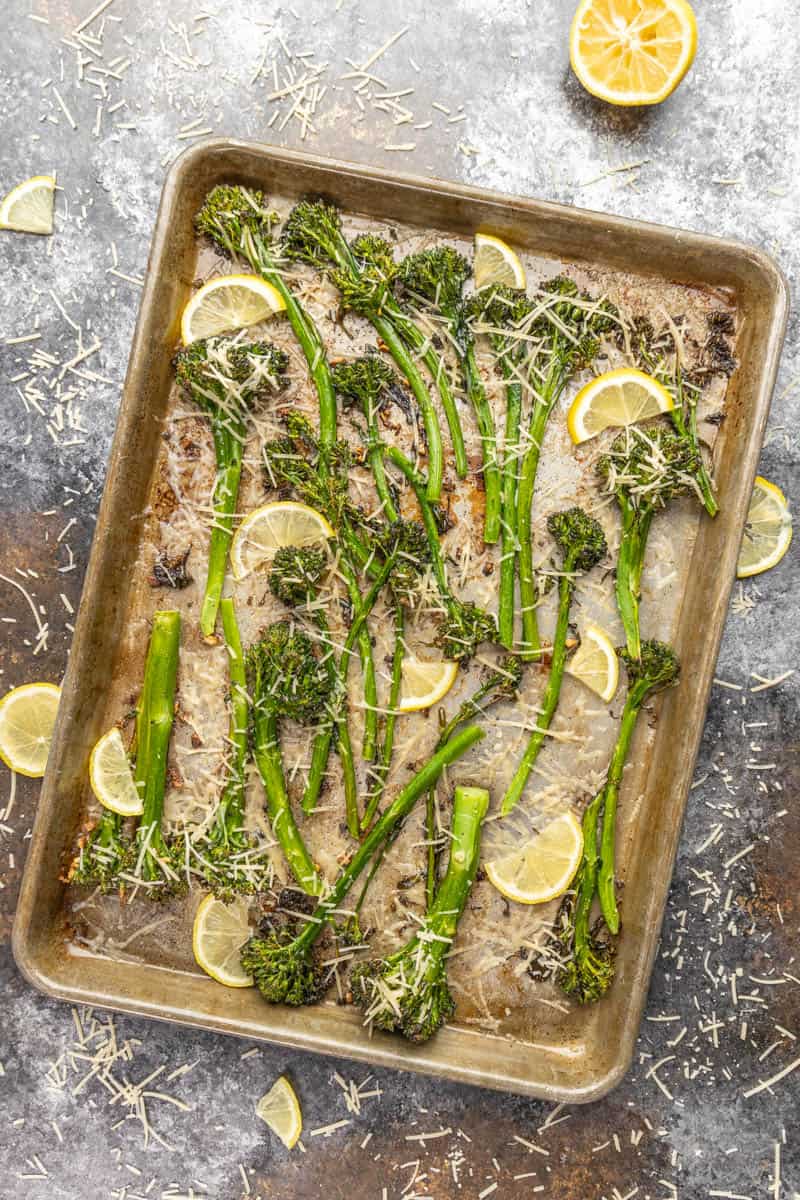 Storage & Reheating Instructions
Leftover Pan Roasted Broccolini can be stored in an airtight container in the refrigerator for up to 3 days. To reheat, place the broccolini in a baking dish and heat it in a 350-degree oven for 10-15 minutes, or until heated through. Alternatively, you can reheat in the microwave in 30-second increments until heated through.
If you like this recipe, you may be interested in these other delicious veggie recipes: