Insanely Delicious Cheesy Broccoli is savory, crispy, and packed with flavor! Even the pickiest of eaters will beg for more of this amazing, cheesy side dish!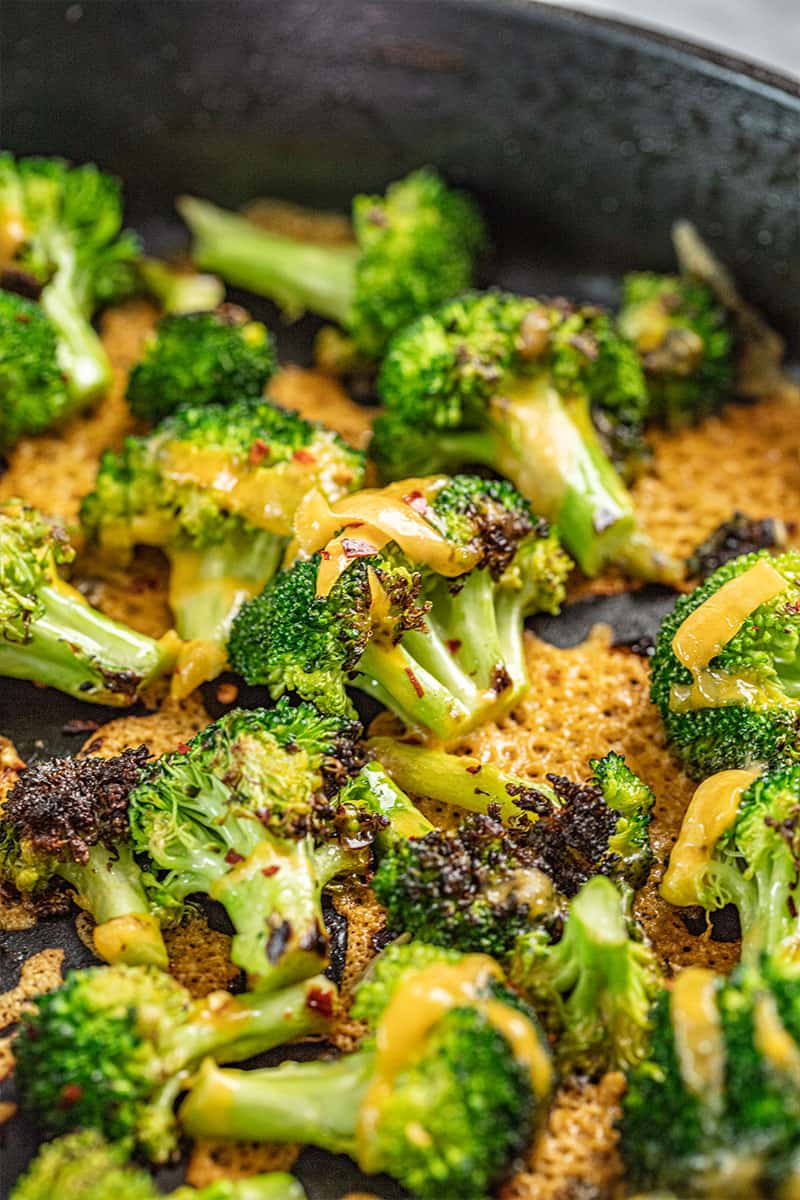 Let's be honest, broccoli isn't anyone's favorite vegetable. If you grew up with the canned variety, or as a kid, your mom just never moved beyond boiling or steaming it, we're here for you. We support you. Now, we're going to help you overcome your fear of bland, mushy broccoli. If you've never played with sprucing up your veggies, we're here to tell you that citrus and cheese is where it's at. Citrus brightens up the flavor, and cheese just makes everything extra savory and comforting. Who doesn't love cheese?
If you're trying to throw together a meal last minute, this side dish is quick, easy, and pairs really well with baked or skillet chicken meals. Get some rice going, and you now have a balanced meal the whole family will love. We hope you're ready for this next phase of your life where you embrace your broccoli!
Can I use frozen broccoli florets?
Yes. The average head of broccoli should yield three to four cups of broccoli florets when removed from the head, and this is the amount you'll want to use if substituting with frozen broccoli florets.
Is Insanely Delicious Cheesy Broccoli spicy?
We call for 1/4 teaspoon red pepper flakes for a slight kick, but this is not an overly spicy recipe. If you have young kids or anyone extremely spice intolerant, you can either omit this entirely or substitute with a sprinkle of ground black pepper to taste.  
Cheese Options:
We love the juxtaposition of a good sharp cheddar cheese with the brightness in the lemon juice and bitterness of broccoli. However, experiment with some of your favorite cheeses! For best results, use something that melts well, such as Mozzarella, Provolone, or Gruyère.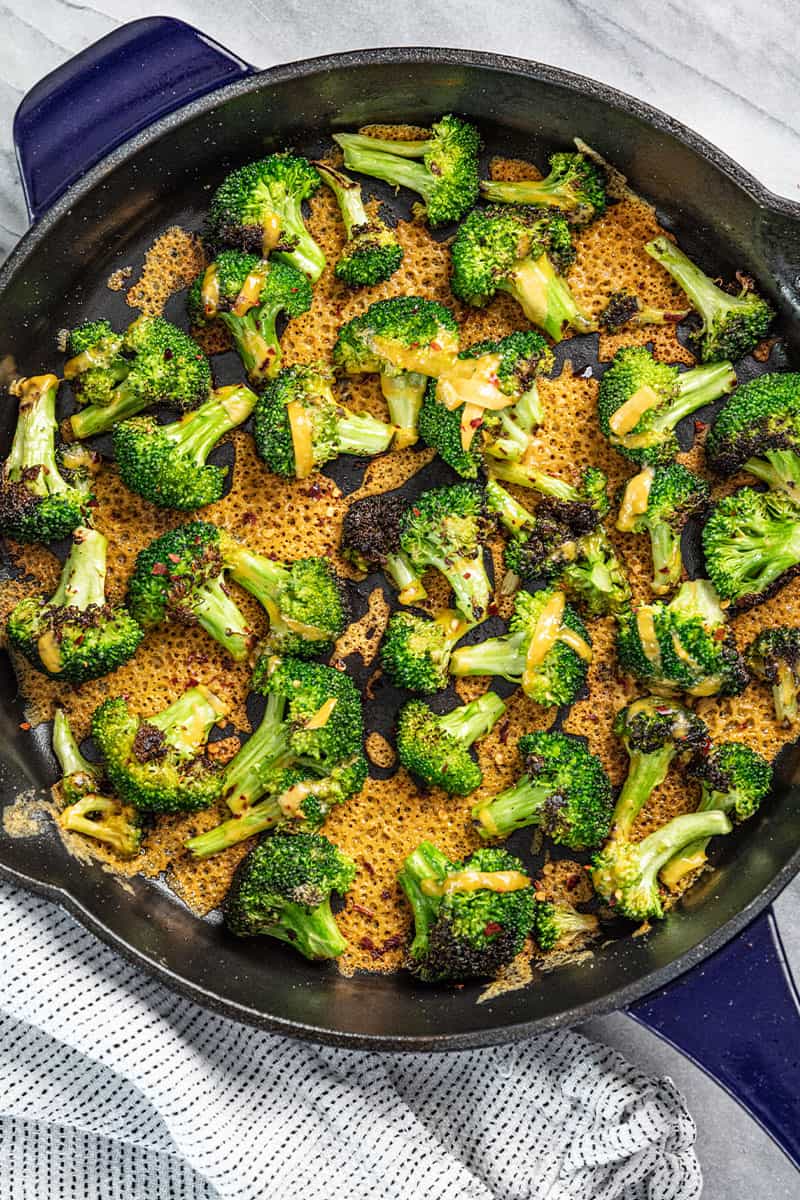 Storage and Reheating Instructions:
Cheesy broccoli is best eaten fresh. Store any leftovers in an airtight container in the refrigerator for up to 3 days. Reheat single serving portions in the microwave in 30-second increments until warmed through.
If you like this recipe, you may be interested in these other delicious side dish recipes: