The Most Amazing Vanilla Cake is moist and flavorful and made completely from scratch. It's the best homemade vanilla cake you'll ever have!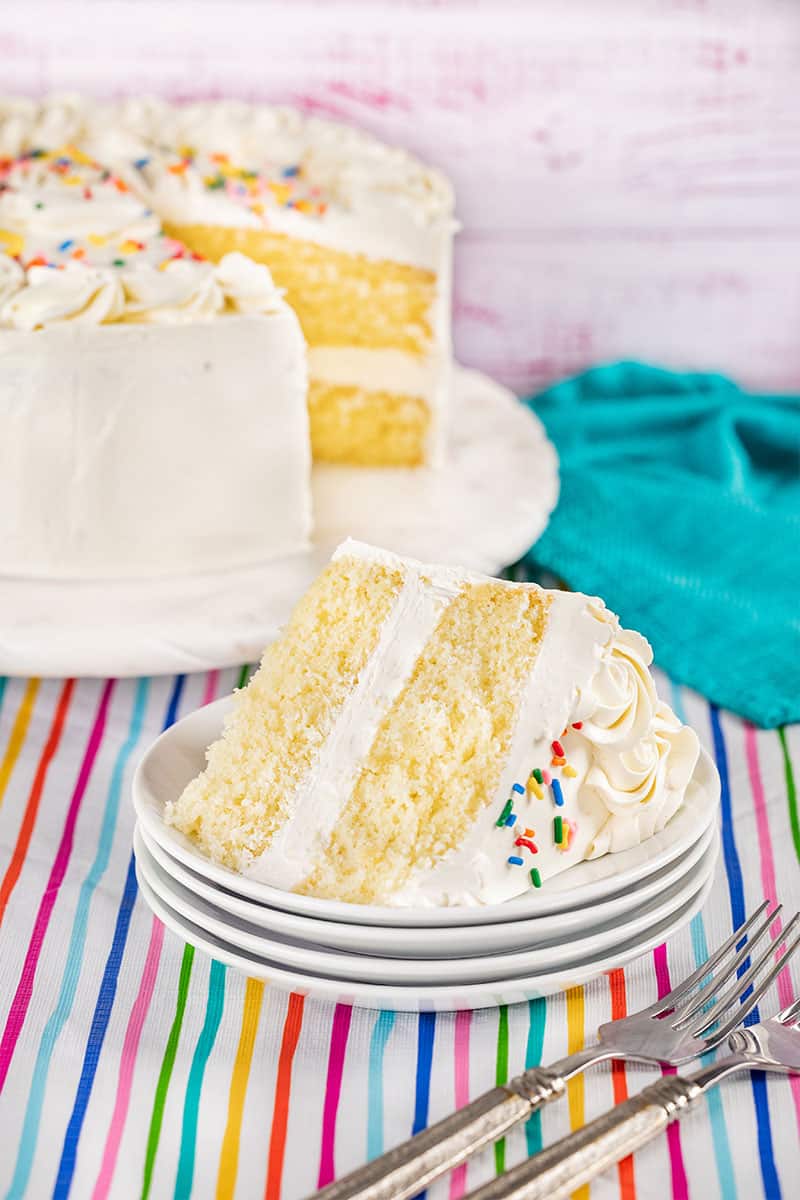 The world of cakes can be a bit confusing. White cake, yellow cake, vanilla cake — aren't they all more or less the same? Honestly, we love them all, but there are some key differences. White cake is the lightest of the three. It uses oil rather than butter to keep the end result as white as possible, not to mention egg whites only. Yellow cake uses whole eggs and butter to give it that classic yellow color. Vanilla cake doesn't have the same rules to follow. It can use whole eggs and butter, but it isn't required. The most important aspect of a vanilla cake is that it uses enough vanilla to really make that flavor pop. With a whole tablespoon of vanilla in this recipe, you are sure to find that this is the most amazing vanilla cake ever. You'll never use a boxed cake mix again!
Room Temperature Ingredients:
Several of the ingredients in the recipe are listed as being room temperature. By following this method you'll have a better texture in the end so it is worth the patience. For the milk, we simply warmed it in the microwave for 30 seconds because the idea of leaving it out on the counter to reach room temperature didn't sit well with us.
Salted vs. Unsalted Butter:
This recipe is developed using salted butter because that is what most people tend to buy and have on hand. I like to keep my recipes convenient for home cooks so salted butter is used whenever possible in my recipes. Unsalted butter certainly works, but you may need to add a pinch more of salt.
Is vegetable oil necessary?
There is a combination of butter and vegetable oil in this recipe. I find that vegetable oil gives the cake a lot more moisture.
Can The Most Amazing Vanilla Cake be made into cupcakes?
Why, yes it can! You can find full instructions for the most amazing vanilla cupcakes here!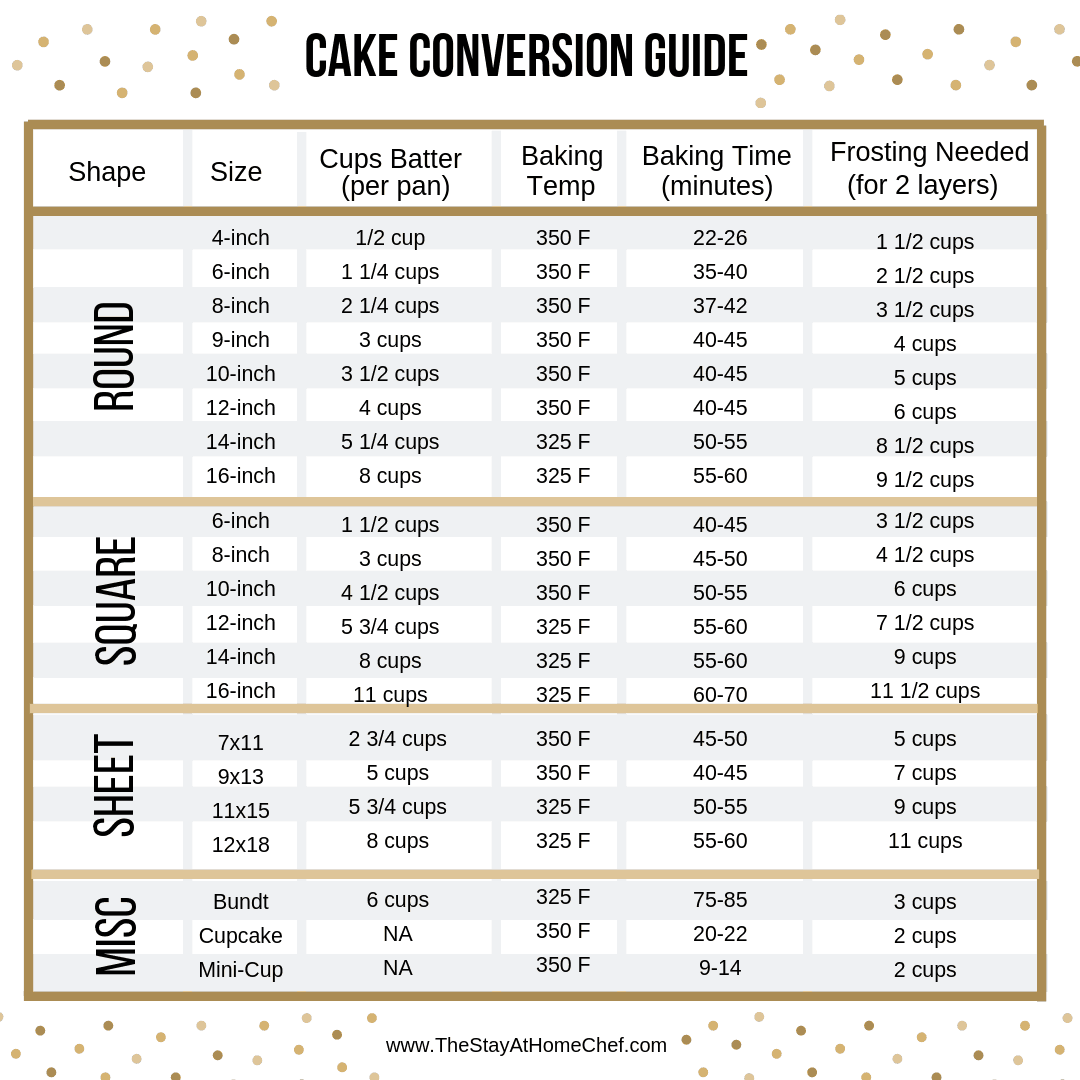 Can I make this recipe into 3 layers?
Yes, you can! Whether you prefer two thick layers or three thinner layers, this will still be the most amazing vanilla cake you've ever had!
Egg Substitute:
There are numerous options for substituting eggs in baking recipes. You can always try using one of those.
Pan Sizes:
You are certainly welcome to try alternative pan sizes, but you'll need to adjust cooking times and be careful as to how much you fill the pan. This recipe is written for 9-inch round pans. Eight-inch and ten-inch pans will require adjustments to the recipe.
Gluten Free:
Use gluten free flours at your own risk. Not all gluten free flours are equal and most don't work as a straight forward substitute. I have not tested any gluten free flours in this recipe as I do not have Celiac's disease.
Do you have a chocolate version?
Why, yes I do. I call it The Most Amazing Chocolate Cake.
Frosting:
Feel free to use your favorite frosting with this cake. You can never go wrong with buttercream frosting!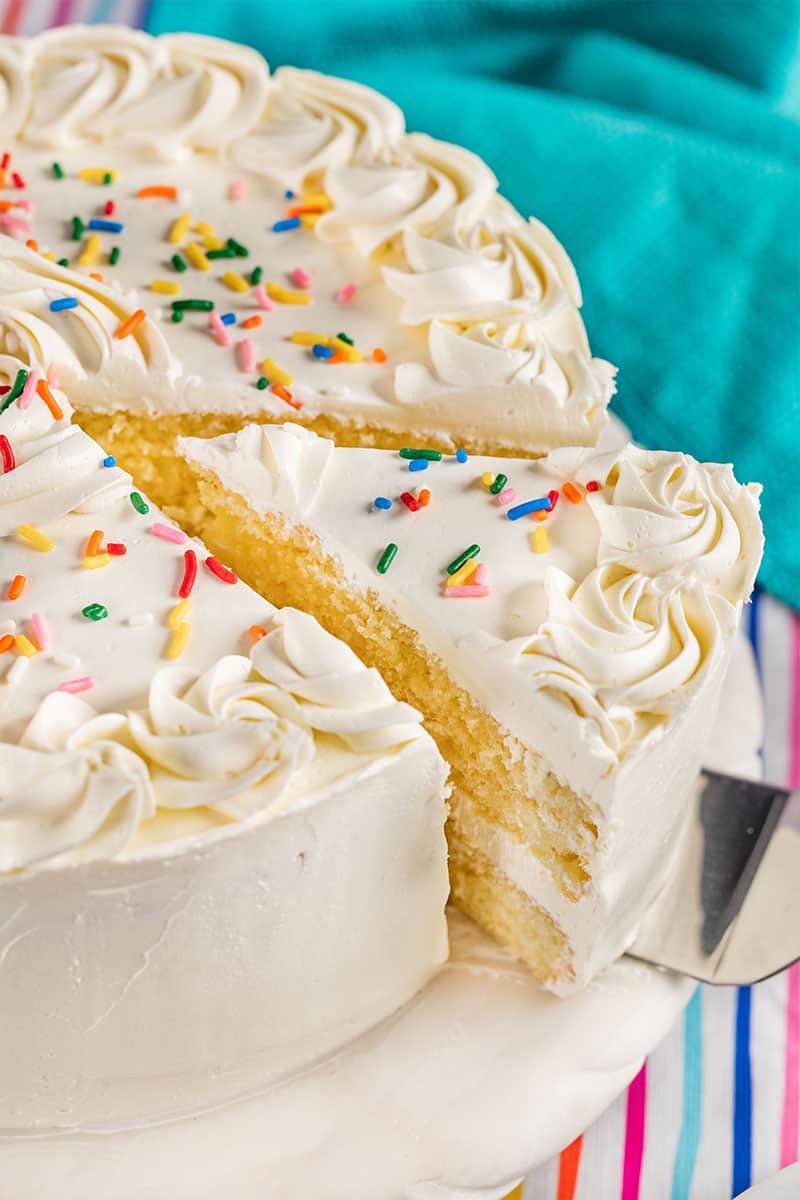 Storage Instructions:
Store your cake in an airtight container for up to 4 days. If frosted with a simple buttercream, it can be left at room temperature. If you use a cream cheese frosting, you will need to store this in the fridge.
If you like this recipe, you may be interested in these other delicious cake recipes:
Watch the video below where Rachel will walk you through every step of this recipe. Sometimes it helps to have a visual, and we've always got you covered with our cooking show. You can find the complete collection of recipes on YouTube, Facebook Watch, or our Facebook Page, or right here on our website with their corresponding recipes.