Traditional Irish Soda Bread is a dense and moist bread that requires no rising time and just four simple ingredients to make. Even better, it's ready in just 45 minutes, start to finish.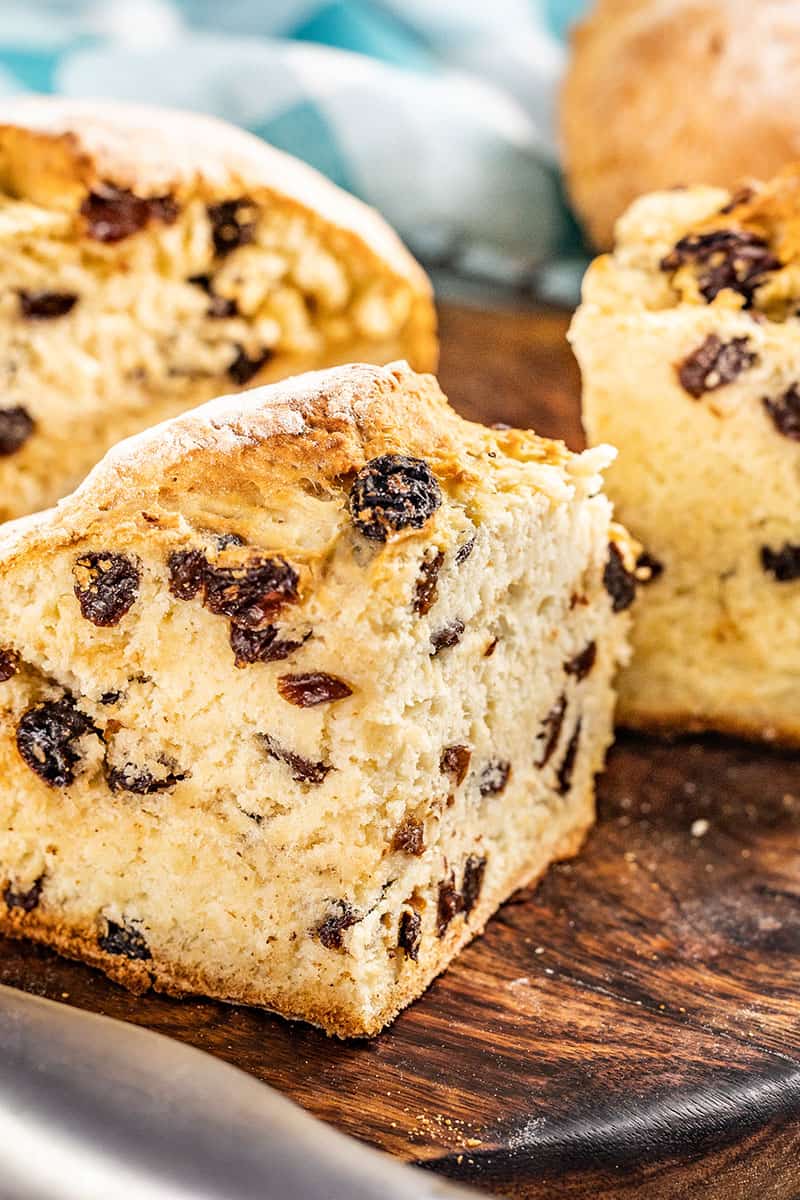 This Irish Soda Bread is a delicious recipe that goes back many, many years. We use it as our go-to quick bread recipe when we haven't planned ahead to have bread with dinner. Biscuits and dinner rolls are always great, but sometimes we just want a thick and sturdy piece of bread to go with dinner, and Irish soda bread does not disappoint. No prior planning required, it uses only four ingredients and bakes in under 40 minutes – no rising, no waiting. If you're hoping to serve a larger crowd, you might want to make two of these loaves. Sharing doesn't come easy.
Is Irish Soda Bread really Irish?
While that question has been asked for many years, the truthful answer is no. Irish Soda Bread or Soda Bread is a quick bread using baking soda as a leavening agent. The chemical reaction between the baking soda and buttermilk in this recipe produces carbon dioxide which causes it to rise.
The Irish, like other many European countries back in the early 1800's, didn't produce much hard wheat to make a good yeast bread, and adopted the soda bread as their own. Hence the name Irish Soda Bread.
Serving Suggestions:
While there are many ways to eat this tasty bread the most typical way to enjoy it is with a spread of butter. While adding some jam or marmalade to it also produces a fun flavorful breakfast type feel.
You can also serve it along side soups for dipping or instead of slicing into chunks you can slice thinly and make them into sandwiches, which this bread would serve well because it's sturdy.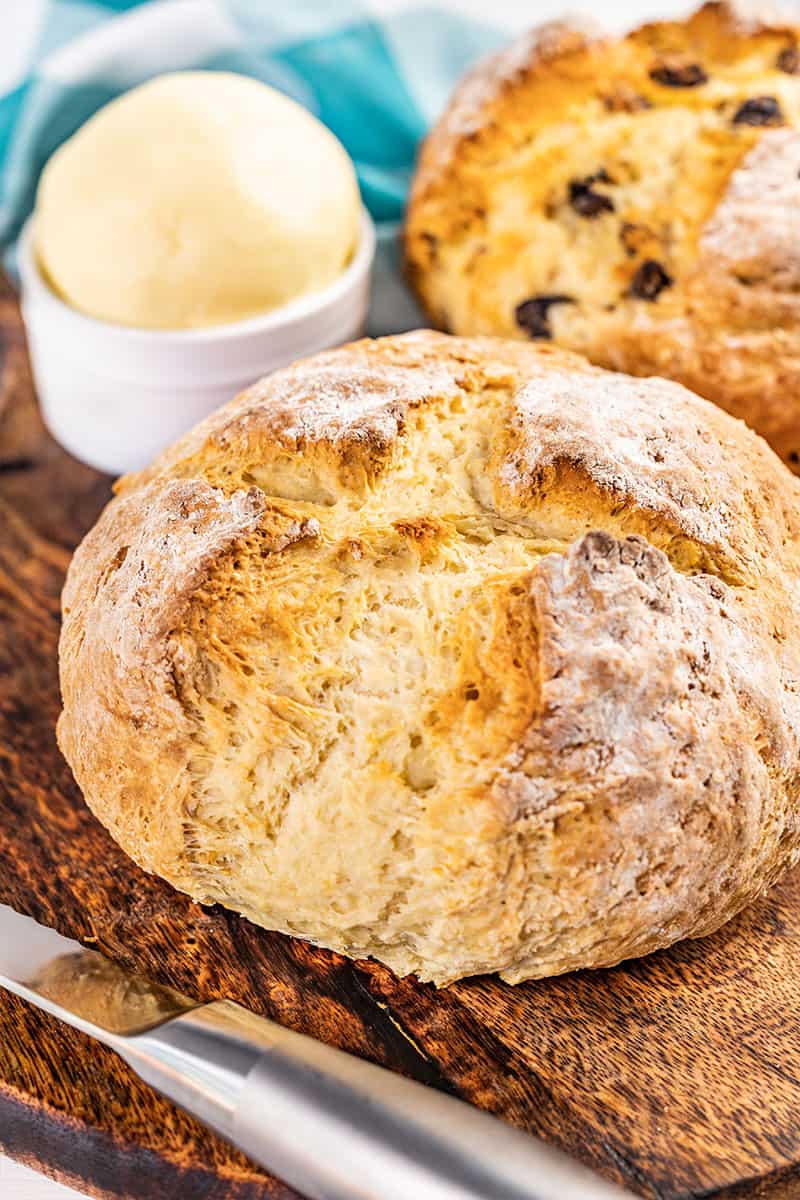 Storage Instructions:
While this particular bread can dry out quickly, it is best to store it tightly wrapped or in an air safe container to preserve it longer. You can store it wrapped for about 3-4 days or freeze it for up to 2-3 months.
If you like this recipe you may also be interested in these other delicious bread recipes: