Learn how to make Homemade Butter in a Mason Jar in this fun old fashioned activity for kids and adults alike! It's easy to churn your own butter and make your own buttermilk!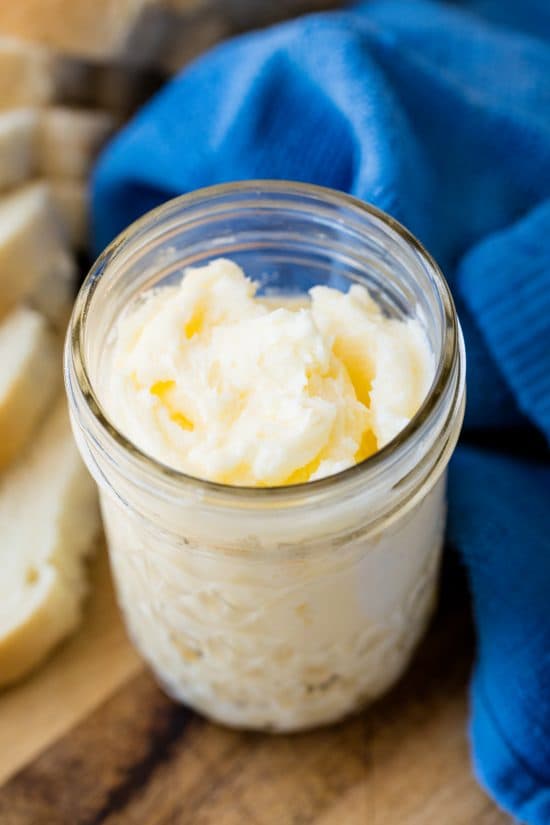 I grew up in the Western United States and there's a lot of celebration of the heritage of the American West and the pioneer heritage that populated and developed the area into what it is today. One of the activities that we seemed to always do in pioneer celebrations in the community and at school was to make our own butte using mason jars.
Homemade butter can be made a variety of different ways, but a mason jar makes a fun, and accessible activity for people of any age and skill level. All you need is a jar and some heavy cream.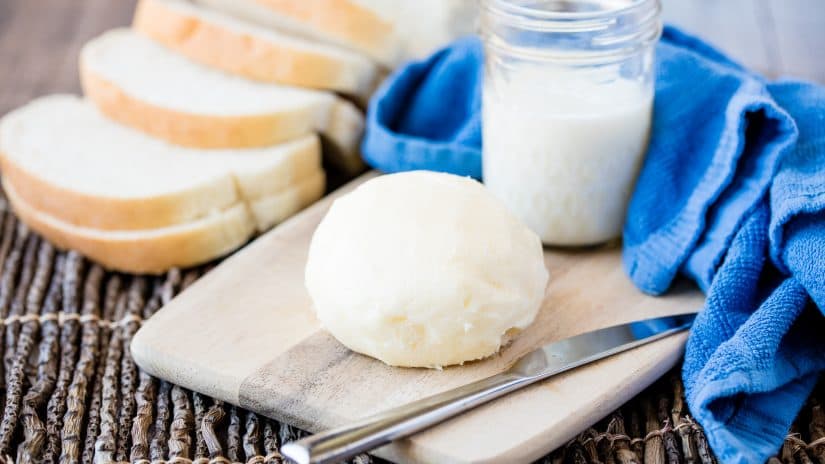 What size of jar should I use?
You can use any size of jar you want. When I was little I often did this activity using clean baby food jars. Baby food jars are a bit easier for little hands to work with so consider using them if you are doing this activity with smaller children. The recipe is altered depending on the size of jar you use. You only want to fill the jar half-way with heavy cream. You need space in the jar for the cream to be able to churn into butter.
Can I make unsalted and salted butter?
As written, the recipe is for unsalted butter. Want salted butter? Add a bit of salt to the cream before shaking (up to 1/4 teaspoon salt per 1 cup cream). Once your butter is churned you can also add in herbs, honey, and other flavorings for some gourmet butter options.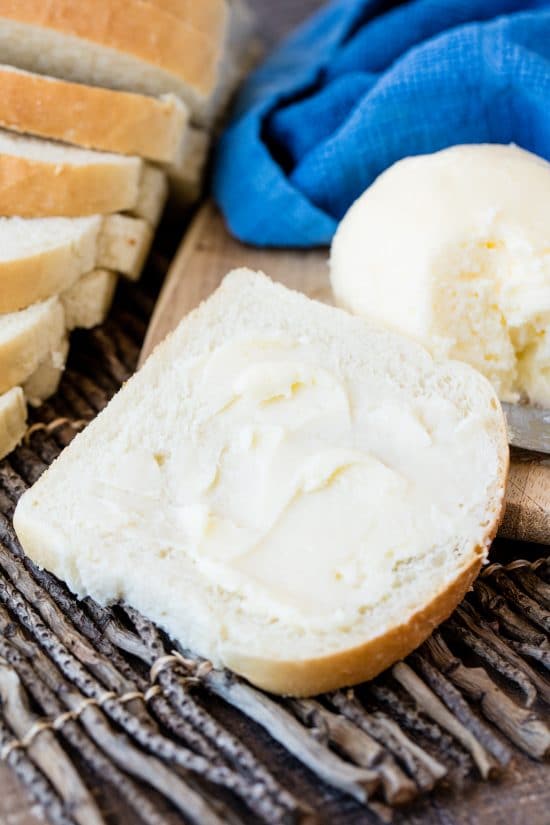 How should I store my homemade butter? How long will it last?
The butter will stay good for 3-5 days at room temperature, and about 7-10 days refrigerated. Store it with the lid on. The liquid leftover after the butter forms is buttermilk! You can also store this in the fridge for about a week for later use. I highly recommend using it in my Chocolate Cake recipe.
PRO TIP: if you want to speed up the churning process, add a clean marble to your jar or something else small and clean. This will work as an agitator and help churn the butter a bit faster.
Watch the video below where Rachel will walk you through every step of this recipe. Sometimes it helps to have a visual, and we've always got you covered with our cooking show. You can find the complete collection of recipes on YouTube, Facebook Watch, or our Facebook Page, or right here on our website with their corresponding recipes.