Learn how to make Homemade Butter 2 different ways in this fun old fashioned activity for kids and adults alike! It's easy to churn your own butter and make your own buttermilk!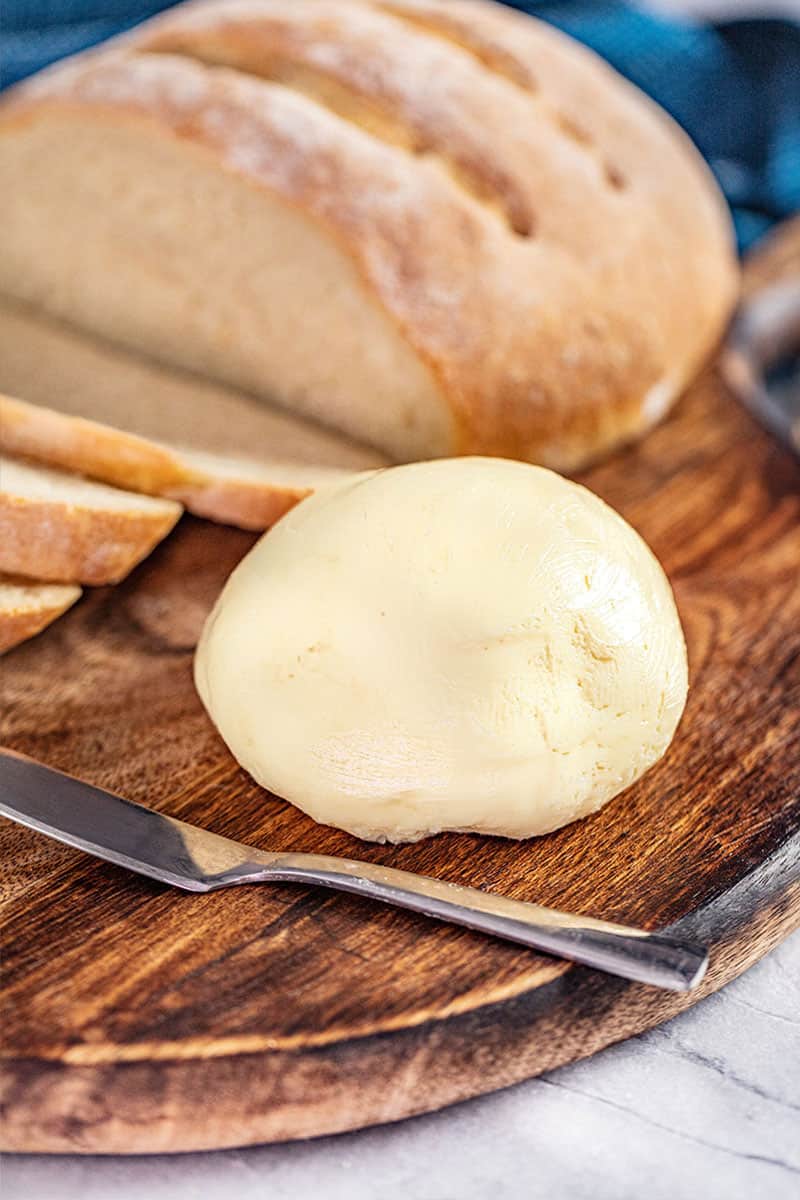 Growing up in the Western United States, there's a lot of celebration of the heritage of the American West and the pioneer heritage that populated and developed the area into what it is today. One of the activities that we seemed to always do in pioneer celebrations in the community and at school was to make our own butter.
Homemade butter can be made a variety of different ways. A mason jar makes a fun, and accessible activity for people of any age and skill level. All you need is a jar and some heavy cream. For less of an arm workout, you can also use a hand or stand mixer.
Jar size for shaken method:

You can use any size of jar you want. Baby food jars are a bit easier for little hands to work with, so consider using them if you are doing this activity with smaller children. The recipe is altered depending on the size of jar you use. You only want to fill the jar half-way with heavy cream. You need space in the jar for the cream to be able to churn into butter.

Salt Options:

As written, the recipe is for unsalted butter. Want salted butter? Add a bit of salt to the cream before shaking or mixing (up to 1/4 teaspoon salt per 1 cup cream). Once your butter is churned you can also add in herbs, honey, and other flavorings for some gourmet butter options.

Honey Butter:

We know you really came here to make honey butter, so this recipe is just for you. Once your butter is made, you can add honey in a to it in a 2:1 ratio. This recipe should make approximately 1/2 cup of butter, so you will want to add 1/4 cup of honey. Have an insanely sweet tooth? Go ahead and use a 1:1 ratio and add the full 1/2 cup to your 1/2 cup prepared butter.

How should I store my homemade butter? How long will it last?

The butter will stay good for 3-5 days at room temperature, and about 7-10 days refrigerated. How long it will last depends on the age of your cream and how well you were able to rinse away the buttermilk. The idea behind homemade butter is that it is eaten fresh, within a few days. Store wrapped or in an airtight container. The liquid left over after the butter forms is buttermilk. You can also store this in the fridge for about a week for later use. I highly recommend using it in my Chocolate Cake recipe.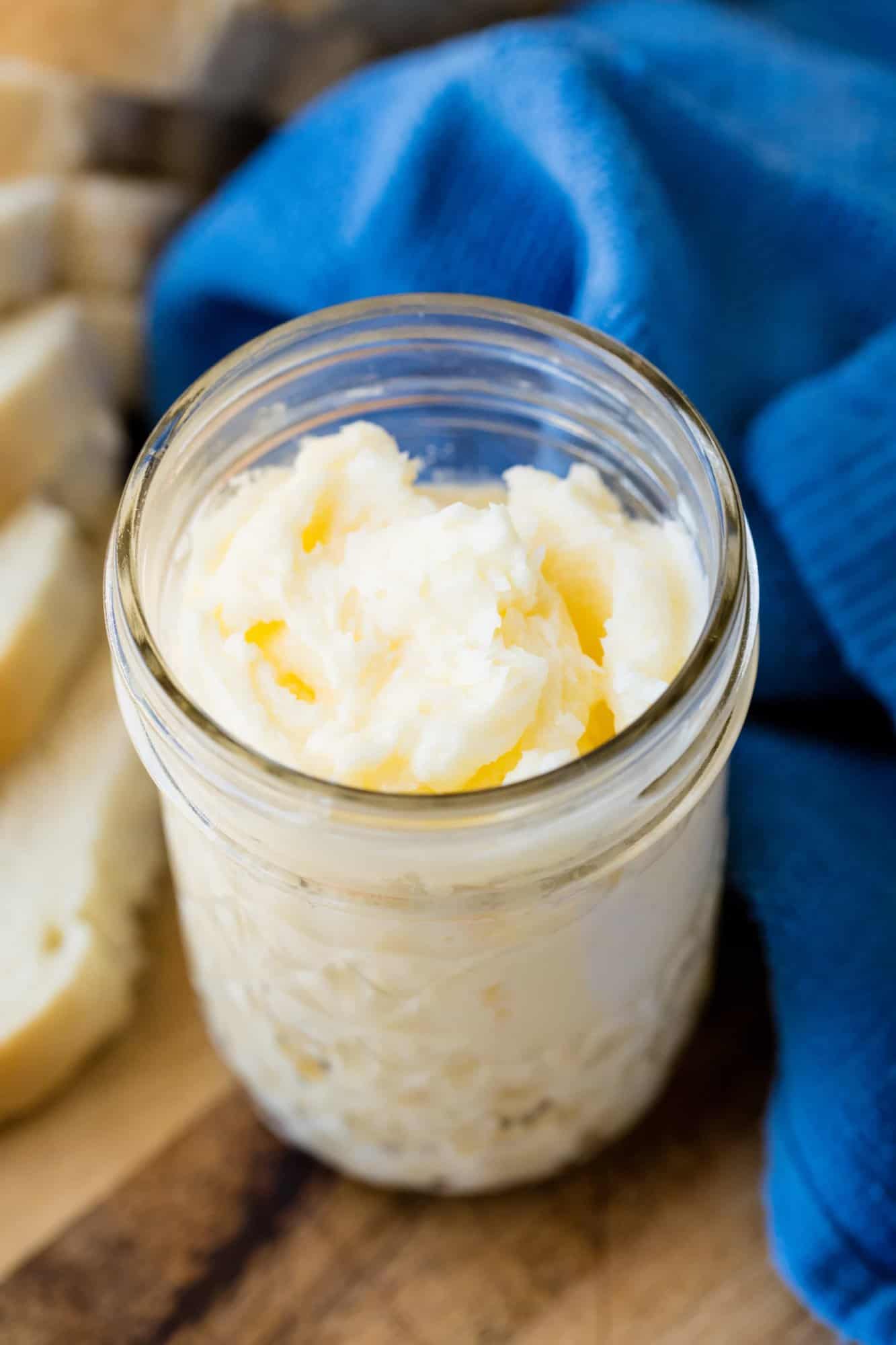 If you like this recipe, you may be interested in these delicious bread recipes: