Everyone loves oven cooked bacon! It is just as crispy and delicious as in a frying pan, without the mess! Once you try it, you'll be converted for life!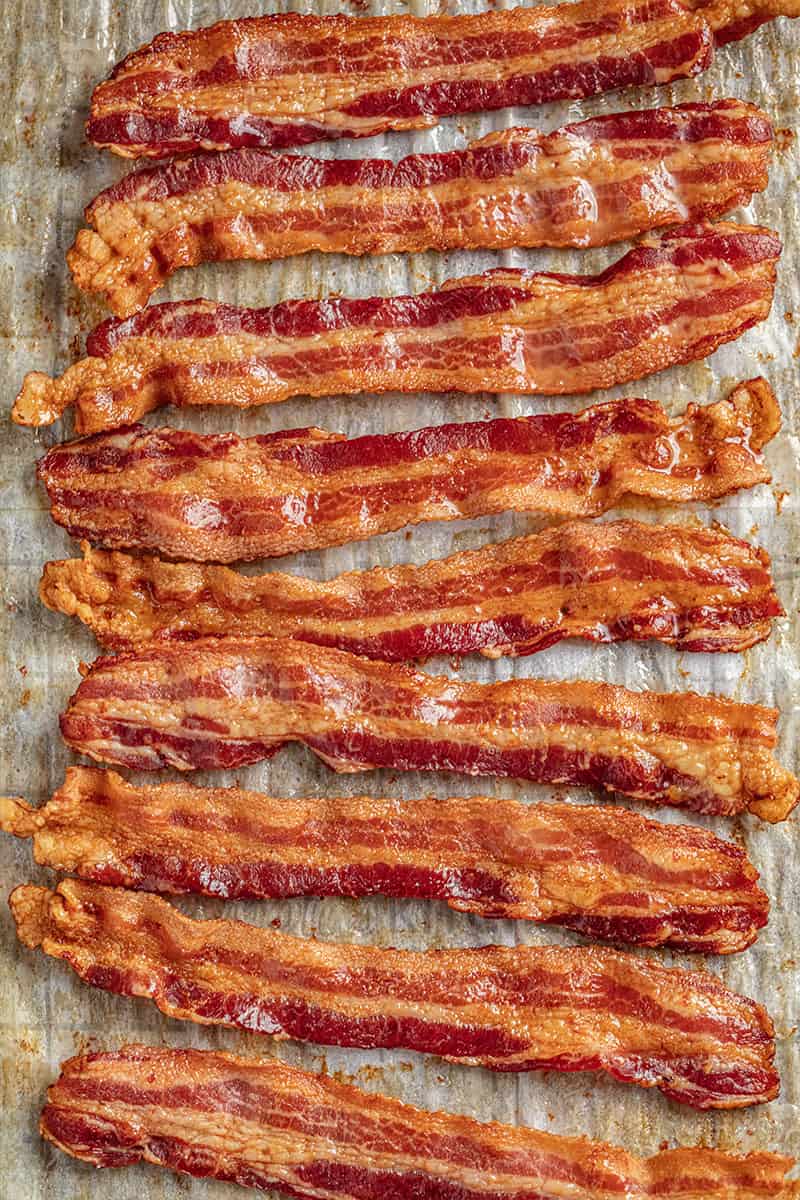 Everyone run to the kitchen, this is not a drill! We're cooking bacon in the oven and you don't want to miss it! We love bacon, but it is a pain. How many grease-stained shirts and 1st degree burns from oil popping can we tolerate before saying "ENOUGH!"? Well, a lot. Because it's bacon. However, once we discovered cooking it in the oven, we couldn't go back to the old-fashioned way.
Cooking bacon in the oven is so stinkin' easy! It's going to take longer than you're used to, but we promise you, it's worth it. Plus, it's all hands-off cooking time. No more watching the stove and dangerous flipping of the bacon! So, get out your favorite pancake recipe, squeeze some fresh orange juice and pull out that bacon, because it's breakfast time!
Is bacon good leftover?

Bacon is always good. Really though, leftover bacon doesn't retain it's crispiness well, so it is great to use crumbled up as a topping or in a baked good. Why throw it out, when you could instead use it to make Cheesy Corn, Bacon and Scallions Pizza?
How do you know when the bacon is done?

If you are using thin bacon or want soft, chewy bacon, then you should aim to bake for 15-20 minutes. If you are using a thick cut of bacon or want crispy bacon, then aim for 25-30 minutes.

What should I use? A baking sheet or parchment paper?

The best way to cook bacon in the oven is on parchment paper because it allows for an easy cleanup. Once you're done and it's cooled down, simply roll all that grease up into the center of the parchment paper and throw it away! A baking sheet works, and we love reducing waste, but it does require more time cleaning up to scrub all of that grease out of both sides of the mat.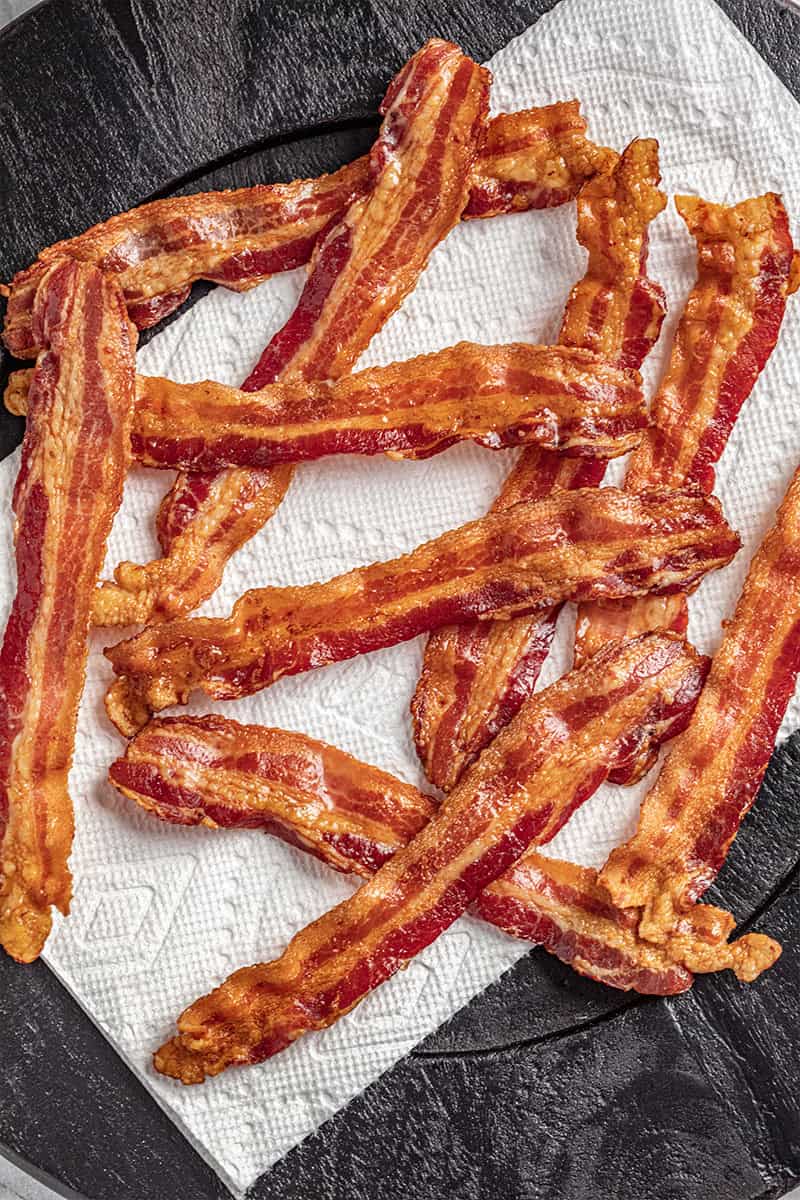 If you like this recipe, you may be interested in these other delicious bacon recipes:
Watch the video below where Rachel will walk you through every step of this recipe. Sometimes it helps to have a visual, and we've always got you covered with our cooking show. You can find the complete collection of recipes on YouTube, Facebook Watch, or our Facebook Page, or right here on our website with their corresponding recipes.