This Spicy Maple Candied Bacon takes glorious bacon and makes it even better. Use it in soups, salads, sandwiches, desserts and more!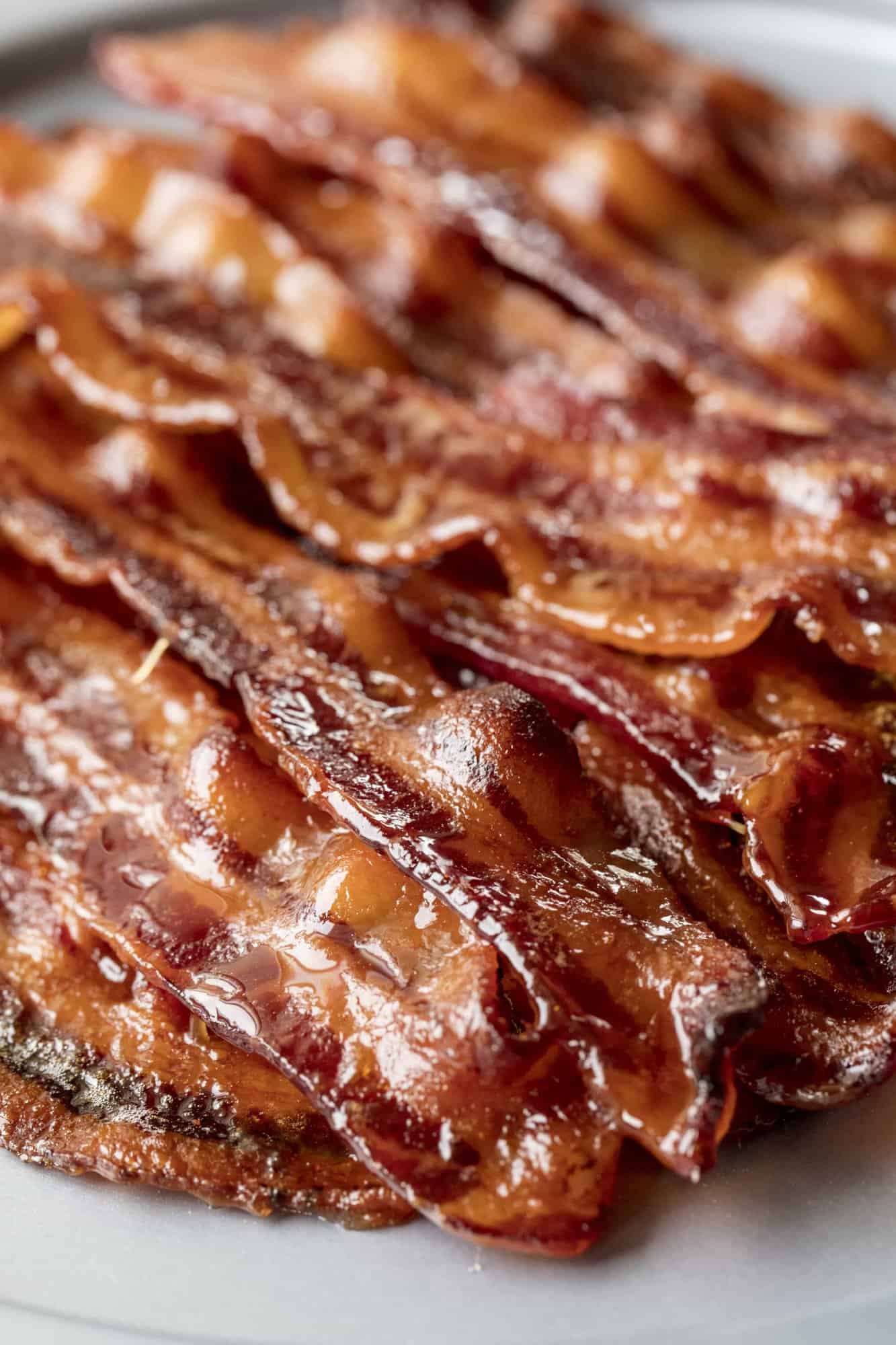 Bacon is good stuff by itself. Add a little heat and some sugar and wowzers, you've got yourself bacon nirvana! This candied bacon is sure to impress and totally simple to make. It transforms the delicious bacon strips into this sweet and salty candy with a nice slight chew. The slight heat leaves your taste buds craving more. Really, it is just ridiculously good.
It could be served plain or incorporated into almost any dish where you'd use regular bacon. Trust me, it'll take the whole thing up a notch. Salads, appetizers, soups, breakfast items, and more.You can also incorporate it into desserts. The possibilities really are endless! One of the most popular uses of it on my website is with my BLT Deviled Eggs. I'm telling you, it really takes it up a notch. This really is a must make recipe. It could very well change the way you eat bacon forever!
What does it mean to candy something? You see it all the time on cooking shows and such. It is really quite simple. It just means that you are coating something in some sort of sugar. Usually you'd be melting the sugar first which should be done low and slow as to not burn. The above recipe dissolves the sugar into the maple syrup and melts during the baking process.
Watch the video where I walk you through this recipe step by step and give you extra tips and tricks. I have an entire cooking show on YouTube where I share recipes three times a week. Be sure to check it out and subscribe.