Stop overpaying for the package mixes at the store and make your own pancake mix at home. The recipe for this mix is super easy and fast—keep it on hand for even easier and faster pancakes! Just add water!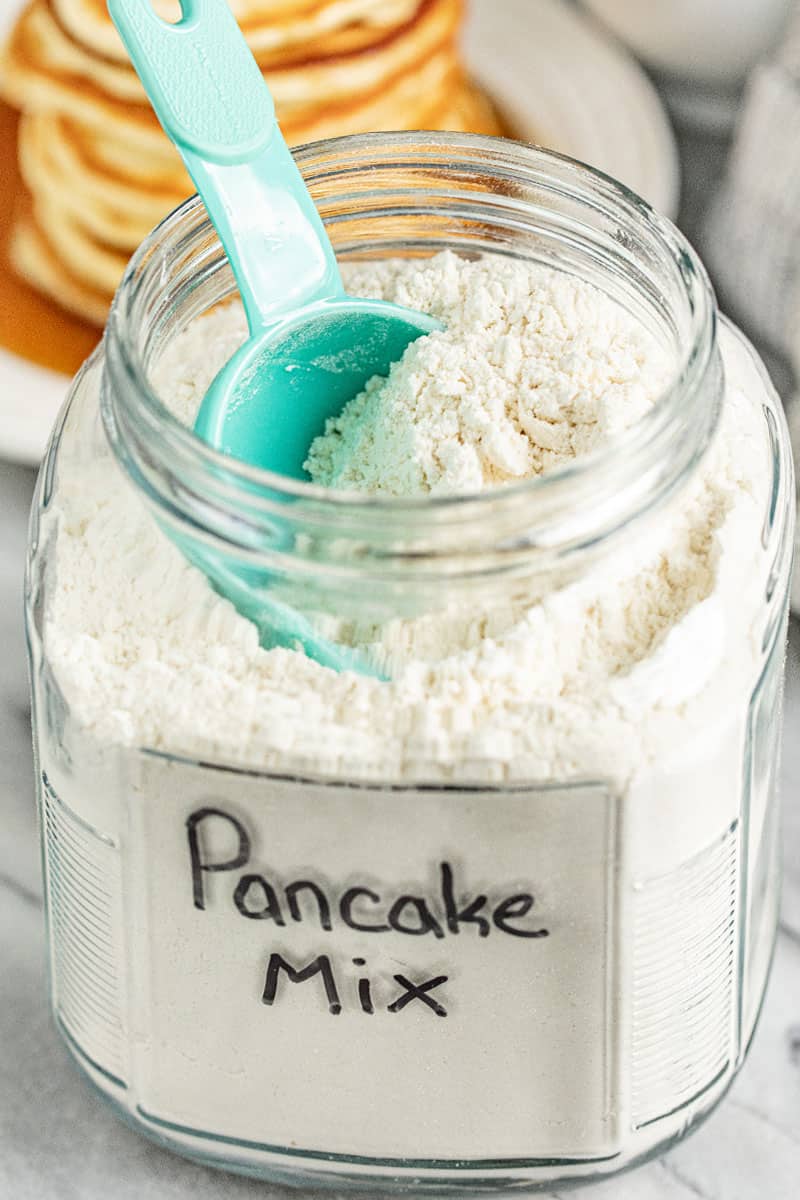 It's hard to be a weekend warrior after a long, trying week. Pancakes sound so good, but they take too much effort. Not anymore! This easy to make recipe for homemade pancake mix is the solution for the "weekend worn-outs" (close cousin of "case of the Mondays"). The mix itself is super easy to make, and stores for up to 6 weeks! Once you know how to make your own pancake mix, you will never buy the packaged kind again!
Everything you need to make this simple mix is probably in your pantry. If there is one item you may need to pick up, it's probably non-fat powdered milk. Grab some the next time you're at the grocery store, and you will be set for batches of these babies to come. Once you put it together, seal the bag and you're ready for the next time you have a hankering for some flapjacks—weekend, weekday, or what have you!
Can I use powdered milk that has fat in it?
Yes. The recipe calls for non-fat, as the shelf life is longer for non-fat powdered milk. You can use a full-fat powdered milk too, just be sure to mark your pancake mix with the same "best by" date found on the powdered milk container. Alternately, you can omit the powdered milk and use milk instead of water when you prepare the pancakes. In that case, the shelf life is up to 18 months.
Can I make Easy Pancake Mix with whole wheat flour?
Yes. Whole wheat is much heavier. If you are going to substitute the flour out for whole wheat, increase the baking powder to 3 total tablespoons.
Can this mix be used with add-ins?
Yes. This mix is definitely add-in friendly. You can add half to a full cup of any fruit of your choice to the batter. We love blueberries, strawberries, raspberries, and apples. You can also use raisins, chocolate chips, craisins or bananas…hey, go nuts! No really, nuts are also delicious in pancakes.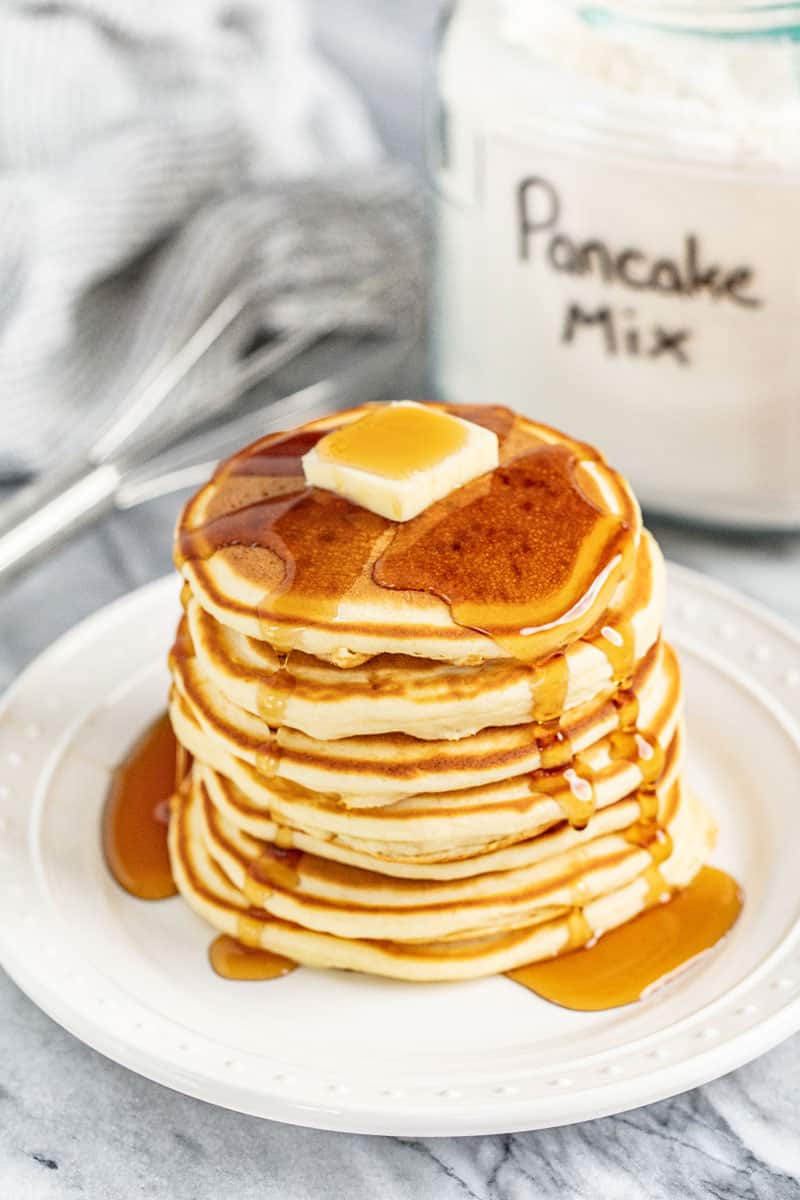 Storage Instructions:
This mix should keep for about 6 weeks in an airtight container at room temperature. You can store it up to 2 years in the freezer, or if it is made without the powdered milk. 
If made without the powdered milk, the pancakes can be prepared using fresh milk instead of water, for a richer flavor and texture.
If flapjacks are your favorite, check out these delicious renditions of the venerable pancake—you won't be disappointed:
Watch the video below where Rachel will walk you through every step of this recipe. Sometimes it helps to have a visual, and we've always got you covered with our cooking show. You can find the complete collection of recipes on YouTube, Facebook Watch, or our Facebook Page, or right here on our website with their corresponding recipes.