Mouthwatering glazed carrots are buttery and perfectly sweet; cooked in both brown sugar and honey. You can elevate simple carrots with just a few ingredients that will make getting your five-a-day so much more enjoyable. You're going to love these carrots!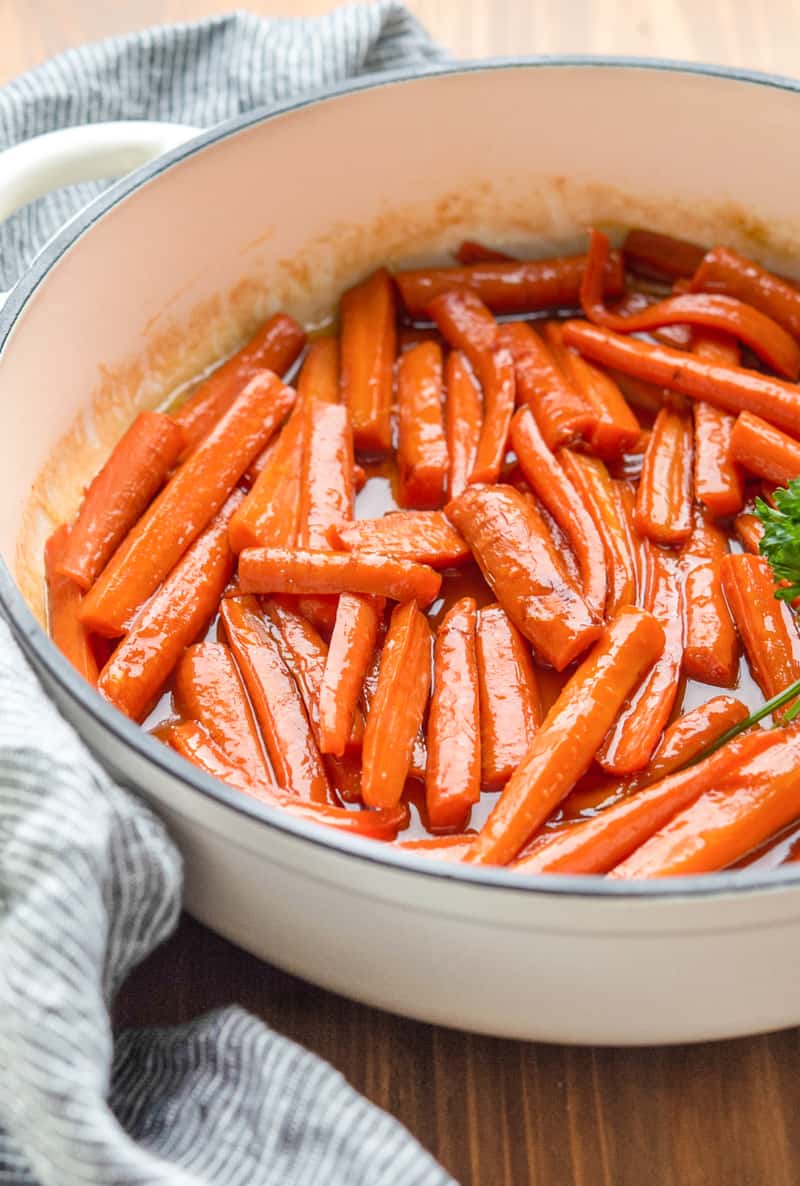 A well-rounded meal should always include veggies. We know that it can be difficult to fit in your recommended daily serving, for children and adults alike. This is especially true if you're used to eating simply boiled vegetables. Hey, it works for some people, so no judgment here, but sometimes it gets boring. Eating your vegetables doesn't have to be a chore — in fact, they should be enjoyed! How you cook them and what you add to them can make all the difference. Glazed carrots are super easy to whip up and you don't need to worry about fancy ingredients, either. You likely have everything you need already in your pantry! It only takes about 30 minutes to put together. Plus, they are so versatile. They go well with practically any protein and carb, making this a staple side dish you'll want to add to your weekly lineup.
What Kind Of Carrots Should I Use?
We like using fresh, full-sized carrots for this recipe. You can also use pre-cut baby carrots or frozen carrots. Whatever type of carrots you use, you'll just want to make sure that they are all the same size. It helps to ensure that they cook evenly.
Troubleshooting: Why Are My Carrots Mushy?
If you keep a close eye on the cooking time, you shouldn't end up with mushy carrots. That's one of the reasons why we love to prepare our glazed carrots on the stovetop — they cook up fork tender every time! Be sure to pay close attention to how you cut and slice your veggies, as mentioned. They need to be relatively the same size so that they cook evenly.
Can Glazed Carrots Be Prepared Ahead Of Time?
There are a few different ways that you can prepare this honey glazed carrots recipe ahead of time. First, you can wash, peel, and slice the raw carrots, then store them in an airtight container in the fridge for up to 3 days before you plan to cook them. Otherwise, you can prep and simmer the carrots until they are fork tender, then store them in the fridge for up to 2 days. Put them back in a pan with the butter, honey, and brown sugar for a few minutes just before serving.
What Pairs Well With Carrots?
This side dish is so versatile. Not only is it super easy to make glazed carrots on the stovetop (and much faster than roasting!), it's a dish that goes with so many different meals. Here are some ideas to inspire you: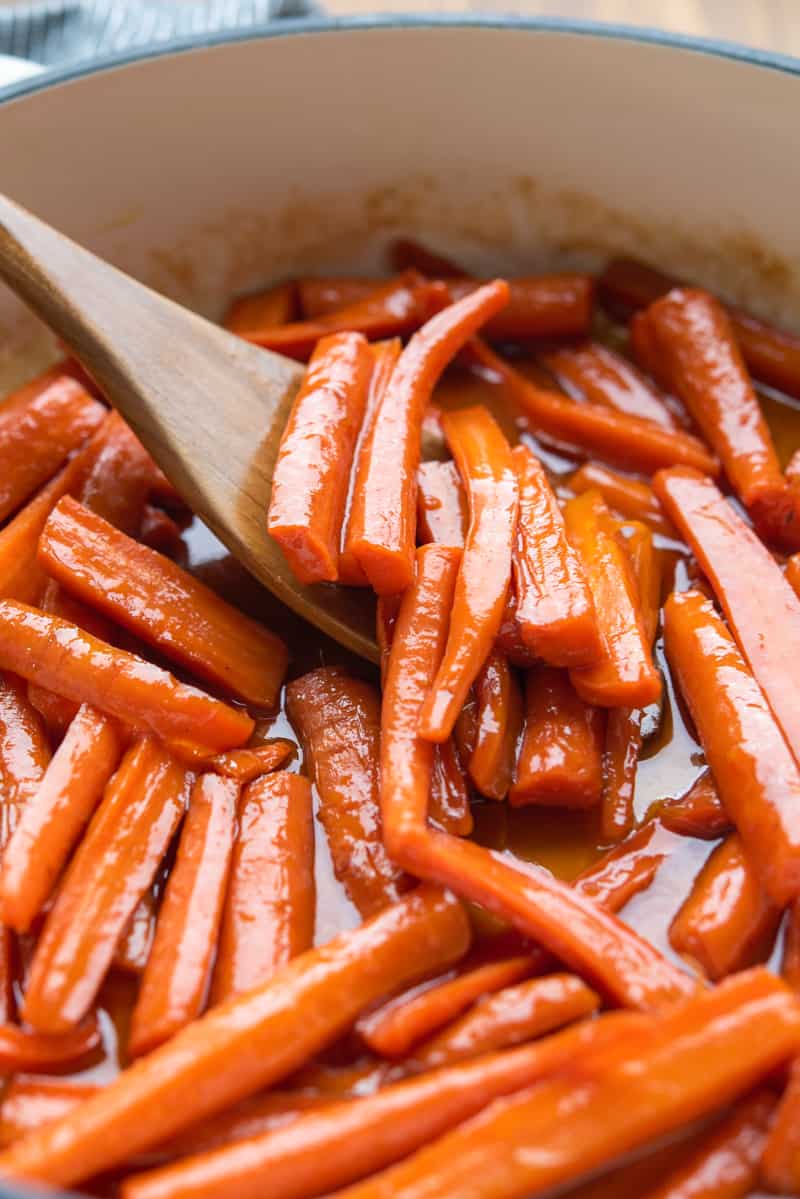 Does This Recipe Freeze Well?
Another way you can get ahead is by making a large batch of glazed carrots on the stovetop and then freeze for later. Simply follow the instructions on the recipe card below and allow the dish to cool completely. Place them in an airtight, freezer-safe bag or container and store them in your freezer for up to 3 months. When you're ready to serve, let them thaw in the fridge overnight. Reheat in a saucepan on the stovetop over medium-high heat until warmed through, about 5-10 minutes.
Storage and Reheating Instructions:
Store any leftovers in an airtight container in the fridge for about 3 days. To reheat, warm on the stove as mentioned above or do so in the microwave. Simply reheat at 30-second intervals until the carrots are thoroughly warmed through. It shouldn't take longer than a few minutes.
If you like this recipe, you may be interested in these other delicious side dish recipes: