Crispy Breaded Pork Chops only require a few ingredients to really make them stand out. They are juicy on the inside, crispy on the outside, and ready in just 30 minutes! You are going to love these flavor-packed pork chops!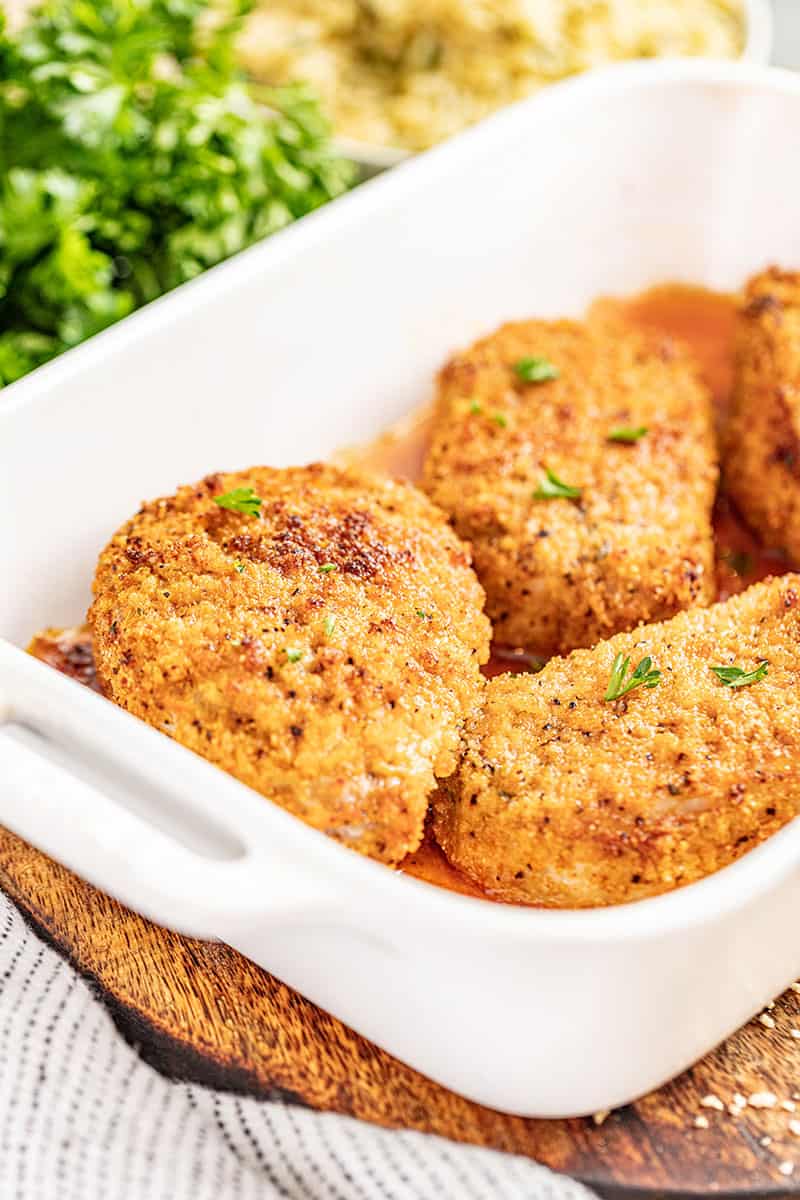 There is nothing better than crispy pork chops. We make them all the time, but traditionally always shallow fried them. We thought frying was the only way to have perfectly crispy pork chops. Boy, were we wrong! We perfected this recipe to give you the most juicy meat on the inside, while maintaining the crispiness on the outside. And we sure do love saving on the oil as well. This is a healthy twist on a classic fried pork chop, that doesn't taste healthy at all!
Butter Substitute for Crispy Breaded Pork Chops:
You can use a drizzle or spritz of olive oil instead of the butter. Using that small amount of fat on top of the pork chop will allow for that breading to get nice and crispy!
Breadcrumb Options:
We prefer panko because it gives the perfect crispiness. If needed, you can always substitute with plain breadcrumbs.
Why is my pork always dry?
It is SO easy to overcook pork. We always use a meat thermometer for 100% accuracy to ensure our pork chops are cooked to food safety standards, but also so they're not overcooked and dry!
Pork Chop Options:
We prefer these chops thick and boneless, but you can always use whatever pork chops you have on hand. Please keep in mind that thinner pork chops will cook faster, and bone-in will cook slower.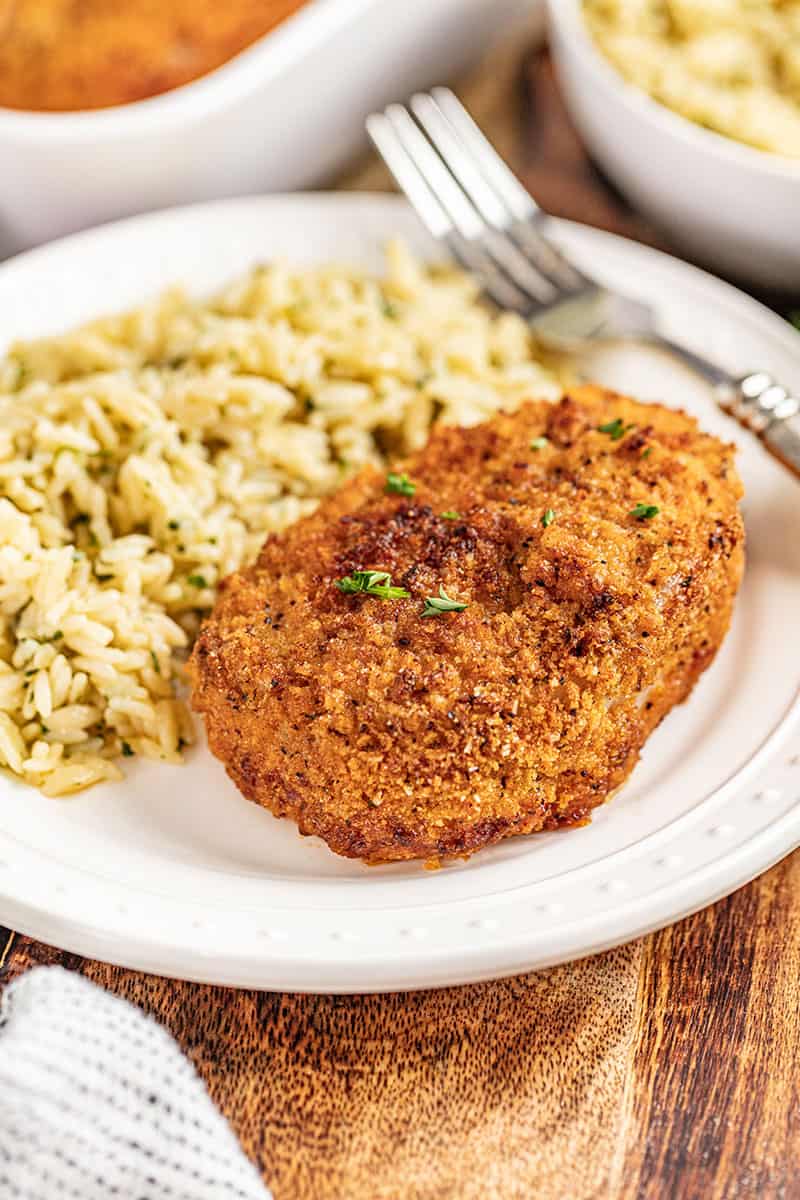 Storage and Reheating Instructions:
Store any leftovers in an airtight container in the fridge for up to 5 days. Reheat in an oven preheated to 350 degrees Fahrenheit until warmed through.
If you like this recipe, you may be interested in these other delicious pork chop recipes: