Double Chocolate Banana bread is coming at you with both cocoa powder and chocolate chips for a truly chocolate-y experience! If you love classic banana bread, you are going to love this chocolate twist!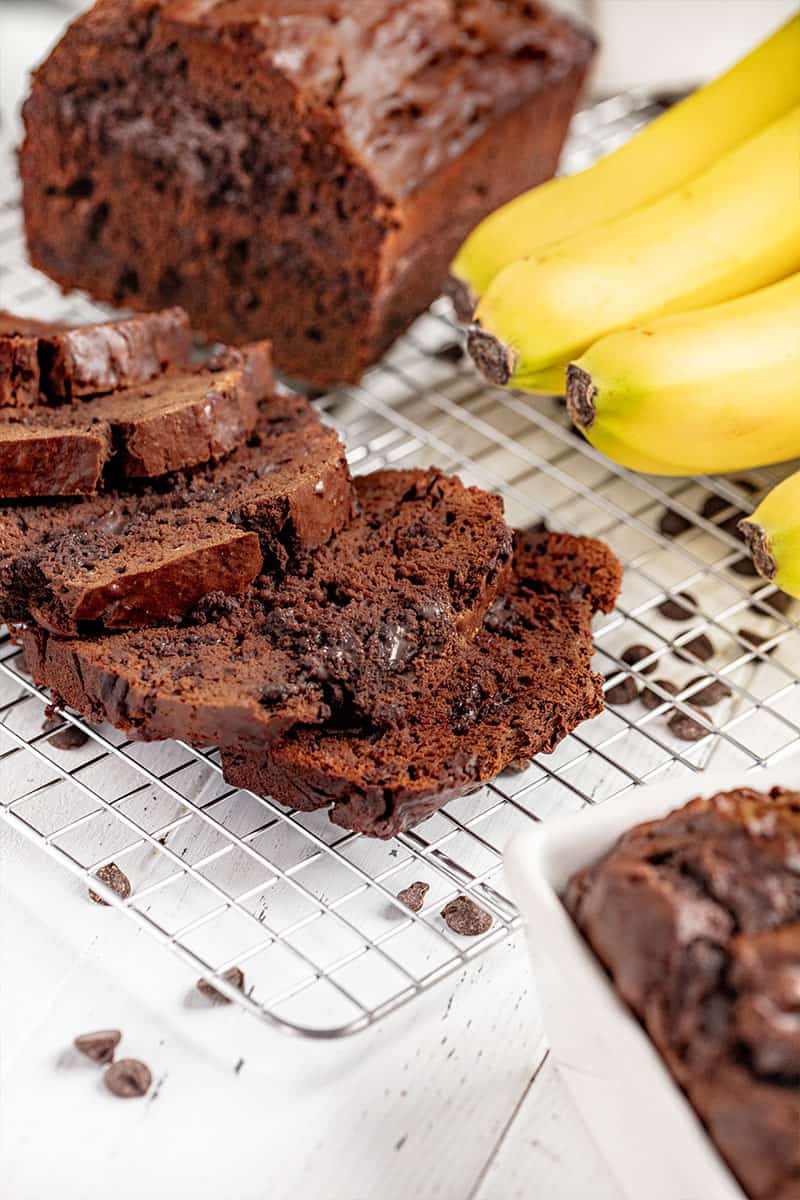 We love a good banana bread. In fact, we crave it all the time! But sometimes we're looking for just a touch of extra sweetness, and there's nothing better than adding chocolate to banana bread. In this recipe we've got you covered with double the chocolate, using both cocoa powder and chocolate chips. Should we really even call this bread anymore? It is deliciously chocolatey like a cake! Either way, you are going to love it!
Can I make Double Chocolate Banana Bread into muffins?
You absolutely can! You can split the dough 4 ways for a Texas muffin tin, and bake it at 350 degrees Fahrenheit for 20 minutes. Divide the dough in half and make 2 mini loafs. Bake at 350 degrees Fahrenheit for 20 minutes. If you want to make muffins, line a muffin pan with paper cups and fill each cup 2/3 of the way full. Bake at 350 degrees Fahrenheit for 12 minutes.
Chocolate Options:
You can use either milk or semi-sweet chocolate chips in this recipe. It all just depends on your own personal taste preferences. For a truly decadent experience, use half milk chocolate chips and half semi-sweet chocolate chips.
What if my bananas aren't ripe enough?
You really do want to use overripe bananas. If you don't have any ready, just preheat your oven to 350 degrees Fahrenheit and place your bananas on a parchment paper lined baking sheet, still in the peel. Once it's preheated, put them in the oven for 15-20 minutes. The outside of the bananas will begin to speckle brown. Remove the bananas from the oven and let them rest on the baking sheet for 5-10 minutes. The bananas will turn completely brown. Once cool enough, peel the banana and you'll have a beautiful yellow and mushy banana that's ready to use.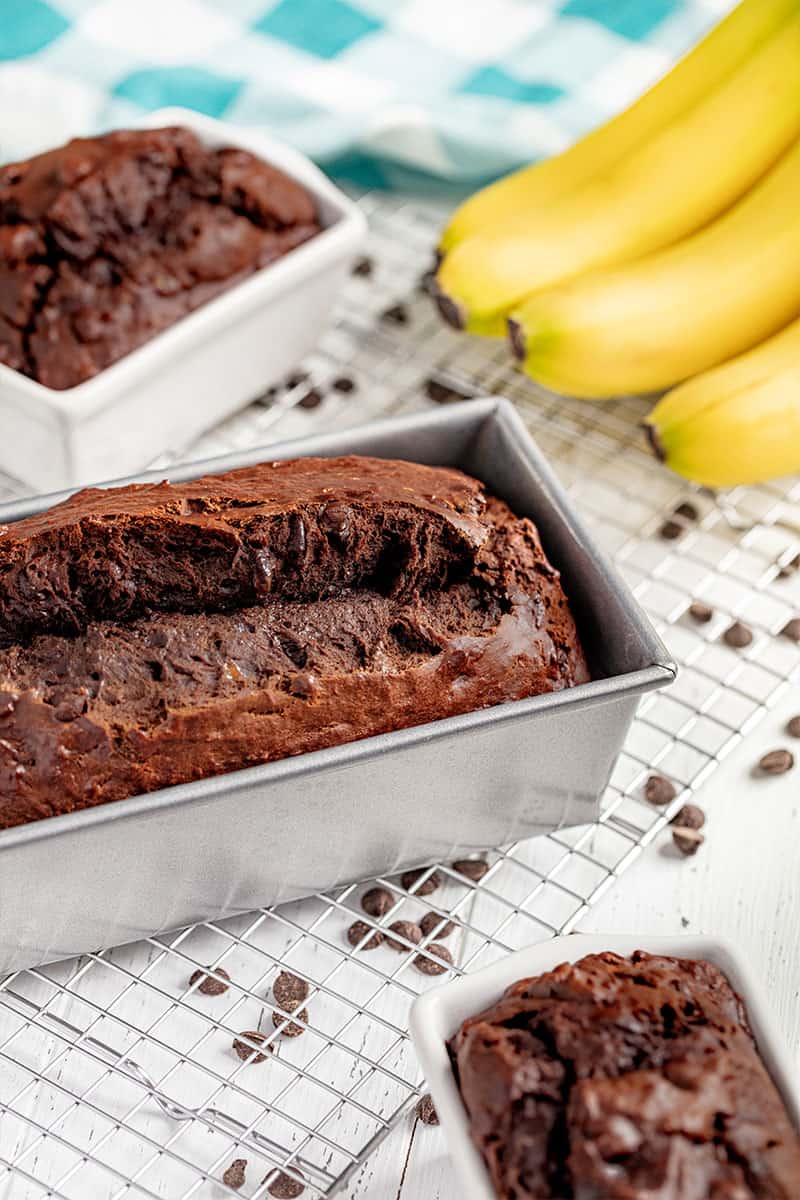 Storage Instructions:
Allow your loaf to cool completely before storing in an airtight container or zip-top bag. It should last for approximately 5 days.
If you like this recipe, you may be interested in these other delicious bread recipes: