Mediterranean Chickpea Salad is light and refreshing and uses a quick vinegar dressing. Whip this up in under 15 minutes and enjoy this healthy lunch or side all week long!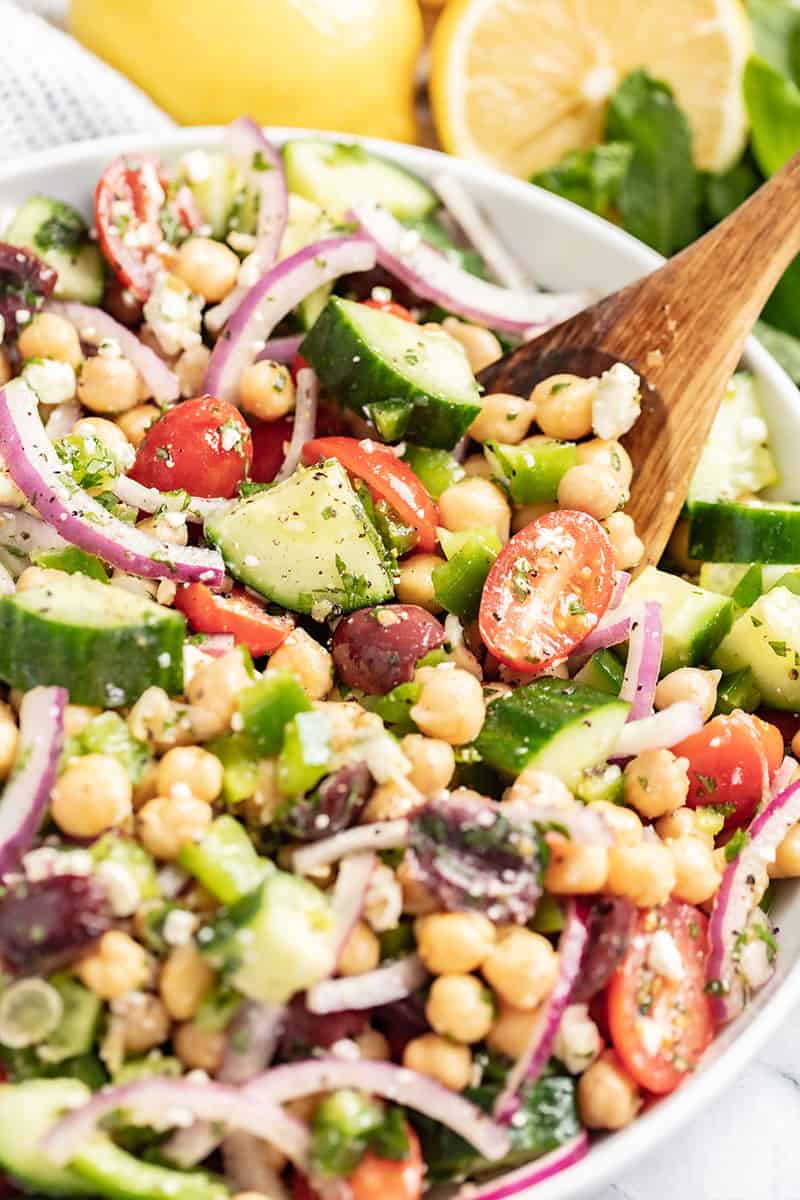 This light and refreshing salad has everything you are looking for. It takes less than 15 minutes to throw together, and is made entirely from fresh veggies and whole ingredients. It has all of the satisfying crunch from the cucumbers and peppers, and just the right amount of squish with tomatoes, olives, and feta cheese. It is sweet and tangy, and because it is protein heavy with the chickpeas, it is even filling enough to eat by itself for a light meal.
Is Mediterranean Chickpea Salad vegetarian?

Yes, this salad is completely vegetarian. If you are looking to make it vegan, simply substitute maple syrup for the honey and your favorite plant-based shredded or crumbled cheese for the feta.

Make-Ahead Instructions:

Absolutely! We love to make a big batch of this at the beginning of the week and then snack on it or use it for lunches all week long! This should last in an airtight container in the fridge for up to 7 days.

How should I serve this dish?

This salad is so versatile. Serve it up by itself for a light meal or snack, or as a side dish to sandwiches or even grilled chicken. There isn't a wrong way to eat chickpea salad!

Leftovers and Storage:

Chickpea Salad should be stored in an airtight container in the refrigerator. It should stay good in the fridge for up to 5 to 7 days.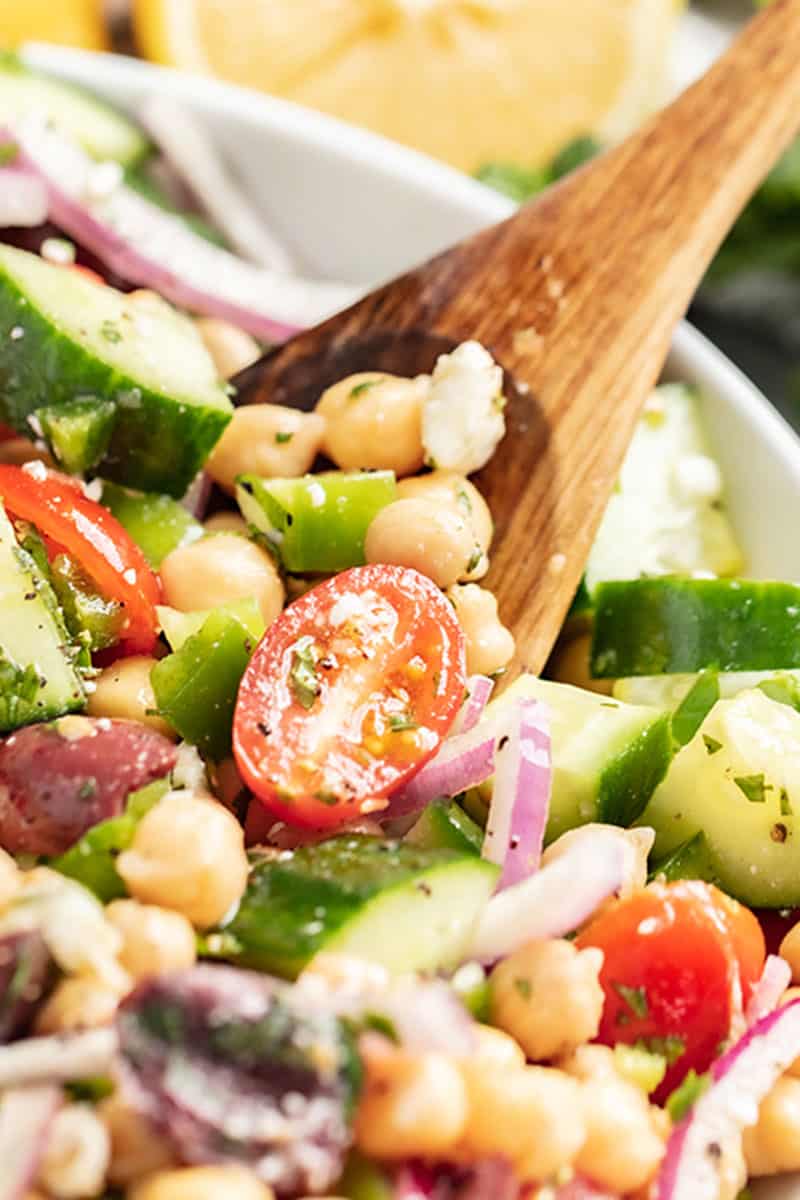 If you like this recipe, you may be interested in these other delicious summer salad recipes: