These cheesecake brownies are so delicious! They're full of chocolate, fudgy goodness with the rich, creamy zing of cheesecake. Grab a brownie buddy because these are too good to keep to yourself!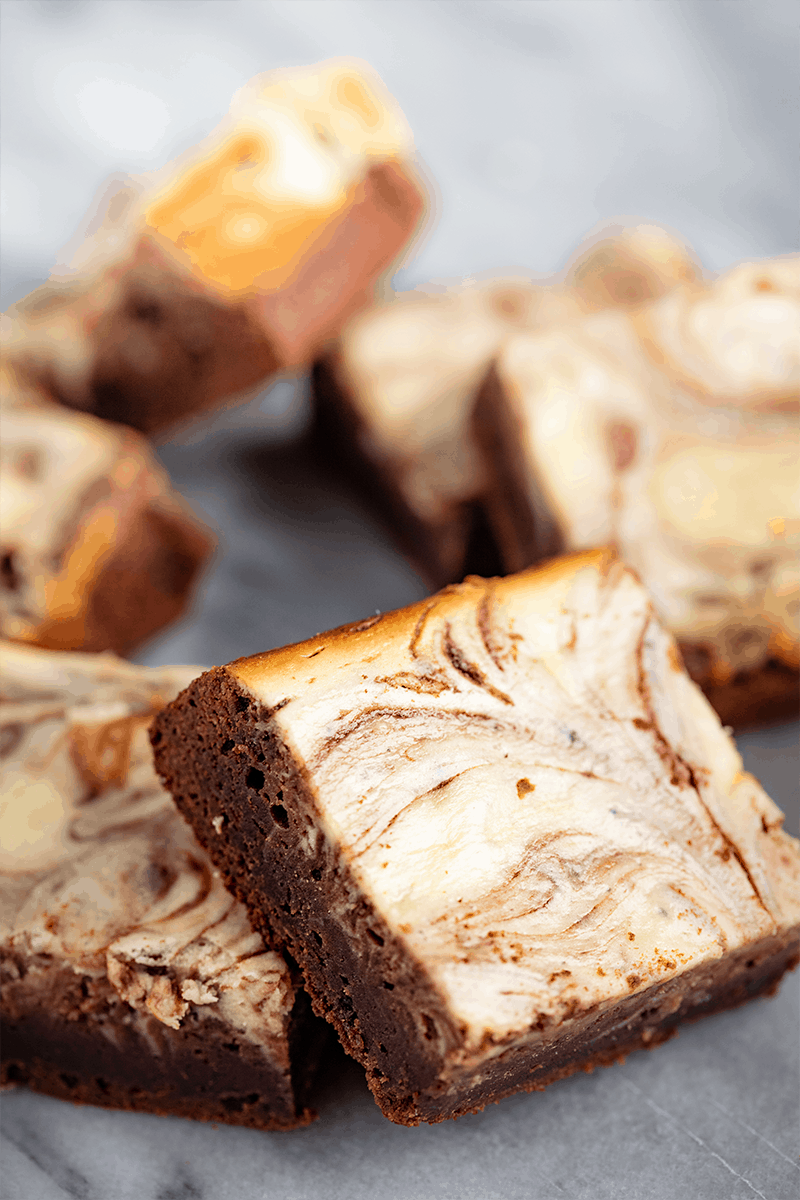 Best Cheesecake Brownies are easy enough to make and enjoy at home but pack an impressive punch at a party or casual gathering. Taking a traditional homemade brownie and adding a cheesecake topping makes these an elegant, rich upgrade and a must-try. You can leave them layered or marble them for a fancier look.
What kind of Cocoa Powder should I use?
Cocoa has become a popular cooking item and more cocoa powders are popping up in stores all the time. This is because cocoa, in and of itself, is a healthy food. Any of these options will work as long they are pure, unsweetened, cocoa powder. A dutch process cocoa powder will also work. Sweetened cocoa not only has sugar in it, but usually some flavoring and sometimes dry milk solids. This recipe calls for just the right amount of sugar—using sweetened cocoa will disrupt the flavor, texture and sweetness of these brownies.
Should I make them in advance?
Many people enjoy a warm brownie. These will serve up nicely warm, but to give the topping a chance to set, they are best made in advance enough to cool completely.
Will the cream cheese make the brownies too gooey?
Just like cheesecake, the cream cheese in this recipe will solidify when baked. However, if you like your brownies a little more cakey than fudgy, you can add an extra egg to the brownie batter.
If you like this recipe, you may also be interested in these other delicious brownie recipes: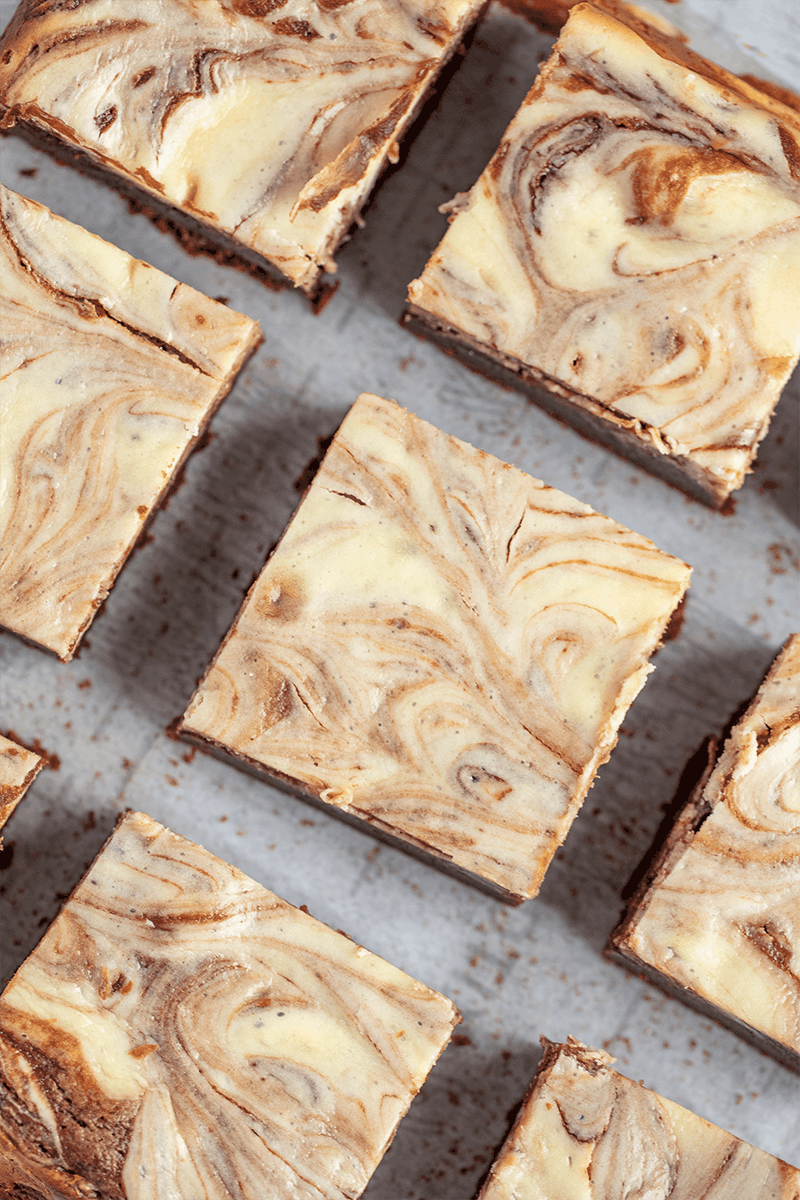 Watch the video below where Rachel will walk you through every step of this recipe. Sometimes it helps to have a visual, and we've always got you covered with our cooking show. You can find the complete collection of recipes on YouTube, Facebook Watch, or our Facebook Page, or right here on our website with their corresponding recipes.