Caramel Apple Cinnamon Rolls are soft, fluffy, and filled with gooey caramel cinnamon flavor. You're going to love this fall dessert!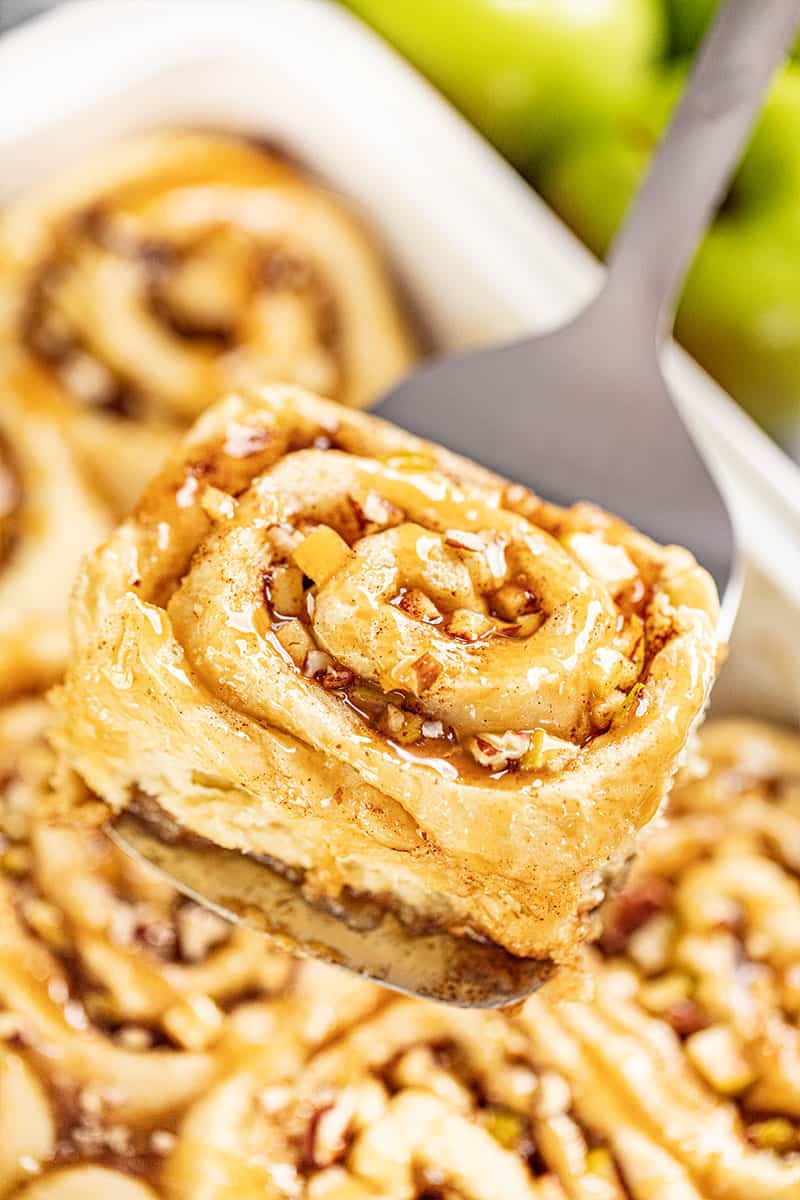 Just as Oscar Wilde said, all at once summer collapsed into fall. The mornings are getting crisp, leaves are turning to beautiful oranges and reds, and we are dreaming of warm drinks, pumpkins, and apple cinnamon everything. We love how our food changes with the seasons, and we are ready to embrace everything fall.
What could be more fall weather inspired than caramel apple cinnamon rolls? We took our best homemade cinnamon rolls ever, added a caramel apple filling and glaze, and made these unbelievably delicious. Didn't think cinnamon rolls could get any better? Think again. You're going to love them!
What are the best kinds of apples for baking?

There are hundreds of varieties of apples so it can be hard to know which to purchase. There are a number of commonly sold apples that are great for baking. Green apples like Granny Smith provide a nice tart flavor and are great for baking. Other yellow and red varieties that are good for baking include Golden Delicious, Honey Crisp, Braeburn, Jonathan, Fuji, and Pink Lady. Check the apple for freshness, it should be nice and hard. If the apple is squishy, is bruised, or discolored, you will want to discard them.

What if I don't have a stand mixer? Making your dough by hand:

You do not need to rely on a stand mixer to make cinnamon rolls. If you would like to make it by hand, simply start out by stirring with a spoon and then finish up kneading with your hands. Knead until all of the flour is incorporated and/or the dough is soft to the touch and only slightly sticky. You can even let your bread machine do the work and add all of your ingredients in set to the dough cycle. Remove once it is kneaded and continue on with the rest of the recipe.

Flour Options:

You can use either all purpose flour or bread flour. There isn't a notable difference between the two, so you can use whichever is convenient.

Dough Consistency:

The dough should be slightly sticky, but still very soft and pliable. It should just barely not stick to the bowl. It is best to go off the feel of your dough rather than following the recipe exactly when it comes to adding your flour.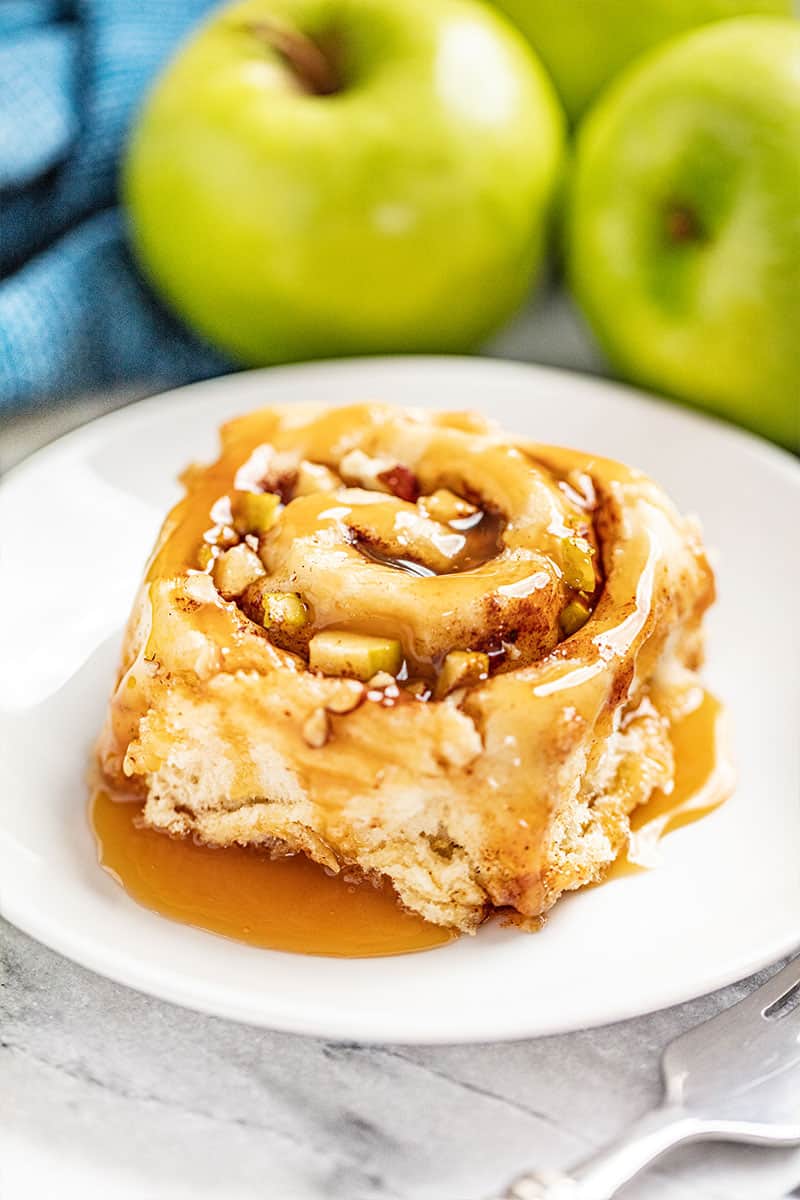 If you like this recipe, you may be interested in these other delicious sweet roll recipes: