Cinnamon Roll Cupcakes are a fun new way to serve up single sized individual portions. These are just way too much fun!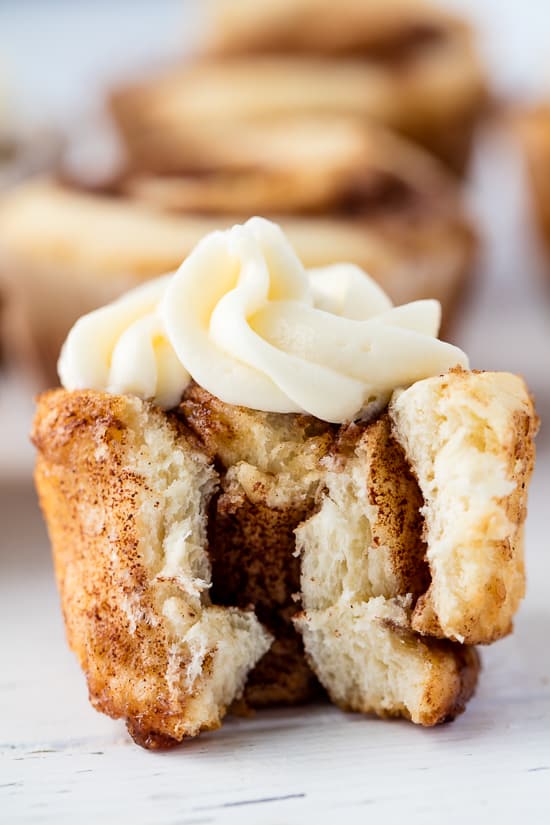 I know how much you guys love my famous Cinnamon Rolls. They really are the best and there are hundreds of rave reviews. I've taken that same recipe and turned it into something fun and new. Because who doesn't love a cute little cupcake?
This recipe makes 18 cute little cinnamon roll cupcakes in a standard sized muffin tin. You'd have to make significant adjustments to how you shape your rolls in order to accommodate a mini muffin tin, and it's not something I recommend.
This recipe is great for a brunch or party. It adds a fun, whimsical twist to your standard cinnamon roll. Feel free to frost them however you'd like. You can use a butter knife for a rustic feel, or transfer your frosting to a piping bag to create designs and swirls.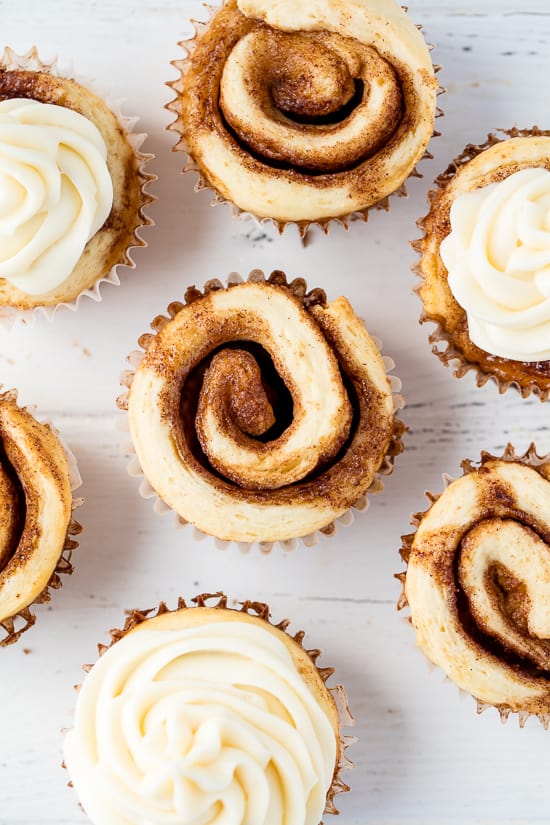 PRO TIP: Use silicone muffin liners for this recipe for the easiest removal. If you don't have silicone liners, you can spray your cups with a little nonstick cooking spray. Either way, remove the cupcakes from the muffin tin immediately after removing from the oven otherwise your wrapper may absorb more of the caramelized, buttery sugar and get a bit sticky.
It's important to follow the instructions on this recipe for the width and length of the cinnamon roll dough, otherwise your little cupcakes may not fit into their liners. If this happens, you can always unroll your slice a little bit and trim off some of the excess and re-roll.
Watch the video below where I walk you through every step of this recipe. Sometimes it helps to have a visual, especially with a recipe like this. I've got you covered in my very own cooking show so give it a watch. You can see all of the episodes over on YouTube, or in with each of their respective recipes here on my website.