Best Homemade Orange Rolls are sticky, lush, and doughy. They're easy to make , fluffy and frosted in a delicious orange cream cheese glaze.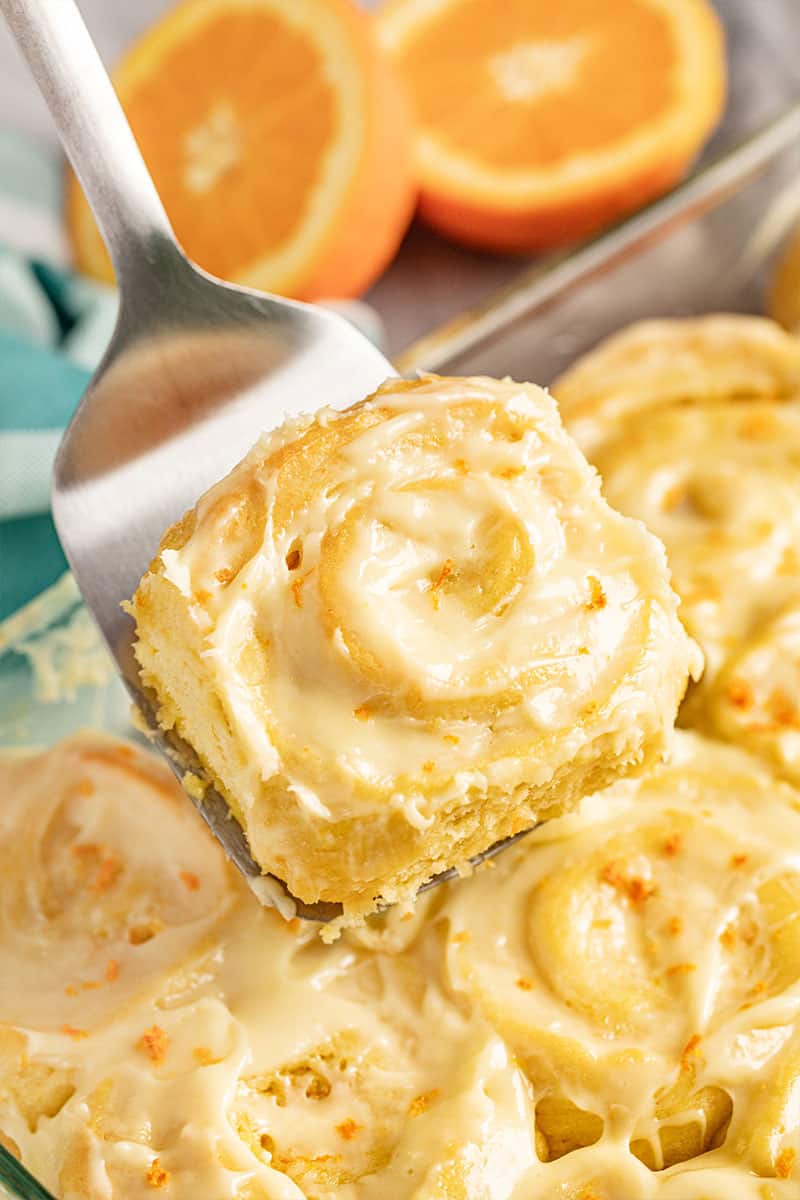 Homemade orange sweet rolls are so tasty. A traditional cinnamon roll shakes hands with tangy citrus in this easy to make recipe. The dough is made with added orange juice, the filling uses orange zest, and the frosting is made with orange juice and extract, so the whole roll is infused with lovely, tangy orange flavor. These rolls turn out doughy, soft and fluffy—bursting with flavor and covered in a delicious orange glaze to die for. These will quickly become a favorite and will ruin you for store bought rolls.
FREQUENTLY ASKED QUESTIONS
What if I don't have a stand mixer? You can knead the dough by hand! Start out by stirring with a spoon until you can't do it anymore. Then knead by hand. Just keep on kneading until all the flour is incorporated and/or the dough is soft to the touch and only slightly sticky. It's a bit of a workout, but it's worth it!
How soft should the butter be? The butter should be room temperature and smoosh easily to the touch. If you soften the butter in a microwave, be sure to work in small increments of time so you don't get any melted pools of butter.
What temperature should the milk be? The milk should be warm to the touch (between 100 and 110 degrees). You can use 1% up to whole milk. I'll never recommend using skim milk for anything.
Can the salt be reduce for a low sodium diet? Reducing the salt will not affect the rising. The only thing it will impact is flavor. You can also swap out the salted butter for unsalted to reduce the sodium content even more.
Are orange rolls vegetarian? Yes, these rolls are vegetarian but they aren't vegan.
Can I make these in advance? Yes. These orange rolls can easily be made ahead. For best results, choose one of the following two methods:

OVERNIGHT INSTRUCTIONS: After you've rolled and cut your cinnamon rolls and placed them into your lightly greased baking pan, cover with plastic wrap and place in your refrigerator. The next day, remove them from the fridge and allow them to come to room temperature (about 45 minutes to an hour depending on the temperature of your house) before baking.
FREEZER INSTRUCTIONS: Roll and cut your cinnamon rolls and place several inches apart on a baking sheet to freeze rolls individually. Once frozen, transfer to a resealable plastic freezer bag. When ready to bake, place in a lightly greased baking dish and allow to come to room temperature before baking.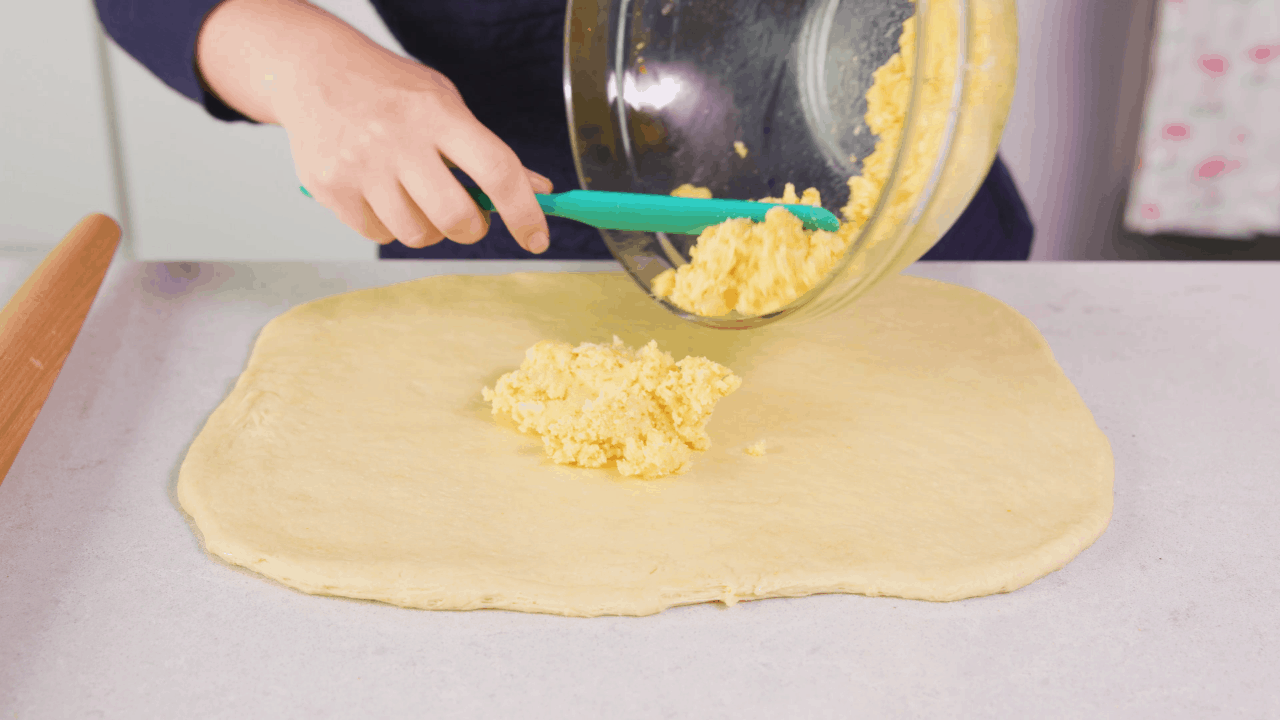 Gluten Free Orange Roll Instructions
This recipe can be made gluten free by using a gluten free flour blend that is meant to be a directed substitute for all-purpose flour. "Cup for Cup" is an example of flour blend that will work. Results may vary based upon the blend you choose to use.
PRO TIP: The amount of flour you use when making bread doughs can vary so it is best to go by how the dough feels. The dough should be slightly sticky, but still very soft and pliable. It should just barely not be sticking to the bowl. If you add too much flour and the dough stiffens, your rolls will also get a little stiff. You can feel a soft roll just by touching the dough. Start with less flour, as you can always add more as necessary.
If you love sticky breakfast rolls, you will love these other recipes too:
Watch the video below where Rachel will walk you through every step of this recipe. Sometimes it helps to have a visual, and we've always got you covered with our cooking show. You can find the complete collection of recipes on YouTube, Facebook Watch, or our Facebook Page, or right here on our website with their corresponding recipes.