Maple Pecan Sticky Buns are soft and sweet with a crunchy, spicy, ooey gooey topping. Your family will fall in love with this favorite breakfast pastry!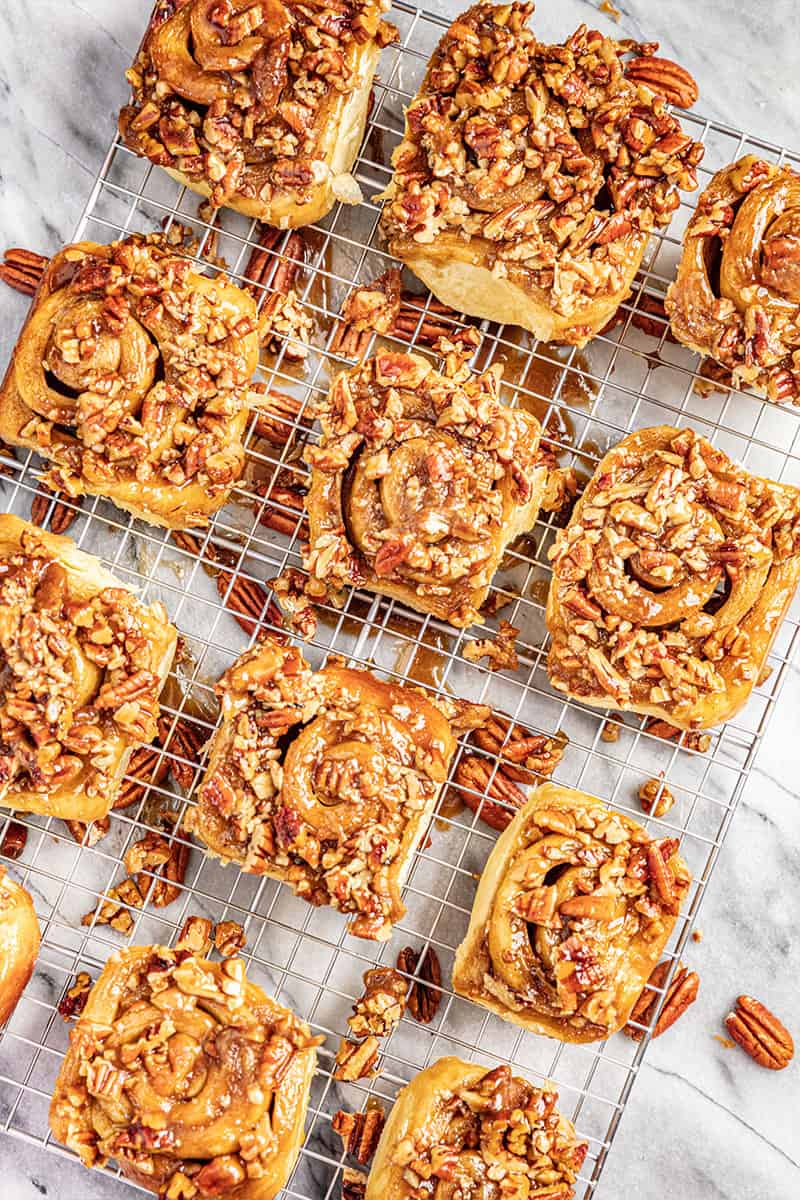 Hello fall! We're welcoming you with open arms, as long as you bring these maple pecan sticky buns that is. The start of September signifies all things pumpkin and maple. There are sooo many reasons we love these Maple Pecan Sticky Buns, we're sure you will love them too!     
You might think this is all about the gooey toppings, but the dough for this recipe takes it home for us. We haven't had a sweet roll dough so soft and buttery in a long time. They're slightly sweet, but not too sweet so the toppings really shine.      
Water Temp for Yeast:

Use a thermometer if you have one, and try to get your milk as close to 95°F as you can. Put the milk in the microwave for 20-25 seconds. If the yeast doesn't dissolve and foam after it sits in the milk for 10 minutes try it again!

Tips for Rising:

Let the dough rise in a warm place. We like to preheat the oven to 200°F then turn it off so it's slightly warm in there. Once it's off, place the dough in and cover it with a paper towel to rise.

Freezer Instructions:

After baking, cover the maple pecan sticky buns in an air tight container and throw it in the freezer. Allow them to thaw for an hour on the counter at room temperature then put them back in the oven to get nice and warm.
If you like this recipe, you may be interested in these other delicious pastry recipes: