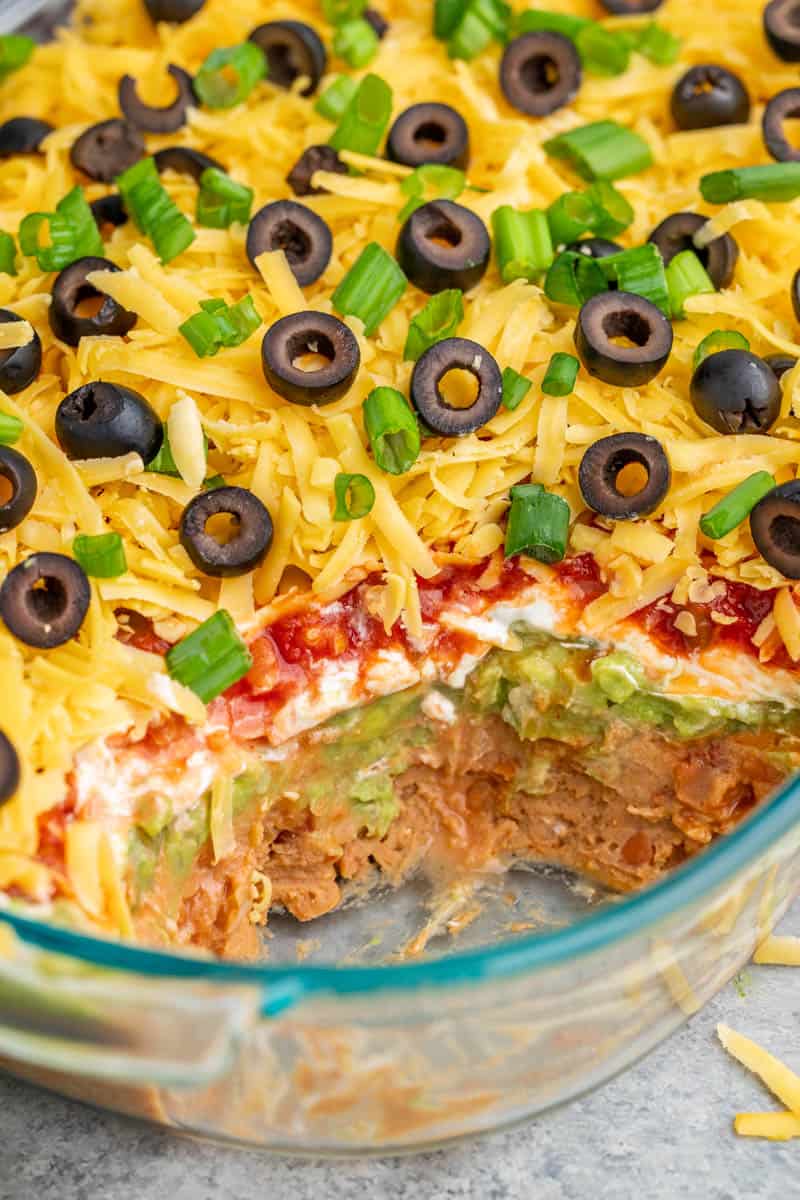 Dive into layers of scrumptious goodness with our Ultimate 7 Layer Dip! This mouthwatering appetizer will become your go-to recipe for every party or event.
7 Layer dip doesn't ask you to choose, you get to have it all in every bite! We know full well the dilemma with too many dip options. When they all look so good, which do you choose? We decided long ago to solve that problem and simply always bring 7 layer dip to whatever party or get-together we're attending. Not only do we ensure our favorite appetizer is always around, but everyone else loves it too! Just make sure you don't leave this dip alone for too long, because it is sure to be gone by the time you return!
Optional Add-Ins
We love 7 layer dip as is, but you can add even more to it! Chopped cilantro, green chiles, and jalapeños are all great additions.
Frequently Asked Questions
Can I use a taco seasoning packet instead of individual spices?
Yes! Rather than using the spices called for, you can save some time and simply use 1 taco seasoning packet.
Can I make this dairy free?
You can make 7 layer dip completely dairy-free by substituting with your favorite plant-based sour cream and shredded cheese.
What kind of guacamole should I use?
Your favorite! Really, you can use any type of guacamole that you like, including homemade or store-bought.
Can I make this dip mild?
You can completely customize the heat by either omitting the cayenne pepper for no heat, keeping the cayenne at the amount called for to make a slightly spicy dip, or add even more for a good kick! You can even add jalapeños for an extra kick!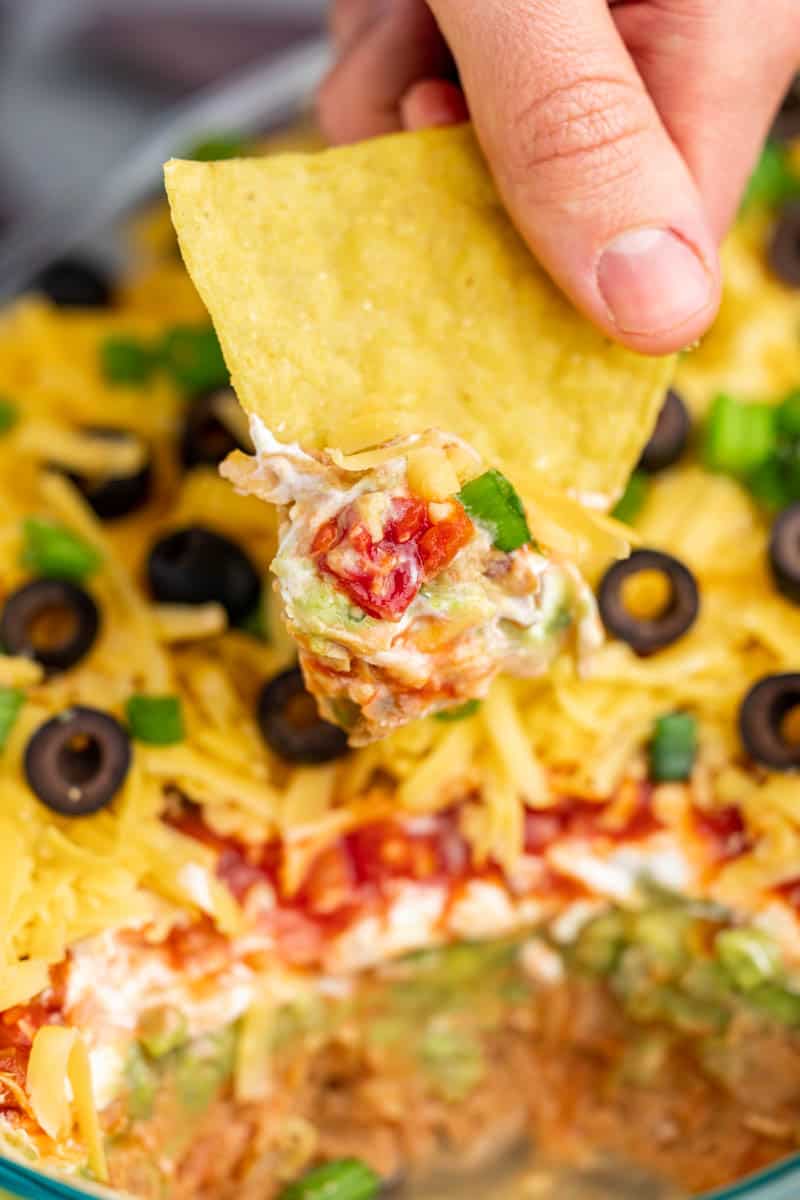 Serving Suggestions
Serve your 7 Layer Dip with a variety of dipping options, such as:
Tortilla chips
Pita chips
Crackers
Carrot sticks
Celery
Bell pepper strips
Storage Instructions
Store any leftovers in an airtight container in the fridge for up to 5 days. Please keep in mind that the guacamole will brown over time due to oxidation.
Related Recipes
If you like this recipe, you may be interested in these other delicious appetizer recipes: