Creamy French Onion Dip is a classic party appetizer, traditionally served with crinkle cut potato chips. It is addictingly delicious, and only takes 10 minutes to prepare!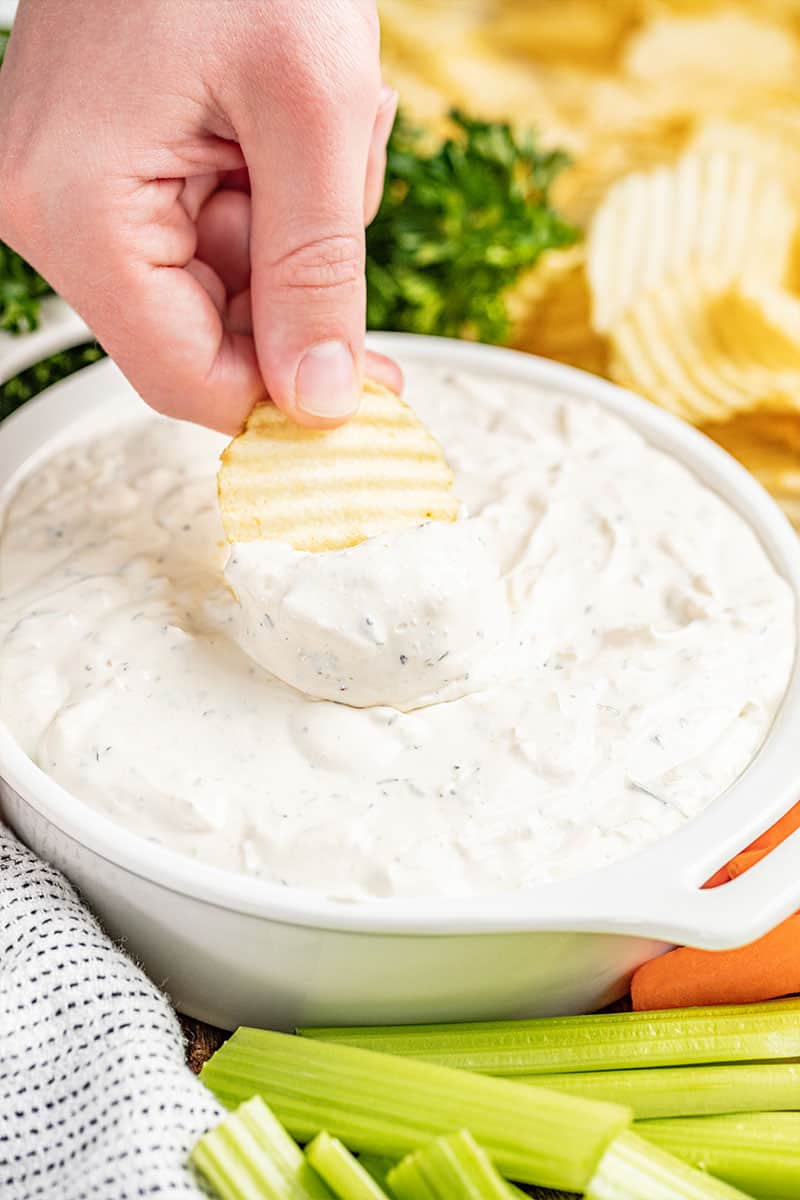 This recipe is about to blow your mind. You have probably had french onion dip dozens of times over the years at potlucks, family gatherings, and parties. It is typically served with cubes of sourdough bread, potato chips, and fresh veggies to dip, and we could just never get enough of it. Who knew it would be so easy to make, and that homemade would taste even better than store bought?!
Onions in French Onion Dip:
If you don't want to take the time to mince an onion, you're not alone! You can swap out with 1 tablespoon of dried chopped onion, or 1/2 tablespoon of onion powder.
Beef Bouillon Substitute:
Using the beef bouillon is a way to add a depth of flavor unlike any other dip, and we highly recommend including it!
If you don't want to use beef bouillon, substitute with 1 teaspoon salt and an extra splash of Worcestershire sauce.
Mayonnaise Substitute:
We know not everyone is a fan of mayonnaise. If you like, you can substitute the mayo with greek yogurt.
Storage Instructions:
Store any leftovers in an airtight container in the fridge for up to 5 days.
If you like this recipe, you may be interested in these other delicious appetizer recipes: