White chocolate macadamia nut cookies are full of flavor, texture, and have the perfect chew. Chunky, buttery, and full of tender nuts and white chocolate, this classic cookie recipe is one of our absolute favorites!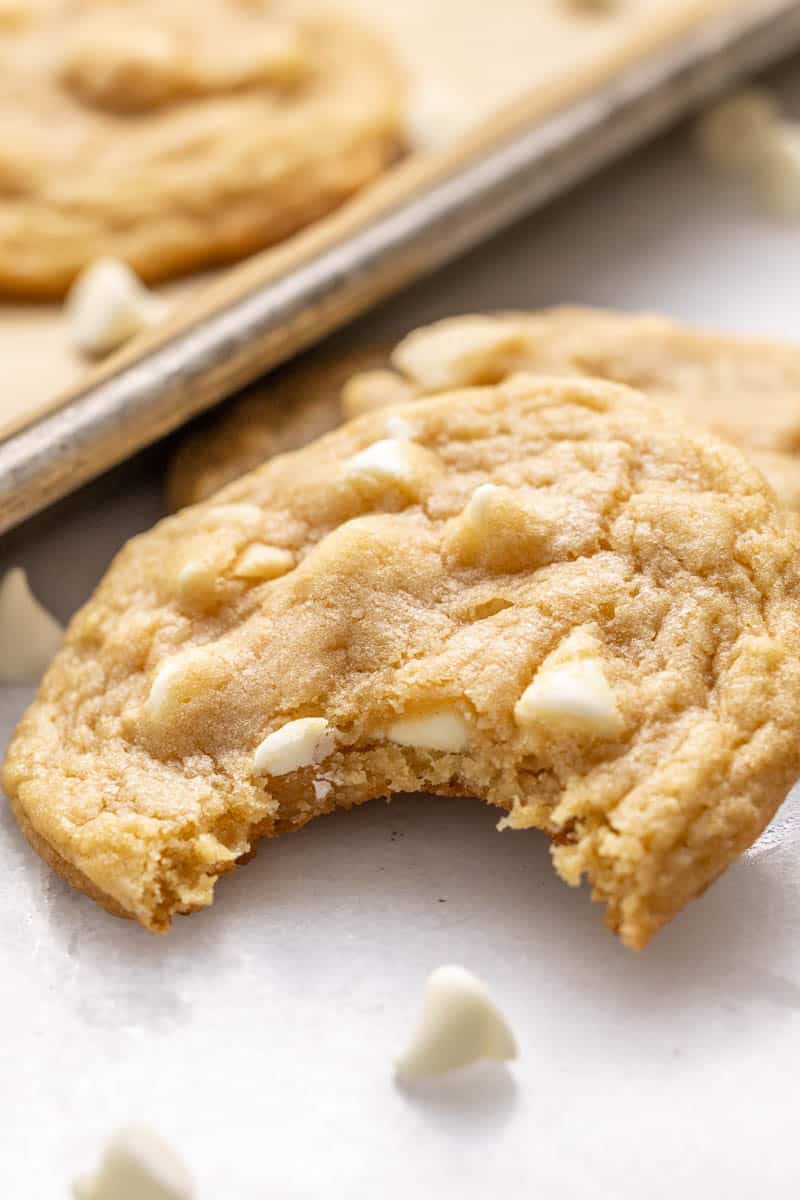 If you've got a thing for cookies but want to bake something beyond classic chocolate chip – have we got the perfect recipe for you! Sweet and creamy white chocolate paired with tender, rich, and buttery macadamia nuts come together to form white chocolate chip macadamia nut cookies. Featuring both white and brown sugar — and vanilla — they are so warm and comforting. We often make them for the holidays — white chocolate just screams winter. That said, you can feel free to serve them any time of year. Dinner parties, birthdays, and really any celebration is made all the more special when there are homemade cookies!
Chopped Macadamia Nuts:
You can either buy macadamia nuts pre-chopped, or you can chop them yourself. We prefer a quick rough chop so that there are plenty of large chunks in the cookies.
Should I Toast Macadamia Nuts?
You don't have to. But, toasting the nuts before adding them to your white chocolate macadamia nut cookies recipe will bring out more of their nutty and warm flavor! It's an extra step, of course, but if you have a few minutes to spare you may want to try it!
Macadamia Nut Substitutes:
If you have an allergy or generally just don't love macadamia nuts, you can use a different type of nut, like cashews, pecans, or pistachios. That said, these variations will give a different overall flavor to the cookies.
Equipment Options for White Chocolate Macadamia Nut Cookies:
One of the first steps to these cookies is to cream the butter and sugar together. You have a choice of equipment options to do so — we swear by our stand mixer, but if you don't have one, you can use a hand mixer instead. You want the cookie dough to be as smooth as possible, and it's difficult to get that consistency with a wooden spoon.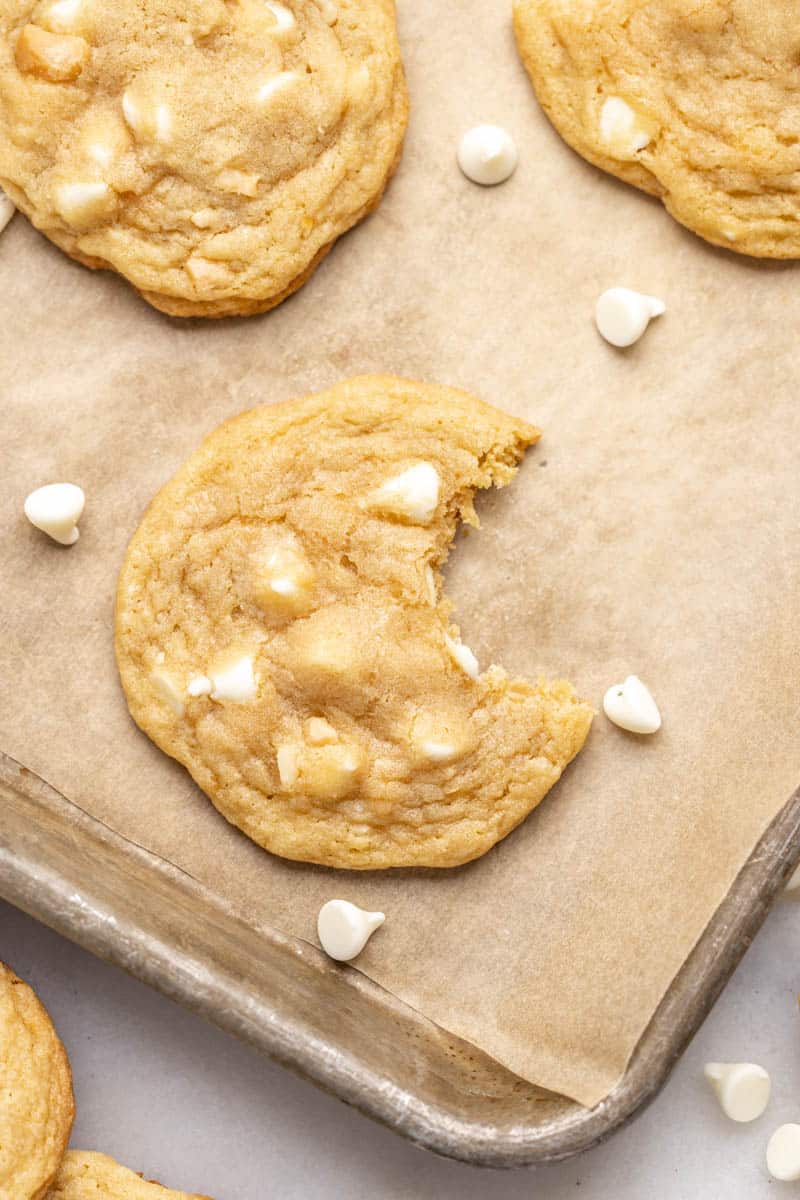 Freezer Instructions:
If you want to make a double batch of white chocolate chip macadamia nut cookies, the cookie dough can easily be frozen! We recommend that you form the dough into balls, then place them on a baking sheet to freeze for the best results. Once they are frozen, transfer the cookie dough balls to an airtight freezer-safe bag and place them in the freezer, where they will keep for up to 3 months. When you're ready to bake, place the cookie dough balls onto a prepared baking sheet and allow them to thaw a little while your oven preheats to 350 degrees F. Then, bake for 12-15 minutes!
Storage Instructions:
Store your white chocolate macadamia nut cookies in an airtight container at room temperature. They will keep for up to 5 days.
If you like this recipe, you may be interested in these other delicious cookie recipes: