Bakery Style Cookies are so soft, thick, and full of delicious cookie goodness. This base recipe will have you creating a huge variety of flavors so you can have amazing cookies in the comfort of your home in less time than it would take to drive to a bakery!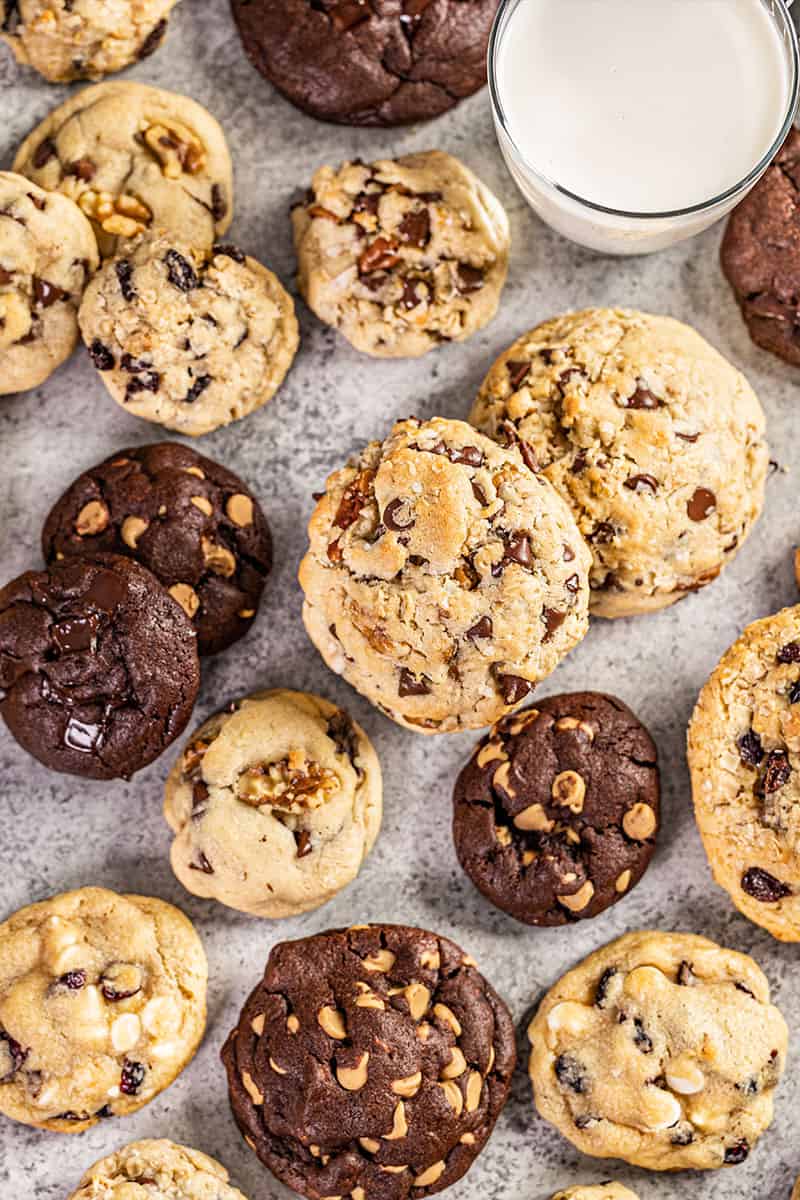 We have a bit of a love affair going on with bakery style cookies. Cookie Shops have popped up all around the midwest, and we can't seem to keep away! These cookies are so large, indulgent, and incredibly sweet. Perhaps stopping in to pick up cookies every week is a bit excessive, but you won't convince us of that. Well, until we see the cost. How are cookies this expensive? It's just flour, butter, and sugar — right? Well, sort of. We are happy to report that we love homemade bakery style cookies just as much as the real thing! Go ahead and pocket that money you would have spent on a four dollar cookie, and enjoy this homemade version with us!
Is cake flour necessary in Bakery Style Cookies?
Be sure to use the combination of cake flour and all-purpose flour listed in the recipe. Cake flour is more finely milled and has cornstarch cut in which gives this cookie great texture.
Stand Mixer: Optional?
If you do not own a stand mixer, you will need to use a hand mixer for this recipe. Whichever you use, make sure to not over-mix the dough.
Lining the Cookie Sheet:
Bake these cookies on a baking sheet lined with parchment paper or a silicone baking mat. Lightly greasing a pan will give these cookies an unpleasant greasy bottom.
Can I make these into chocolate cookies:
You absolutely can! For a chocolate cookie base, reduce flour to 1 1/2 cups and add in 1/2 cup unsweetened cocoa powder.
Chocolate Chip Cookies:
For a plain chocolate chip cookie, simply add in 3 cups of semi-sweet or milk chocolate chips for your add-in.
Extra Tall Cookies:
If you want these cookies to be extra thick and tall, refrigerate or freeze the dough immediately after shaping into balls. This will help slow the spreading that occurs when baking. Baking straight from the freezer will produce the tallest cookie.
Can I make these into smaller cookies?
If you do not want such large cookies, you can instead make them into 24 smaller cookies. Adjust the recipe by baking at 400 degrees for about 8 minutes.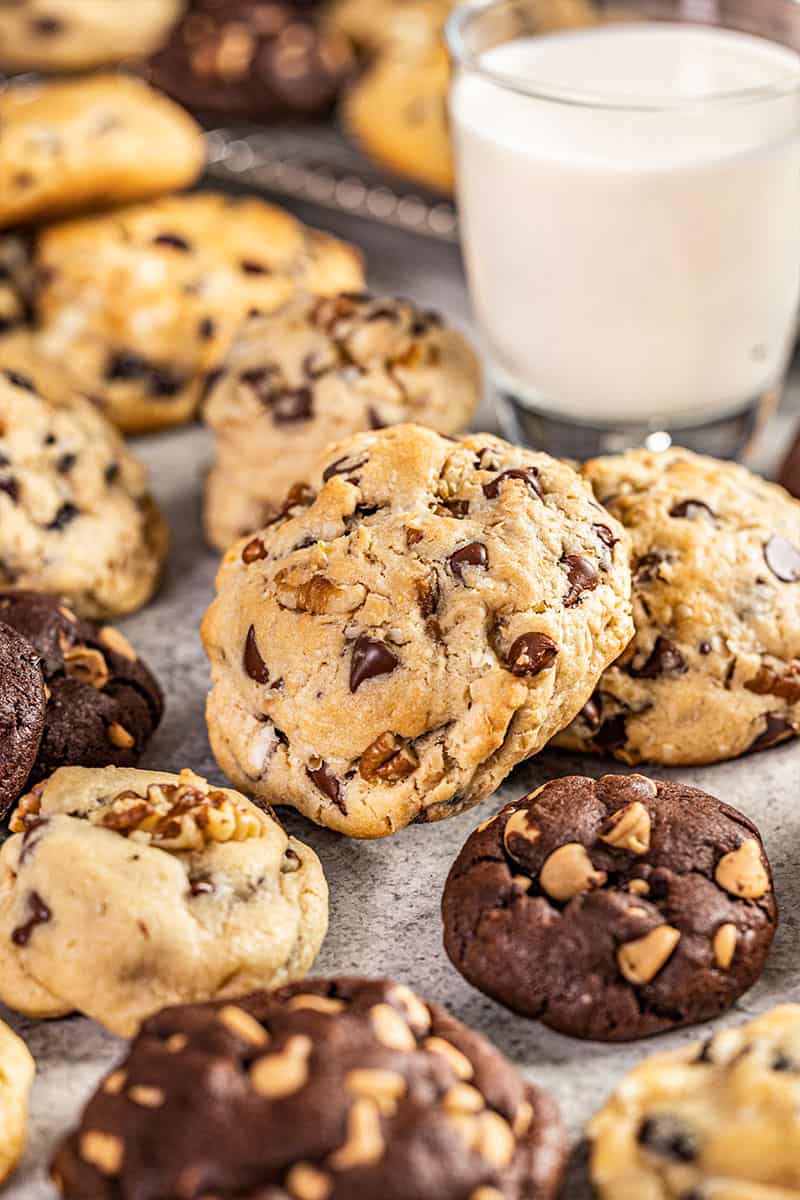 Storage and Reheating Instructions:
Store any leftover cookies in an airtight container at room temperature. Warm gooey cookies are a must. If you do not eat all these cookies in your first sitting, you can put them in the microwave in 15-second intervals until warm.
If you like this recipe, you may be interested in these other delicious cookie recipes:
Watch the video below where Rachel will walk you through every step of this recipe. Sometimes it helps to have a visual, and we've always got you covered with our cooking show. You can find the complete collection of recipes on YouTube, Facebook Watch, or our Facebook Page, or right here on our website with their corresponding recipes.