Elevate your potato game with this indulgent Twice Baked Potato Casserole. This dish is made with boiled potatoes, sour cream, cheese, bacon, and spices that are mashed together and baked until golden and bubbly. Whether you're looking for a comforting weeknight dinner or a festive holiday dish, this casserole is sure to please.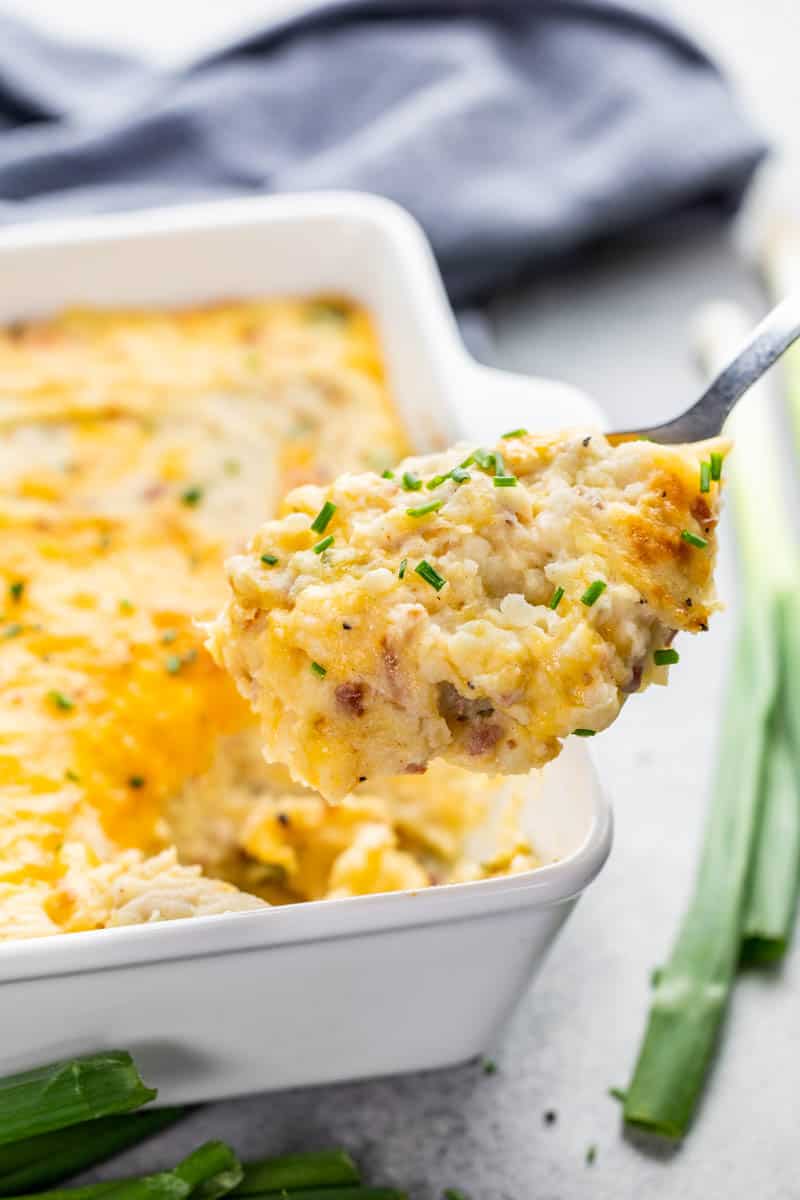 Twice Baked Potato Casserole is a rich, creamy and delicious dish that will tantalize your taste buds and warm your soul. This comforting casserole is the perfect blend of tender boiled potatoes, gooey melted cheese, crispy bacon, tangy sour cream and spices that come together to create a flavor explosion. Whether you're a fan of potatoes or not, this dish is guaranteed to convert you. What's not to love about creamy potatoes, melted cheese, and crispy bacon all baked to perfection? This dish is sure to become a family favorite, perfect for a cozy weeknight dinner or a special occasion. So, whether you're a seasoned cook or just starting out in the kitchen, this recipe is perfect for you! So, let's get started on this delicious journey and make the best Twice Baked Potato Casserole ever.
Variations & Substitutions
Baked Potatoes: Instead of boiling potatoes, you can use a baked potato that you peel off the skins. Using leftover baked potatoes is a great way to repurpose them and save time.
Green Onions: If green onions are not your thing, you could use chives as a substitute. Chives have a similar flavor profile and will work just as well.
Sour Cream: If you're looking for a lighter option, you could use 8 ounces of cream cheese and 1 cup of milk instead of 2 cups of sour cream. This substitution will create a creamy and lighter casserole that's still packed with flavor.
Cheese: For the best flavor, it's recommended to use sharp cheddar cheese, but you can always experiment with your favorite cheese to create a unique flavor profile. The options are endless!
Tips & Tricks
To ensure that your potatoes are tender and easy to mash, make sure to simmer them in the chicken broth for 15-20 minutes.
For the best flavor and texture, we recommend using russet potatoes.
To make the casserole creamier, try using cream cheese and milk instead of sour cream.
Make sure to let the casserole cool for 5 minutes before serving to allow the flavors to settle.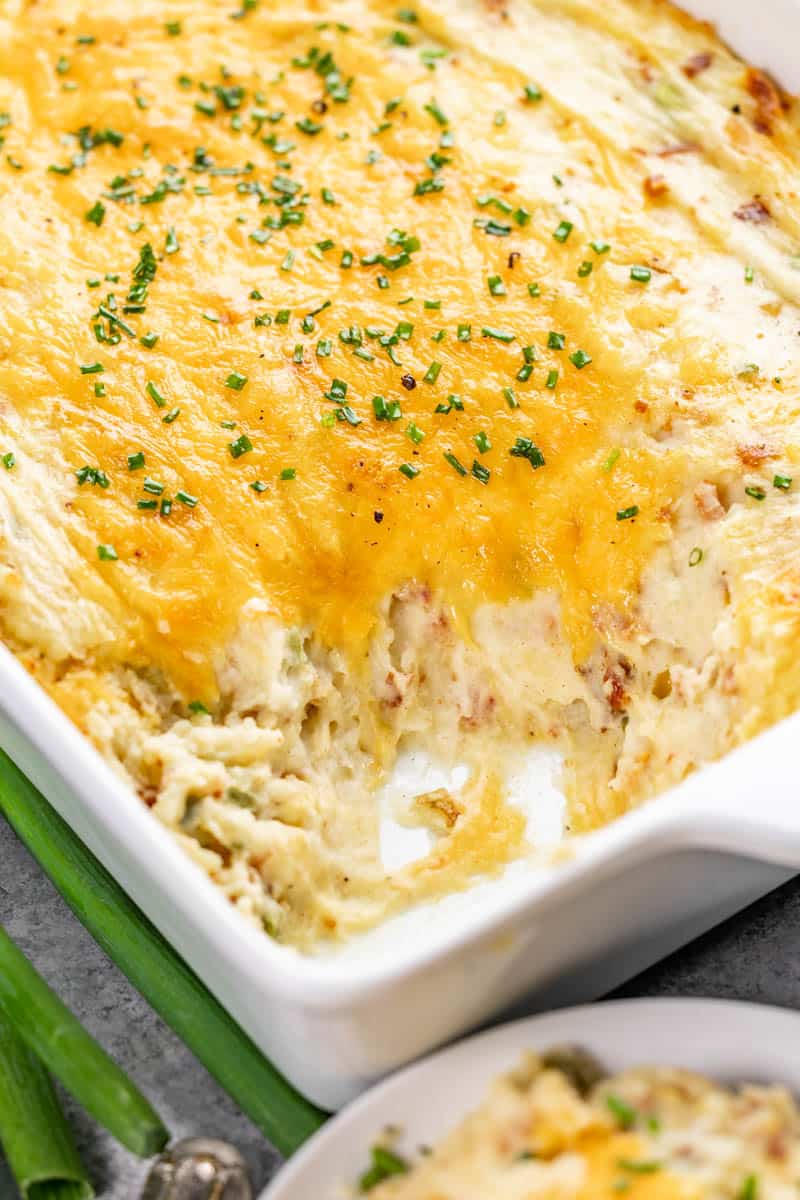 Storage & Reheating Instructions
The casserole can be stored in an airtight container in the refrigerator for up to 4 days. To reheat, simply place the casserole in the oven at 375°F for 15-20 minutes, or until heated through. You can also reheat in the microwave in 30-second intervals, stirring between each interval, until heated through.
If you like this recipe, you may be interested in these other delicious casserole recipes: