This Sweet Potato Pie became internet famous because someone loved the recipe so much, he had it inked into his arm forever. Must be pretty good, right?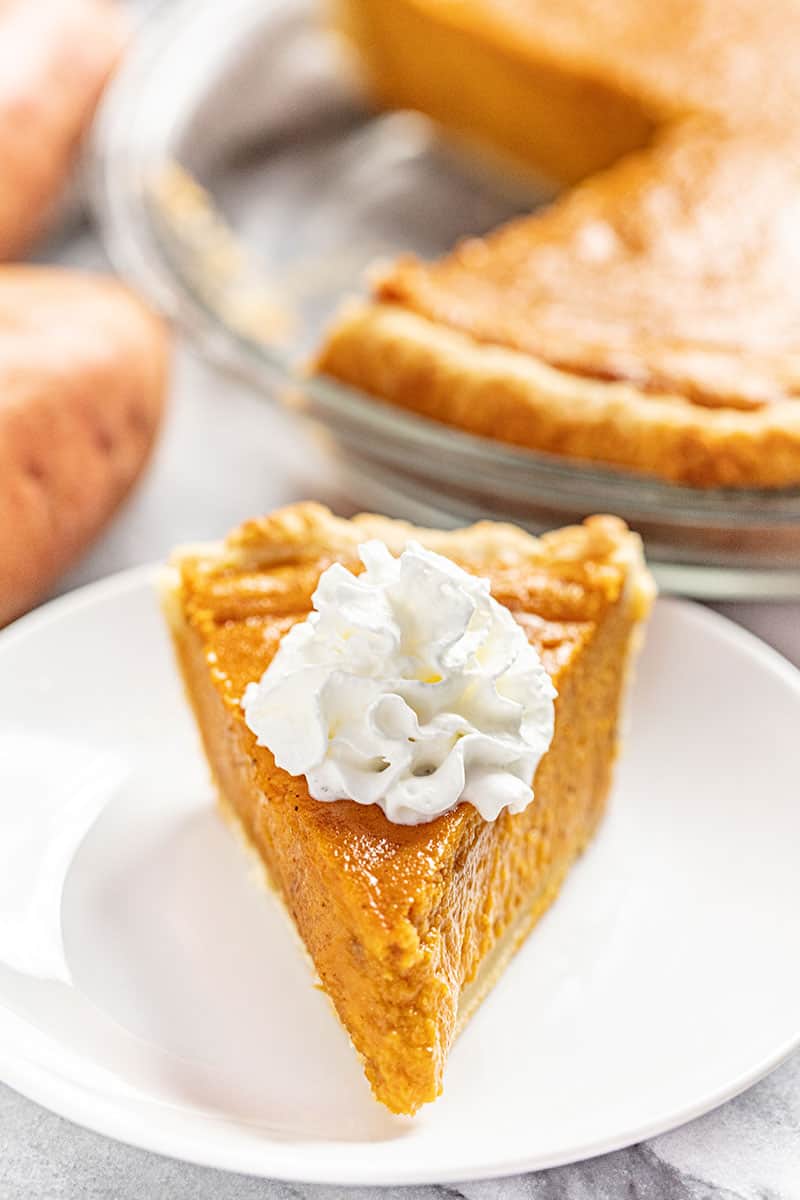 We found this recipe on Reddit through a photo of an arm tattooed with a list of ingredients. The source may even be from Twitter, but we aren't sure as versions of the photo have circulated all over the internet. It sounds likely that the tattoo was in homage to someone's mother's recipe. We figured that it must be pretty good if someone went to such extremes to preserve it. So we gave it a try, and it was pretty darn yummy. There were no instructions, so we started with trying to figure out how it was intended to be made. Here you will find the full recipe and a video that gives you step by step instructions.
This recipe calls for 4 medium sweet potatoes, peeled and mashed, to be mixed in with pretty standard ingredients for a pumpkin pie, including: eggs, butter, brown sugar, evaporated milk and the aromatic spices we love so much in the fall. These are creamed together and poured into a prepared, deep-dish pie shell.
Sweet potato pie is rooted in African American history. It was developed by African slaves in the Southern United States. It has since evolved to be a deeply cultural recipe that connects people with their history and home. You can read more about that history HERE. It's no wonder someone would tattoo the recipe on their arm, particularly in homage to their roots.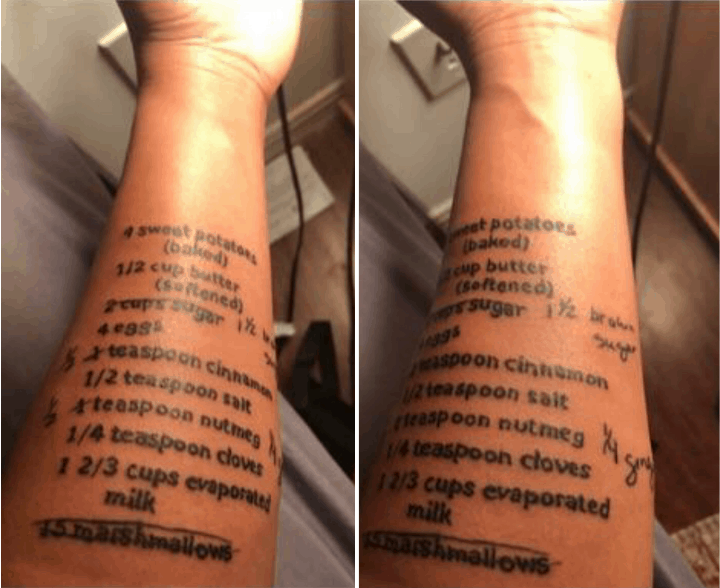 How did the tattoo recipe turn out?

It was really tasty…tattoo worthy? You'll have to decide for yourself, and let us know in the comments.

Does this make 2 pies or one?

This recipe ended up being perfect for a deep-dish pie. It made too much filling for just one pie and too little for two.

How do I prepare sweet potatoes to be mashed?

Peel the sweet potatoes like you would a potato. Cut the sweet potatoes into one-inch cubes. Fill a large pot with water. Bring to a boil. Add cubed sweet potatoes. Return to a boil and reduce heat to low. Simmer sweet potatoes until tender (15-20 minutes). Drain.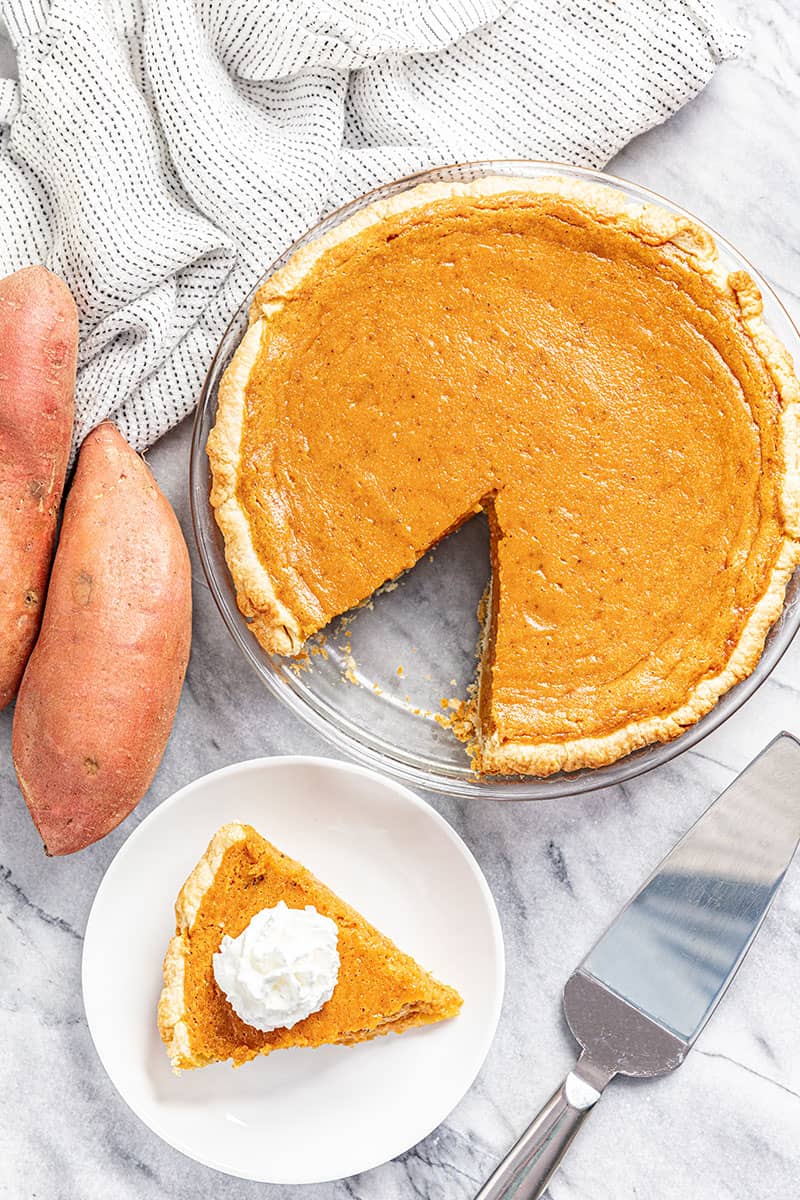 'Tis the season for pies and foods of feasts. If you're looking for other pies and dishes for your Thanksgiving meal, here are some amazing recipes you might like:
Watch the video below where Rachel will walk you through every step of this recipe. Sometimes it helps to have a visual, and we've always got you covered with our cooking show. You can find the complete collection of recipes on YouTube, Facebook Watch, or our Facebook Page, or right here on our website with their corresponding recipes.