The perfect peach pie is within your grasp. A vibrant, sweet peach filling surrounded by a perfect fail-proof crust. It really is the perfect peach pie!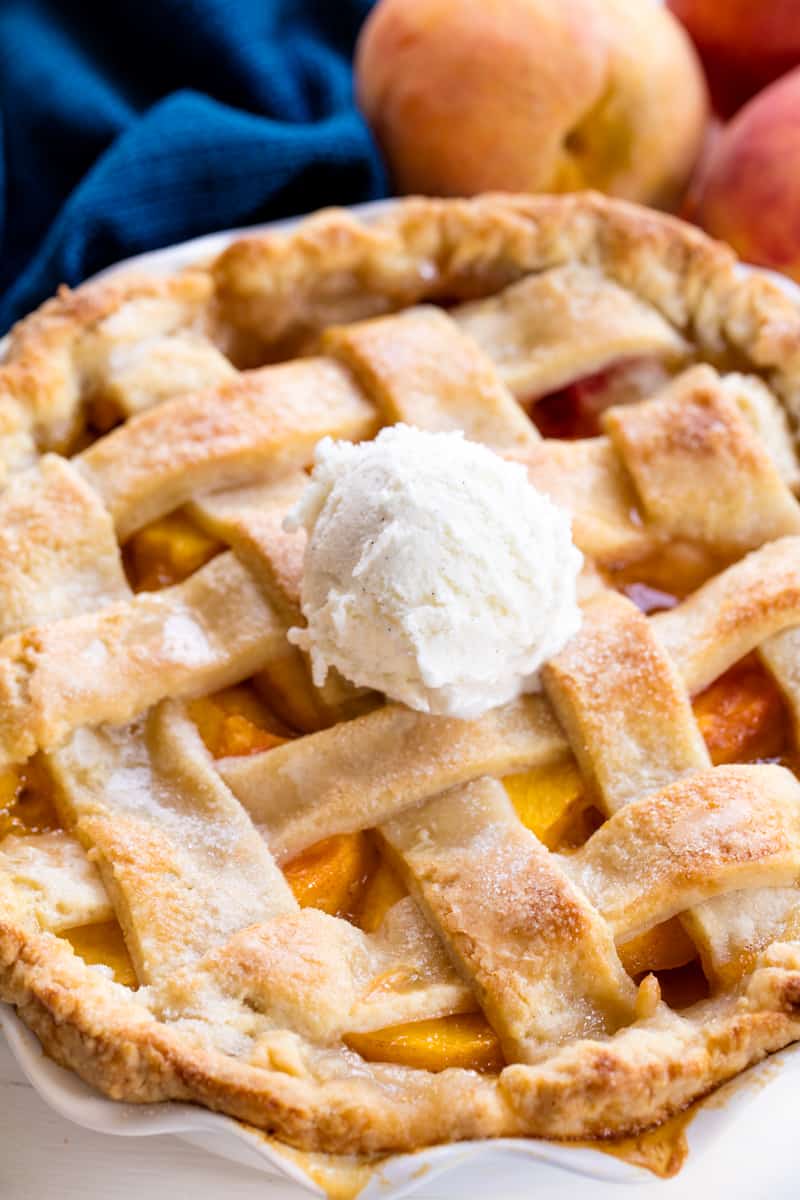 When should you use a lattice top for pie?

It isn't just pretty people! It's functional.  Lattice pie crusts should be used for any pie that contains a lot of liquid. A lattice top allows for evaporation to occur so those liquids aren't just trapped inside your pie. Peaches have A LOT of liquid in them so a lattice top is important. It requires some extra steps, but it is vital for a perfectly peachy pie.

Can I use canned peaches to make peach pie?

Fresh peaches are preferred for making the perfect peach pie, but peach season can be rather short depending on where you live. For the rest of the year, it's perfectly acceptable to use canned peaches. Be sure to buy peaches that are canned in water, not a syrup and drain well before using in a recipe.

Should I blanch peaches before peeling?

Peaches can be blanched to help in the peeling process, but it is not necessary. Fresh, ripe peaches should peel quite easily on their own. If you are using imported, or peaches that are not quite ripe, it may be helpful to blanch your peaches in boiling water for 60 seconds to help the peeling process along. Or, just simply use a vegetable peeler and peel away.
How much does a peach weigh? How many peaches will I need?

A medium-sized peach weighs about 5.5 ounces. You will need between 8 and 9 medium-sized peaches to make a peach pie.
What kind of peaches should I use to make peach pie?

You can purchase white flesh peaches or yellow flesh peaches to make a peach pie. Either will work, but yellow flesh peaches are more traditional. Be sure to pick peaches that are ripe. How do you know if a peach is ripe? When gently pressed, the peach should give slightly.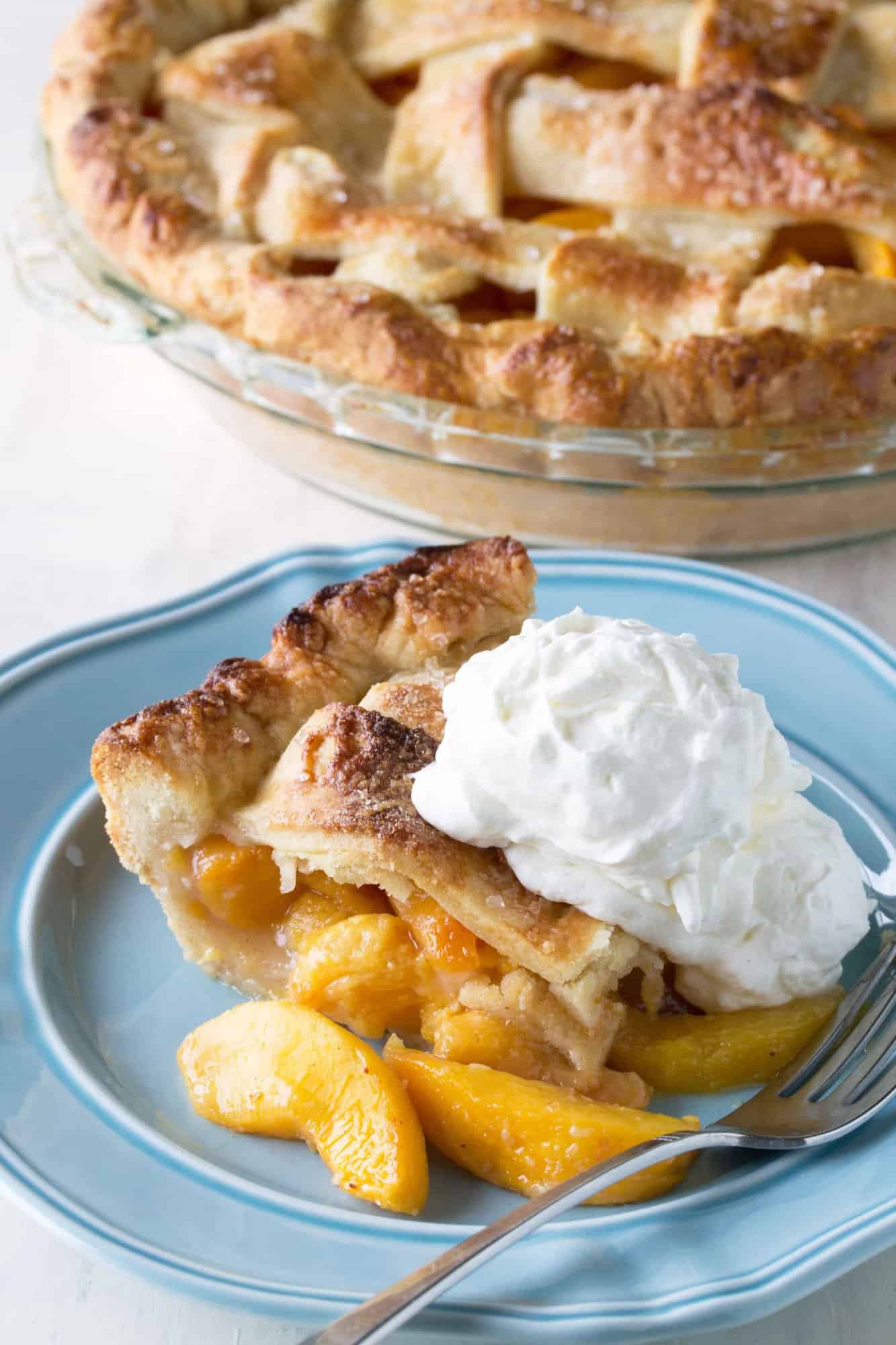 Watch the video below where Rachel will walk you through every step of this recipe. Sometimes it helps to have a visual, and we've always got you covered with our cooking show. You can find the complete collection of recipes on YouTube, Facebook Watch, or our Facebook Page, or right here on our website with their corresponding recipes.