The Perfect Blueberry Pie recipe uses a homemade pie crust and fresh blueberries. You'll love this classic pie recipe!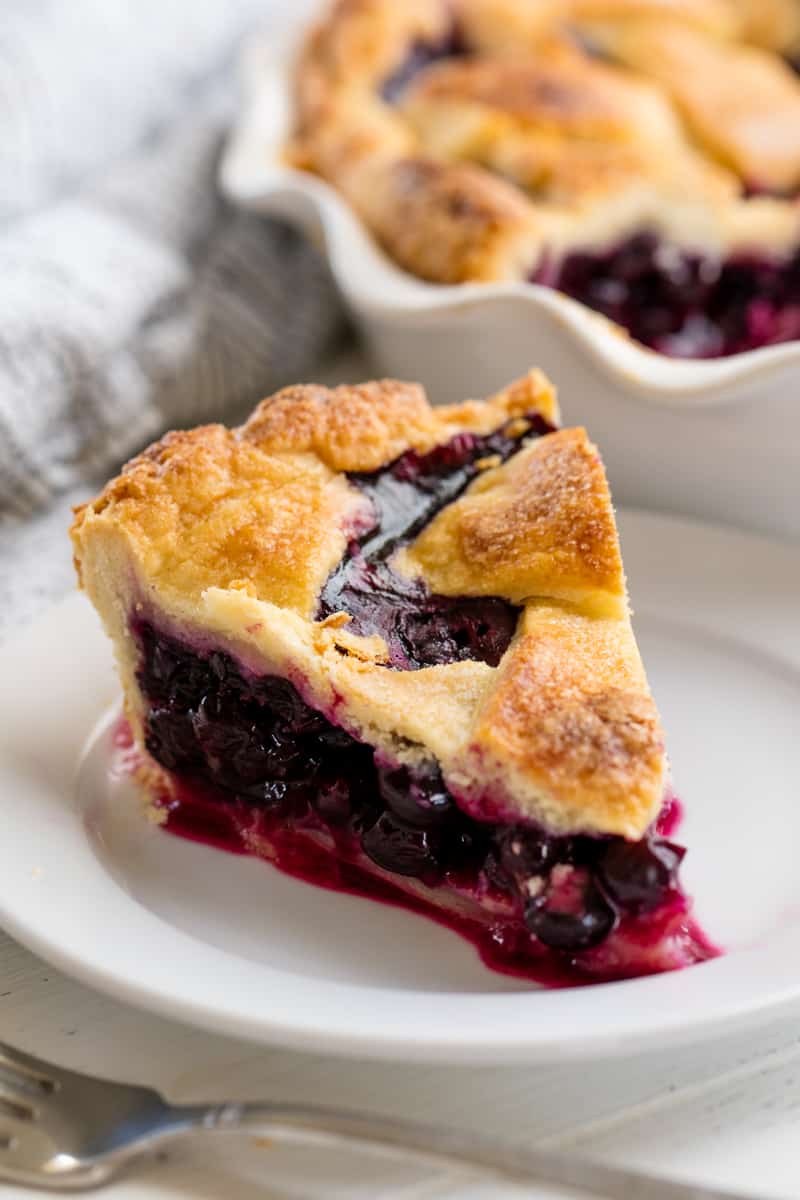 How do you make blueberry pie filling with frozen blueberries?
If you want to use frozen blueberries to make blueberry pie, thaw and rinse the blueberries, drain well, and pat them dry. Frozen berries have excess liquid due to the freezing process and you just need to make sure to get rid of that before proceeding to use in a blueberry pie recipe.
What thickens pie filling?
Cornstarch, flour, and tapioca are the most common thickeners used for pie fillings. Each of these thickeners require different amounts and are used for different purposes in pie making. It is best to follow the recipe instructions for which thickener to use.
What type of flour is used for pie crust?
All-purpose flour and pastry flour work best for making pie crusts due to their protein content (8-10%). For best results use one of these flours. Do not use cake flour or self rising flour for making pie crusts. Gluten-free flour options vary a great deal. Blends that are designed for a straight conversion will work best for a gluten-free option.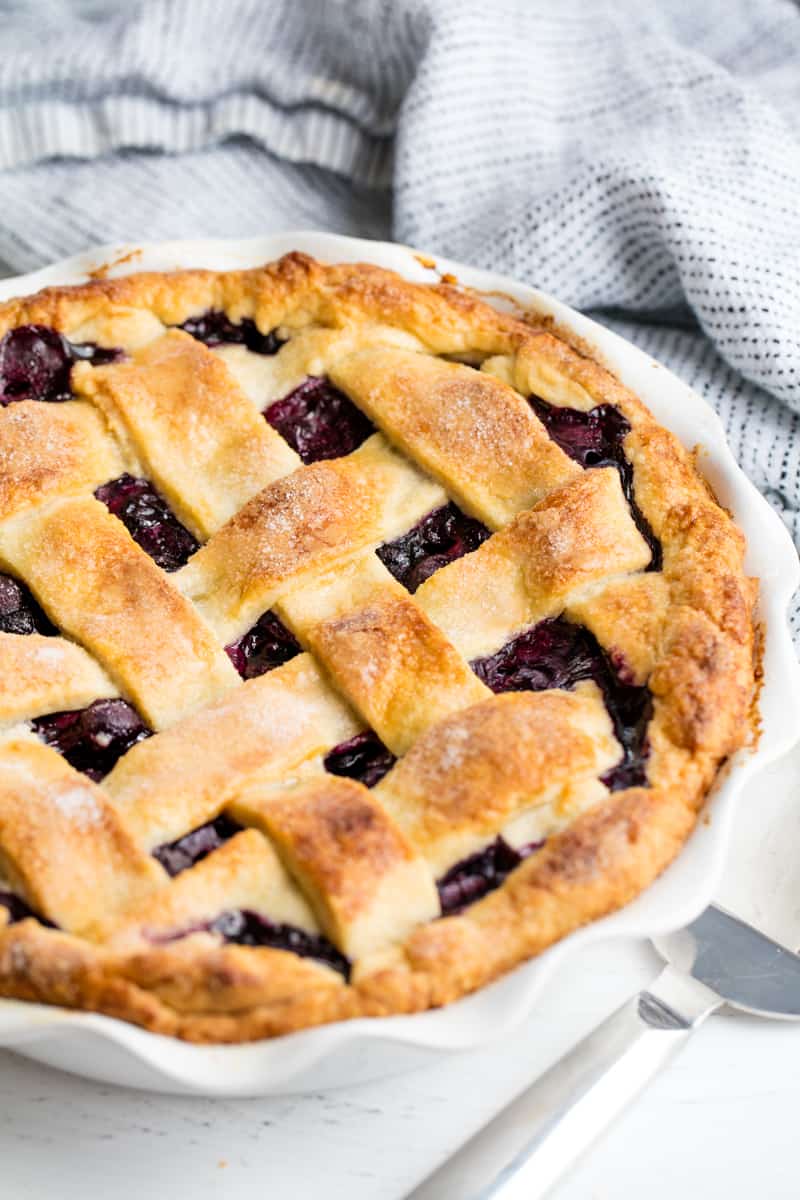 Why do people put vodka in pie crust?
Vodka is used in pie crust as it does not contribute to the formation of gluten. This creates a pie dough that is easy to roll out and re-roll if needed and still turn out perfectly soft and flaky. The alcohol quickly burns off during the baking process so there is no alcohol flavor left once the pie crust is done baking. Equal parts vodka to chilled water create the best result.
If you like this recipe, you may also be interested in these other delicious pie recipes:
Watch the video below where Rachel will walk you through every step of this recipe. Sometimes it helps to have a visual, and we've always got you covered with our cooking show. You can find the complete collection of recipes on YouTube, Facebook Watch, or our Facebook Page, or right here on our website with their corresponding recipes.