Learn how to make Smoked Pork Chops on a smoker. This recipe is perfect for beginner meat smoking and produces a juicy, smoke filled thick pork chop that is to die for!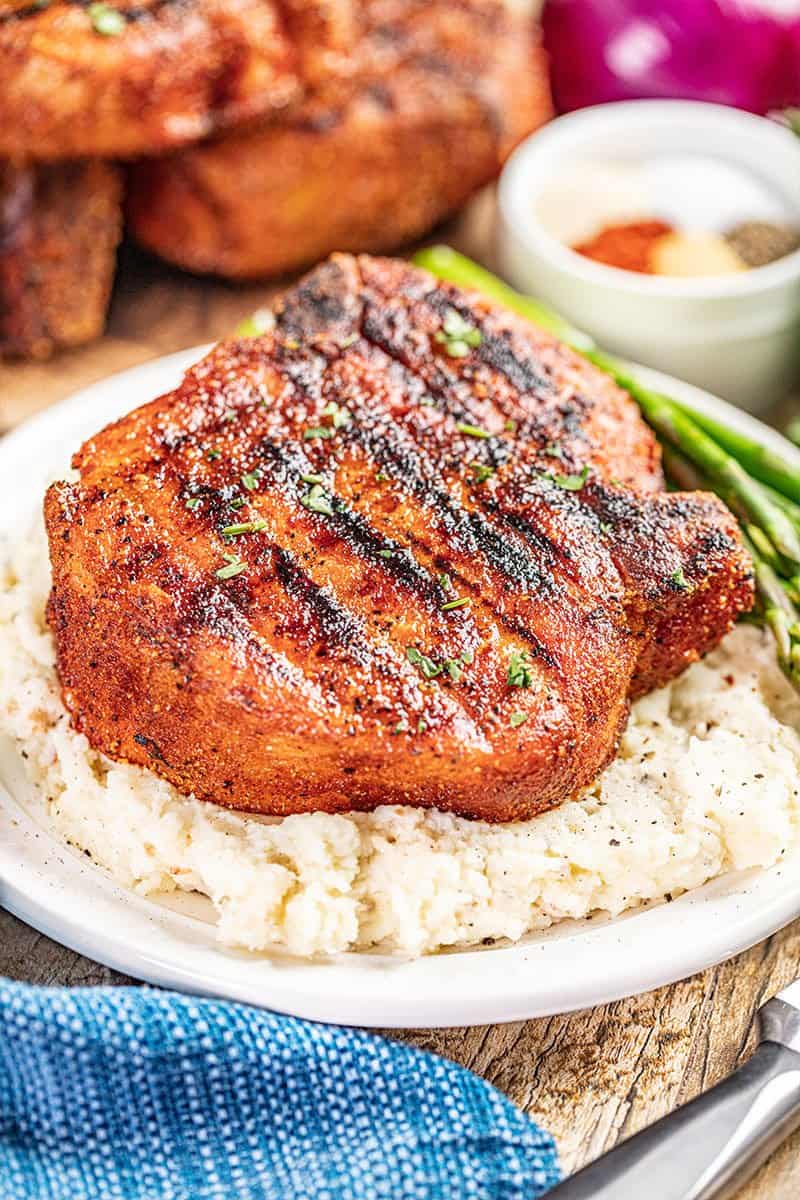 If you are intimidated by smokers, you don't need to be! Smokers can make the most delicious and impressive meals, and this recipe is perfect for beginner smokers. Thick-cut pork chops are one of our favorite meats to serve up for special occasions. They are so easy to make, absolutely delicious, and we can easily feed a crowd a high-quality meal without spending a ton of money. You seriously can't get beef steaks this cheap, and our smoked pork chops can rival any good beef steak! 
Can I grill pork chops?
You absolutely can grill pork chops! Find out how to grill amazing pork chops here!
When are the Smoked Pork Chops done?
Pork needs to be cooked to an internal temperature of 145 degrees Fahrenheit. You should use a meat thermometer for accuracy.
How thick do my chops need to be?
We recommend using a 2-inch thick cut pork chop for smoking. You may need to ask for this to be cut special for you at the butcher counter. At a minimum, the pork chop should be 1 1/2 inches thick for best results.
Pork Chop Cuts:
There are four different cuts of pork chops. The most preferable is the center cut rib chop.
Rib Chop: This is the most desirable cut of pork chop. It comes from the rib section (hence its name) and has a large bone running along one side. This cut is very tender with a nice pork flavor.
Loin Chop: This pork chop cut has a t-bone in the middle. It has two different kinds of meat on it, with loin meat on one side, and tenderloin meat on the other side. These two meats cook at different rates so it is a more difficult cut to work with.
Boneless Chop: This is the most lean cut of pork. It is very easy to over cook this cut and dry it out as it has very little fat, connective tissue, and doesn't have any bones. This is the most commonly sold pork chop cut in the United States, but it is certainly not the most desirable because it is lean, and so easy to overcook.
Shoulder Chop: This is the least desirable cut of pork chop and is not commonly found in American grocery stores. They have lots of flavor, but also have a lot of gristle and bones. This cut of chop is best braised.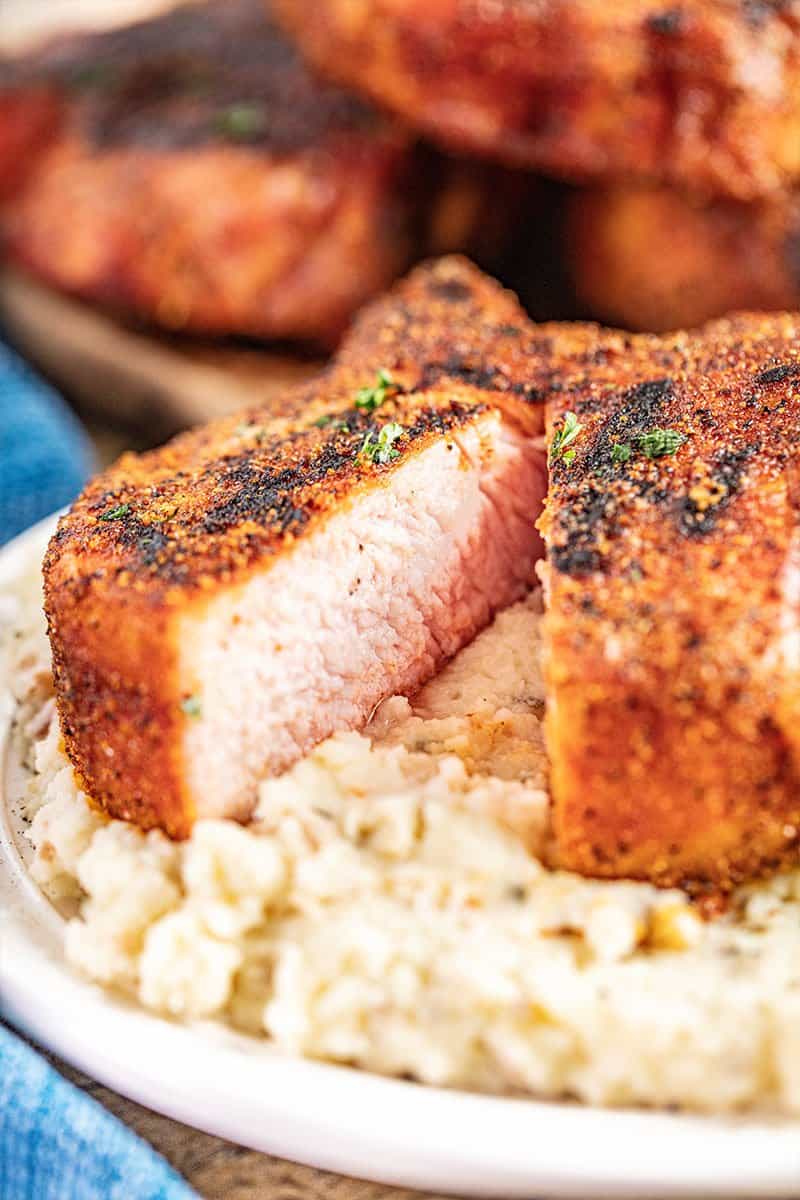 Storage and Reheating Instructions:
Store any leftovers in an airtight container in the refrigerator for up to 5 days. Reheat in an oven preheated to 350 degrees Fahrenheit until warmed through.
If you like this recipe, you may be interested in these delicious pork chop recipes:
Watch the video below where Rachel will walk you through every step of this recipe. Sometimes it helps to have a visual, and we've always got you covered with our cooking show. You can find the complete collection of recipes on YouTube, Facebook Watch, or our Facebook Page, or right here on our website with their corresponding recipes.