Shrimp and Grits is an iconic southern delicacy. Creamy, cheesy grits are topped with the most delicious shrimp, and can be served up for breakfast, lunch, or dinner!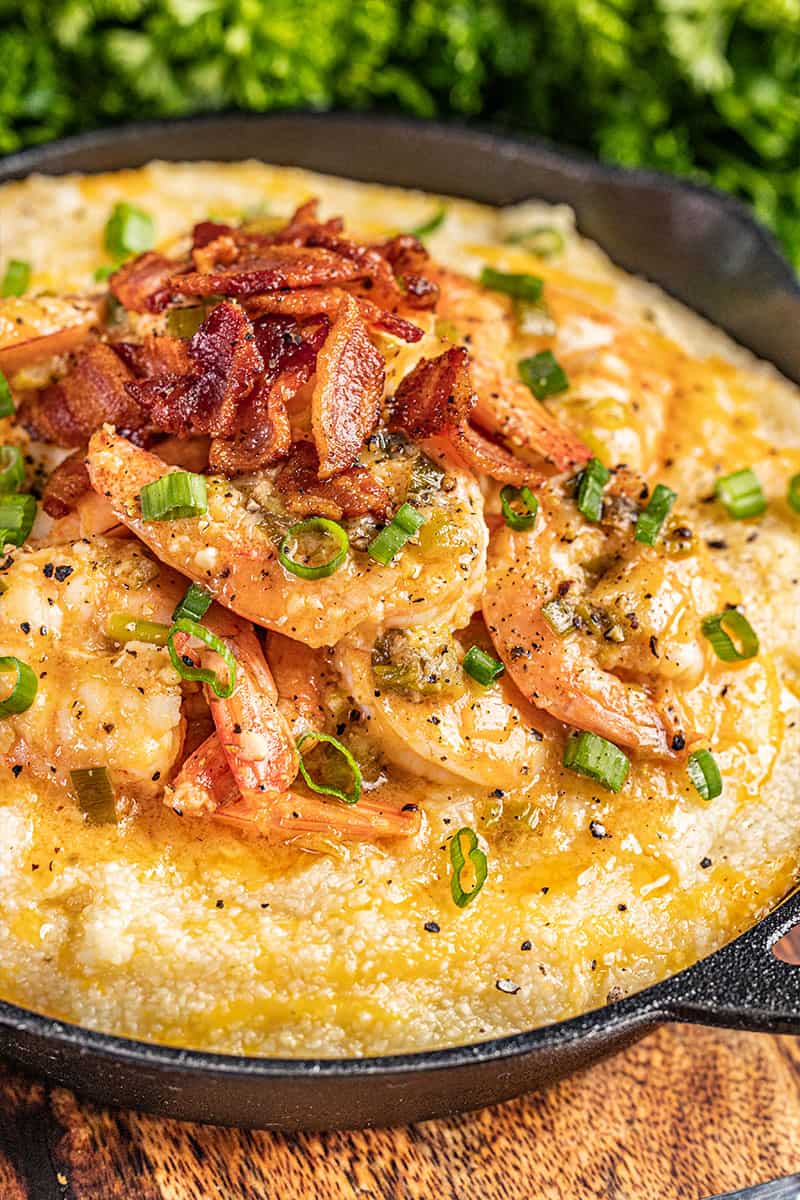 Shrimp and grits is an iconic, Southern breakfast food. Picture New Orleans or Charleston, and we know your mouth is already watering from the mere thought of it. While these U.S. cities are synonymous with shrimp and grits, the history of it shows a blend of European, African, and Indigenous cultures, and is deeply rooted in oppression. The history of some of our favorite southern foods can be uncomfortable, and The Stay At Home Chef has so much love and respect for the cultures who contributed so much to the cuisine of the south. We are grateful to celebrate these cultures through food, especially when the food tastes as good as this!
What are grits?
Grits are simply coarsely ground corn — and sometimes hominy. You can find both yellow and white corn grits in your local grocery store. Keep an eye on the packaging, because you will find a few different varieties of grits. If you prefer to go the "quick" grits way, you always can. Be sure to follow package instructions if using "quick" grits.
Can I make shrimp and grits without cheese?
You absolutely can. We love cheesey grits, but it is perfectly acceptable to have grits without cheese.
Shrimp Options:
You have a few options to choose from when it comes to shrimp. There are different sizes, frozen or fresh, veined or deveined, peeled or whole, and all of them work! For a timesaving option, we prefer to cook with already peeled and deveined shrimp. If you use frozen, be sure to run under cool water until thawed.
Spice Level:
You can make shrimp and grits as mild or spicy as you like. Simply add to taste. Feel free to leave out the hot sauce if you do not tolerate spice well.
Troubleshooting: Clumping
A common problem we've seen with grits is that it can really clump, and nobody wants that. To avoid clumping, be sure to stir immediately after adding to the boiling water, and then continue to give an occasional stir.
Cream:
We kept this recipe simple, but a tasty addition is to substitute 1 cup of heavy cream for 1 cup of water.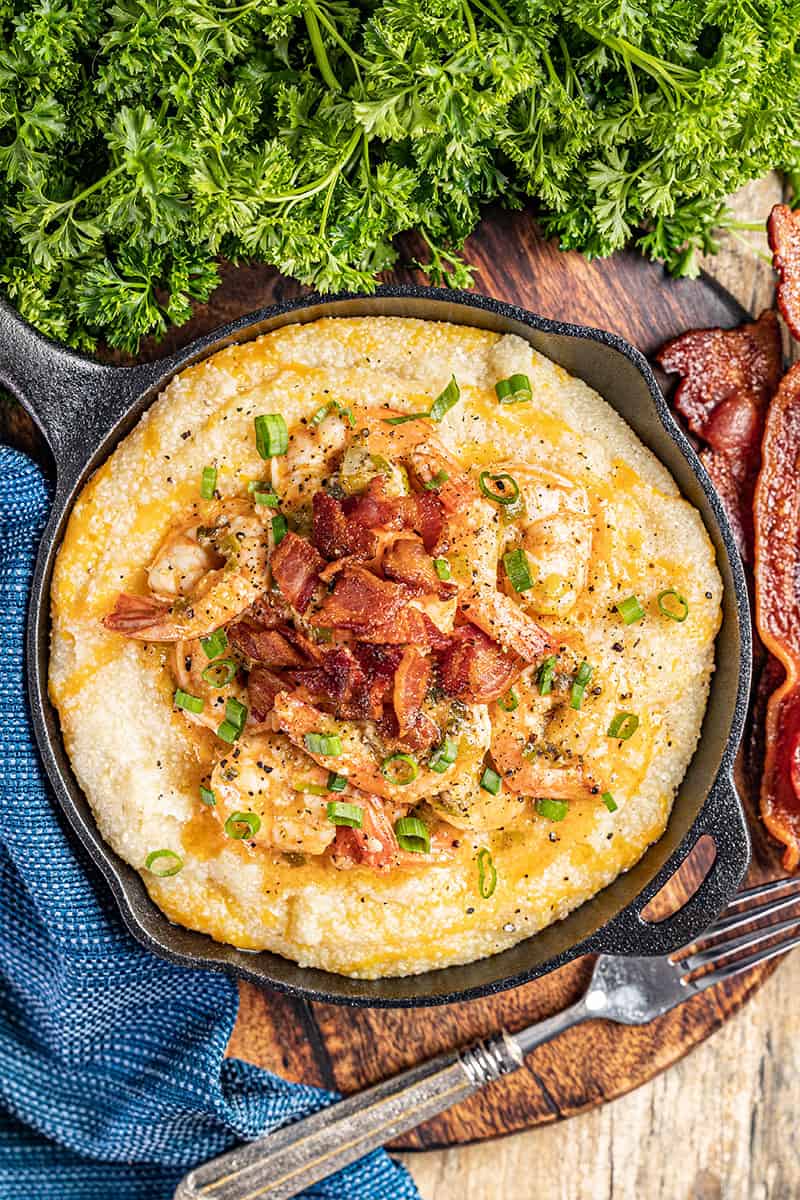 Storage and Reheating Instructions:
Shrimp and grits is best served fresh. You can store leftovers in an airtight container in the refrigerator for up to 3 days. Reheat in the microwave in 30 second increments until warmed through. Add a scant amount of water to the grits to thin out as needed.
If you like this recipe, you may be interested in these other delicious shrimp recipes: