Shepherd's Pie is warm, hearty, and oh so delicious! This is a recipe the entire family will beg for time and time again!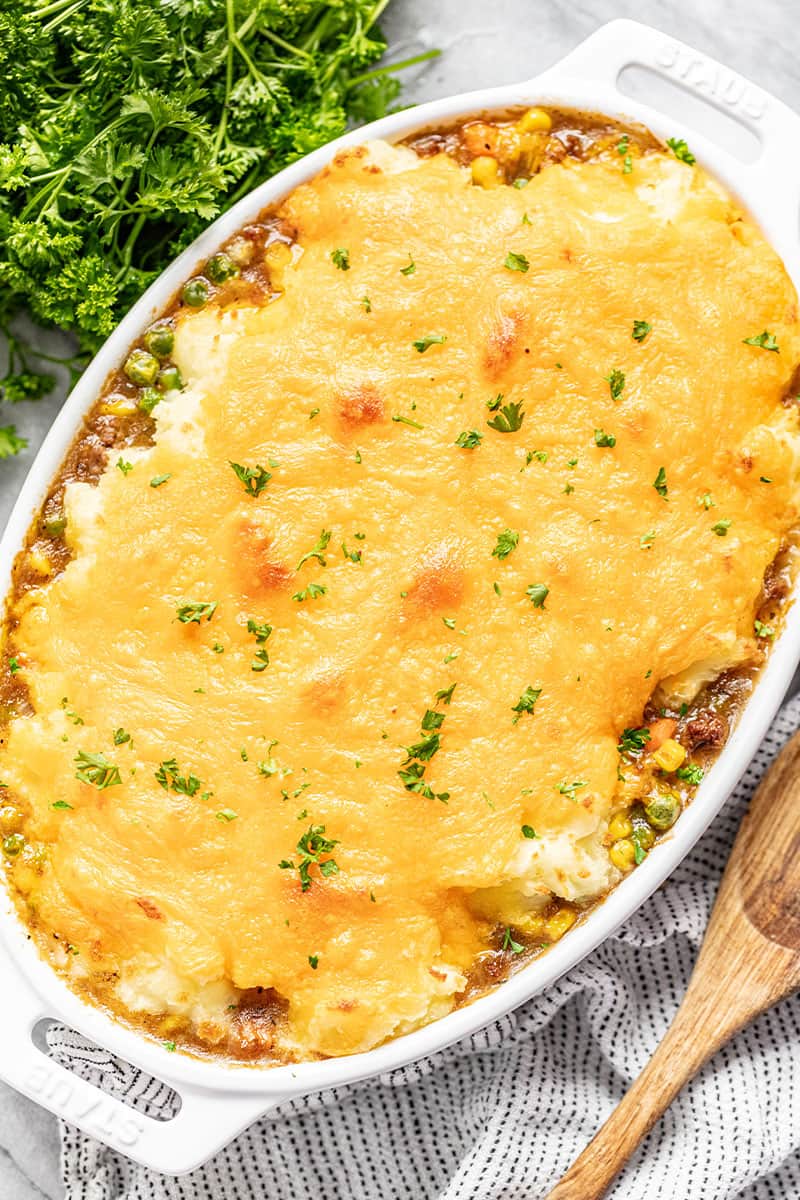 It's the time of year where Irish foods tend to grace tables across the United States. Shepherd's Pie is a comfort food staple. We keep things simple with this classic recipe, and love to use ground lamb in lieu of ground beef. It is warm, inviting, and delicious. A grand salute to the Irish!
Do you prefer more veggies than meat? More meat than veggies? This recipe is quite forgiving and lets you adjust to your own personal tastes. We love the added texture the veggies give, but can't deny the savory flavor of the meat. Give yourself a balanced ratio of both, and you'll find yourself licking the plate clean.
What is the difference between Shepherd's Pie and Cottage pie?

Oh the terminology of Shepherd's Pie vs. Cottage Pie. There are some strong opinions out there. "Cottage pie" has been in use since 1791, when the potato was introduced as an edible crop affordable for the poor. The term "shepherd's pie" has been used synonymously with "cottage pie" since 1877, regardless of the type of meat used, mutton or beef. More recently, the term "shepherd's pie" has been used when the meat is lamb, and "cottage pie" when the meat is beef. We like to refer to it as a Shepherd's Pie, no matter what meat goes inside of it.

Do I have to use red meat?

We get it, not everyone can or likes to eat red meat. Red meat produces the best flavor for this dish whether you use ground beef or ground lamb, but ground turkey is acceptable as well.

Make Ahead Instructions:

This is not a dish that should be made in its entirety ahead of time, simply because mashed potatoes do not reheat well. If you would like to save some time, you can make the meat and vegetable filling ahead of time and freeze or refrigerate until you're ready to bake. If you choose to freeze, make sure the filling is fully thawed before baking. Continue on with the recipe and make the mashed potatoes fresh right before you're ready to bake.
If you like this recipe, you may be interested in these other casserole recipes: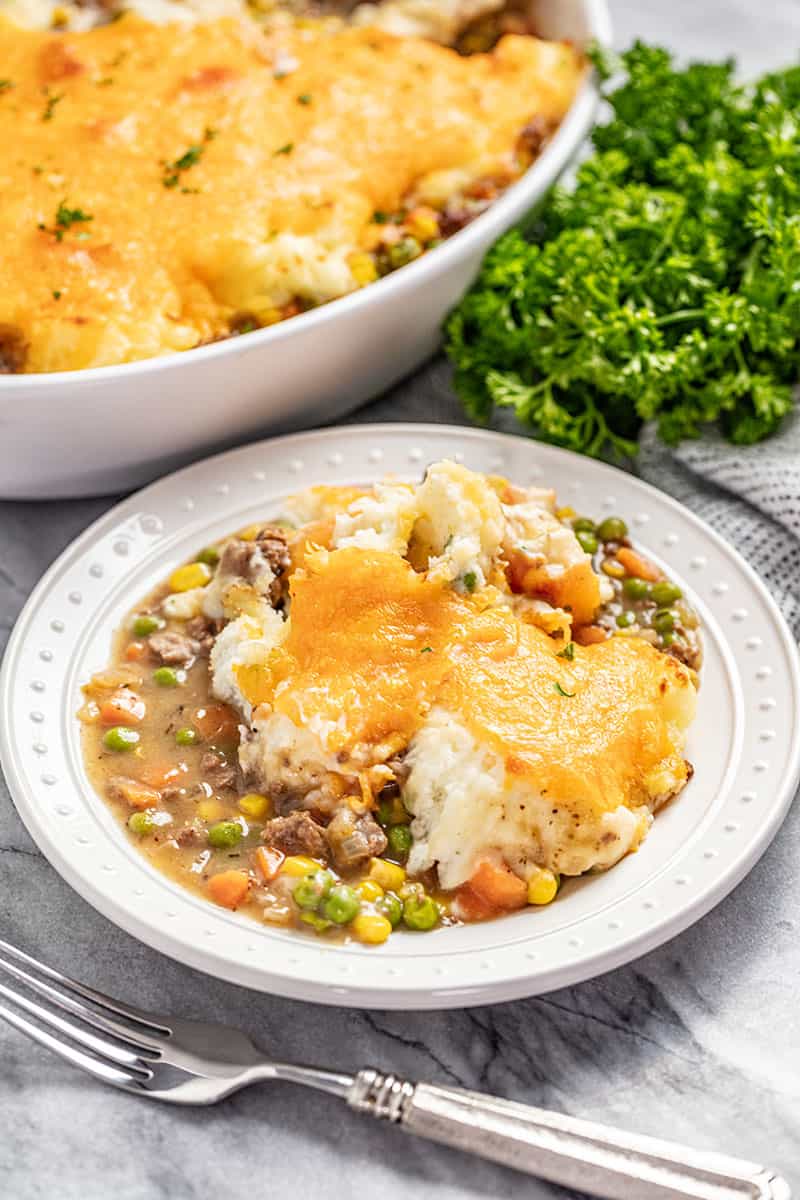 Watch the video below where Rachel will walk you through every step of this recipe. Sometimes it helps to have a visual, and we've always got you covered with our cooking show. You can find the complete collection of recipes onYouTube,Facebook Watch, or ourFacebook Page, or right here on our website with their corresponding recipes.