Chicken Pot Pie is a comfort food favorite! Mix and match whatever vegetables you'd like in this recipe to create your own custom pot pie recipe that your family will love.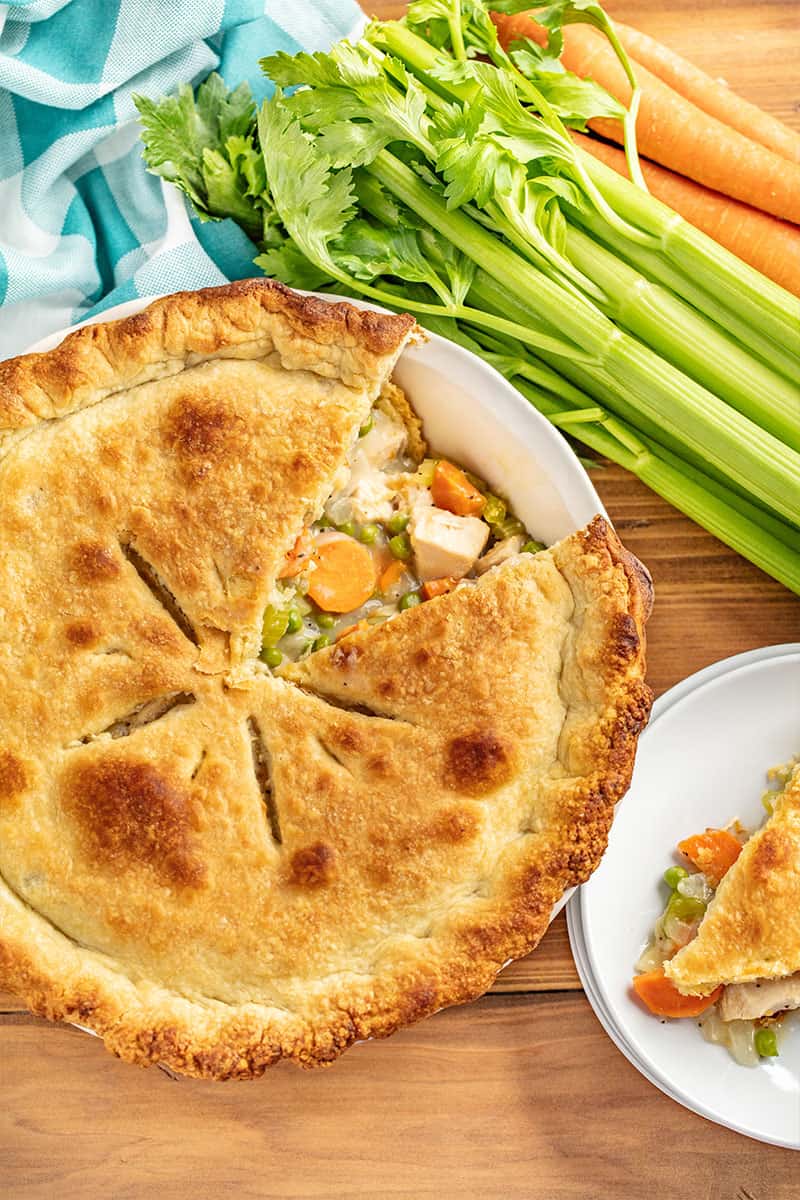 This chicken pot pie has a yummy, flaky crust with hearty meat, savory gravy, and vegetables.  Pot pie is a lot more simple to make than you might think. To start you'll need two prepared pie crusts to create both a bottom and top crust. You can either make your own or use store-bought.  You will also need some cooked chopped chicken. Next, you will boil some veggies, and make a simple onion and broth gravy. Then, these will all come together in a prepared pie crust which you will bake for half an hour so that all those flavors can really mix together. You are going to love this pie, it's the best!
Vegetable Variations for Mom's Chicken Pot Pie:
You can mix and match the vegetables you include in your pot pie according to your own personal taste preferences. Suggested vegetables include carrots, onion, celery, peas, green beans, lima beans, and corn.
Turkey Pot Pie:
Turkey would go great in this recipe. If it's leftover turkey, just measure out one cup and use in place of the chicken.
Beef Pot Pie:
For beef pot pie, simply replace the chicken with cooked,  chopped beef and replace the chicken broth with beef broth. Leftover pot roasts or steaks work well for this.
Can I use canned chicken?
Yes. Canned chicken works great, as does leftover chicken, or rotisserie chicken.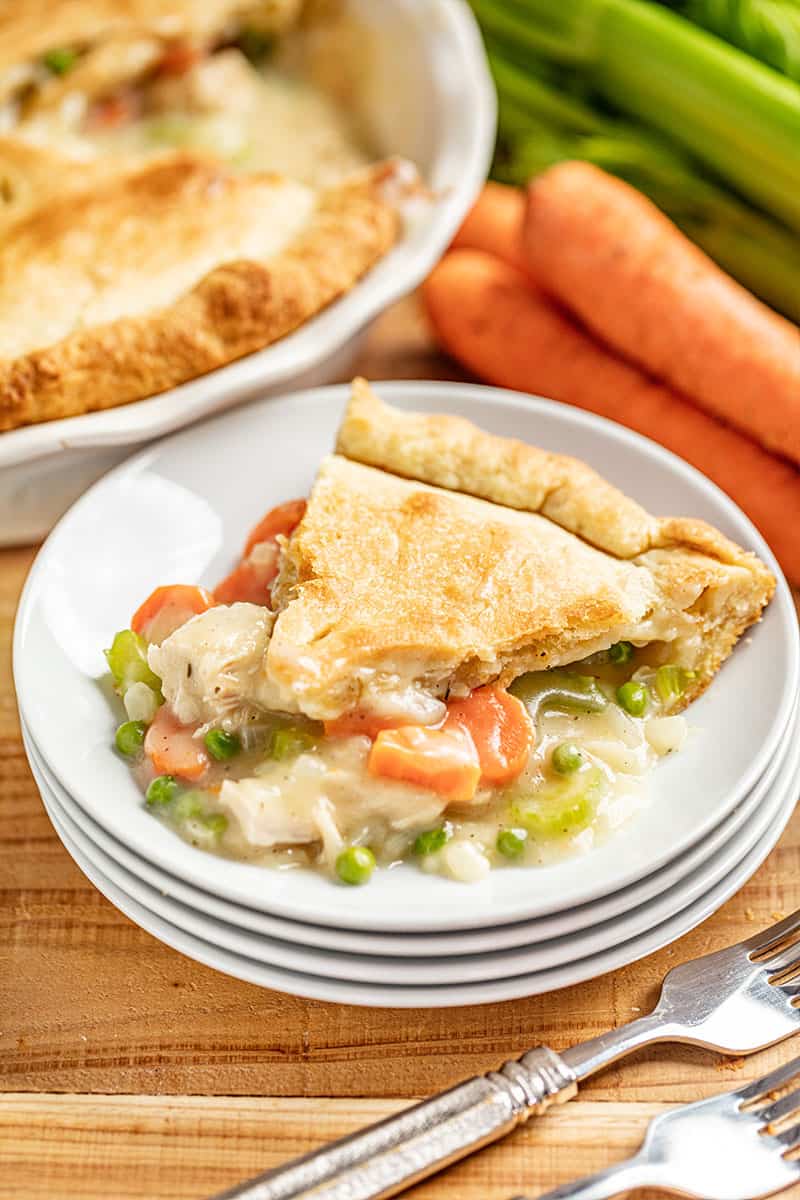 Make Ahead Instructions:
To make chicken pot pie ahead, cook your filling and prepare your pie shells. Store separately in the fridge until ready to assemble and bake.
Freezer Instructions:
Want to freeze your pot pie for cooking later? Assemble your pot pie as directed in the recipe and freeze immediately. When ready to bake, preheat your oven to 425 degrees. Bake, uncovered, for 15 minutes. Cover the pot pie with aluminum foil in order to prevent the crust from burning and continue baking for 30 to 35 minutes more, until center is hot.
Storage and Reheating Instructions:
Store any leftovers in an airtight container in the refrigerator for up to 5 days. Reheat individual servings in the microwave in 30 second increments until warmed through.
If you like this recipe, check out some of our other classic comfort food recipes:
Watch the video below where Rachel will walk you through every step of this recipe. Sometimes it helps to have a visual, and we've always got you covered with our cooking show. You can find the complete collection of recipes on YouTube, Facebook Watch, or our Facebook Page, or right here on our website with their corresponding recipes.