These Chocolate Chip Cookies are perfectly soft and buttery and so easy to make! This is the quintessential classic chocolate chip cookie recipe!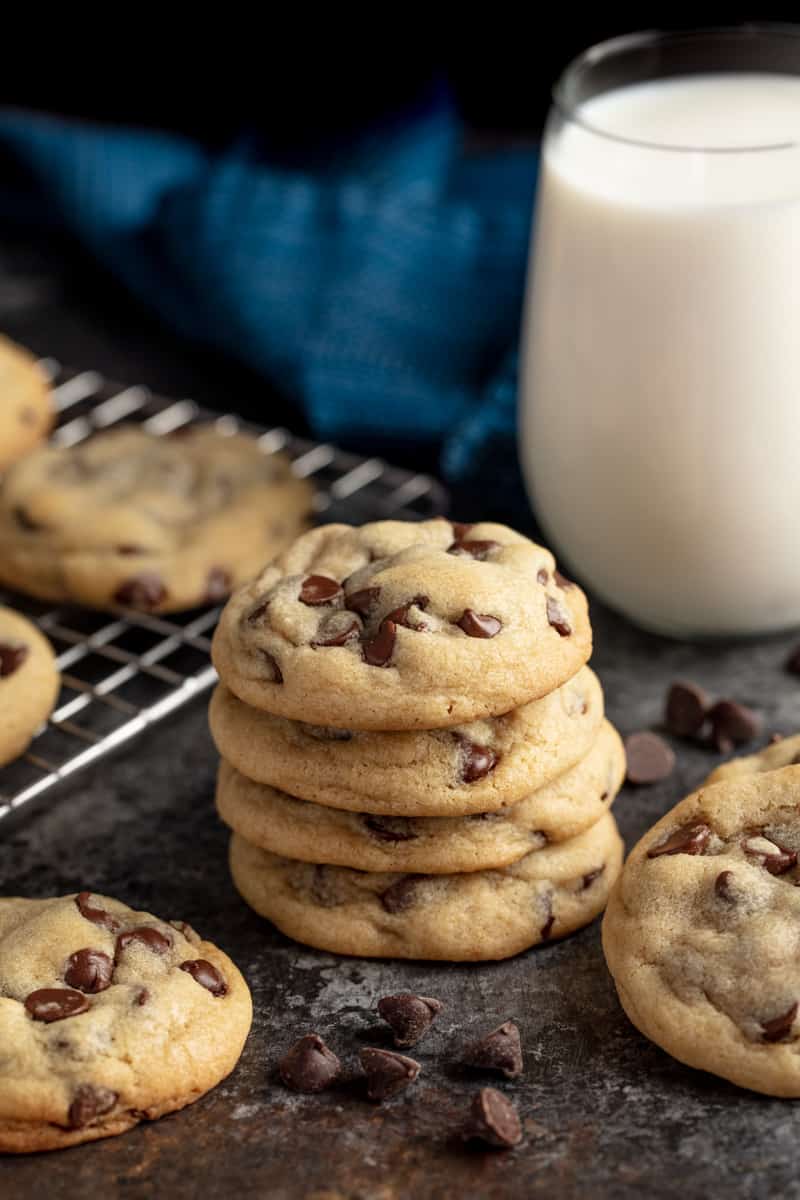 I have been baking these chocolate chip cookies for the past 25 years. It all started when I was in the 5th grade. We were having a bake sale at school and my mom thought I should make the cookies myself. She gave me the recipe and I went to work. I watched the cookies bake in the oven and they grew larger and larger until they covered the entire pan. I took them out of the oven, let them cool a bit, and tasted them. Instead of putting 1/2 teaspoon of baking soda in the cookies, I put 1/2 cup. Boy was that a learning lesson!
And so it was that I developed an interest in cooking. Being the overachieving perfectionist that I was (and still am), I couldn't stop until I mastered the chocolate chip cookie. My cookies became quite popular at bake sales as the years went by and I moved on to other culinary adventures. Every home cook needs their go-to chocolate chip cookie recipe and this one is mine. It is perfectly soft and sweet. It's chocolate chip cookie perfection!
Parchment Paper versus Nonstick Cooking Spray

When baking cookies, it is preferable to use parchment paper or a silicone baking mat because it not only prevents the cookies from sticking to the pan, but it does so without adding any extra grease. Nonstick cooking spray does leave a slightly greasy feel to the bottoms of your cookies.

What kind of chocolate chips should I use?

The type of chocolate chips you use is a matter of personal preference. Both semi sweet and milk chocolate chips will work in this recipe, or you can use a combination of both. You can also use chocolate chunks.

How can I reheat these cookies?

Warm gooey cookies are a wonderful treat. For that fresh out of the oven heat, You can put these cookies in the microwave for 15-second intervals until warm.

Freezer Instructions

This cookie dough can easily be frozen. For best results, shape into balls and freeze on a baking sheet. Once frozen, transfer to a resealable plastic freezer bag for long term storage, up to 3 months. When ready to bake, place cookie dough onto baking sheet and let thaw while oven preheats. Bake approximately 12 to 15 minutes.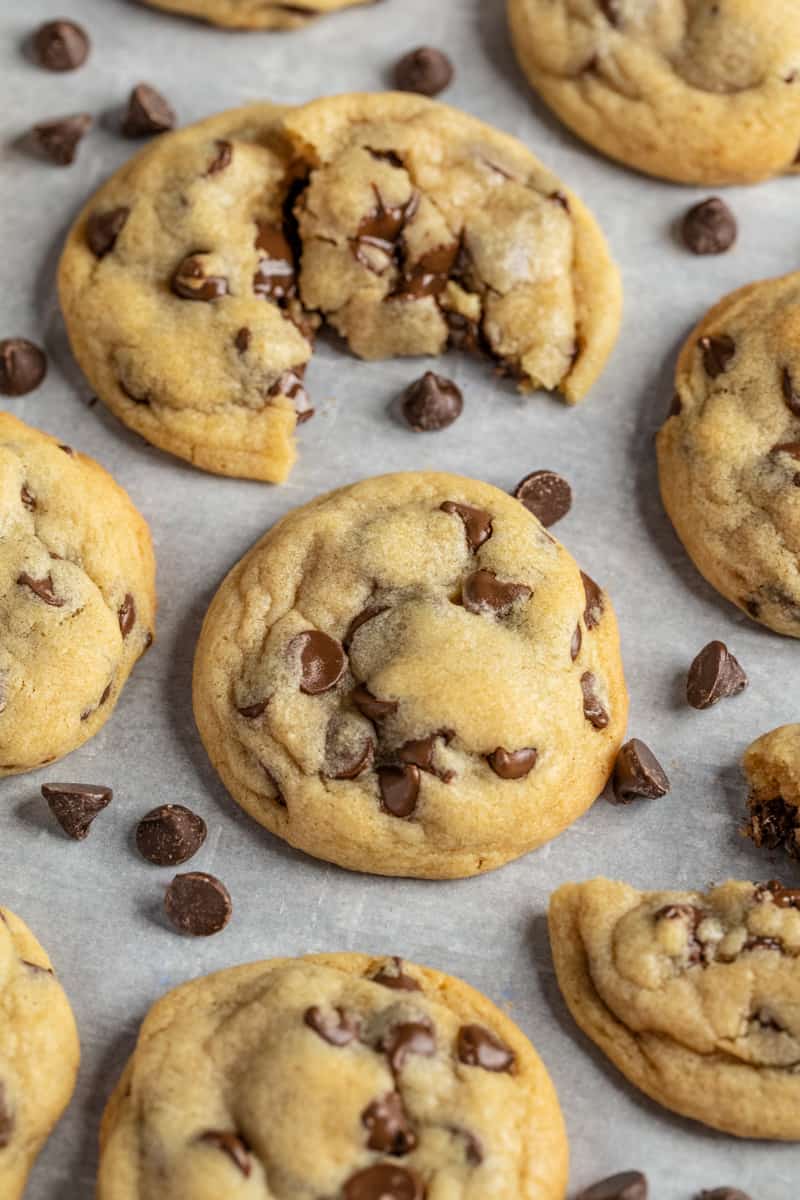 If you like this recipe, be sure to check out these other delicious cookie recipes: