Making the perfect Steakhouse Style Prime Rib doesn't get much easier than this. This roast is crusted with horseradish and garlic, a classic combination for prime rib that is sure to impress!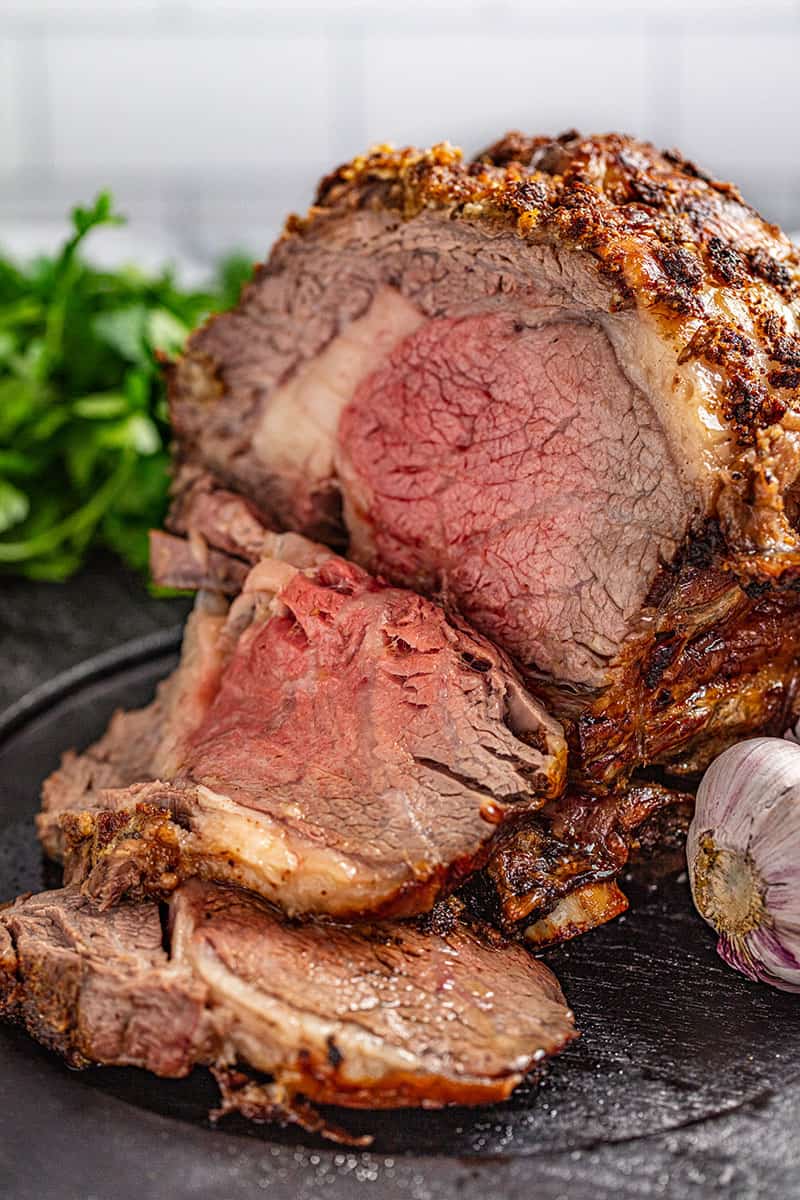 Prime rib always seemed so daunting to cook at home. It is expensive, the expectations are always high, and you really don't want to ruin the day and waste so much money. However, cooking this for the first time was such a pleasant surprise. It was quick, it was easy, it was delicious!
Prime rib is one of those meals that will never go out of style. We typically reserve this dish for a holiday or some other special occasion, but not going to lie, we could eat it every single day. It's not even about the nostalgia in it, we just simply don't think there is anything better than a tender, juicy prime rib.
Do I need a meat thermometer?

Yes, a meat thermometer is highly recommended for making prime rib. You do not want to overcook an expensive beef of beef, and it is just all too easy to do that without a meat thermometer. If you attempt to cook yours without a thermometer, you'll be making an estimation based on time. The rule of thumb is 13 to 15 minutes per pound for medium-rare. Be warned that cooking by minutes per pound is always an estimation and results will vary.

How much meat do I need per person for prime rib?

Prime rib tends to be the star of any meal, and rightly so as this is an expensive piece of meat. For a conservative dinner, plan on at least 1/2 pound per person you intend to serve. For a more robust centerpiece for your meal, plan on 3/4 to 1 pound per person.

How well done should I cook steakhouse style horseradish crusted prime rib?

Make sure you only cook prime rib to medium-rare. The outer ends will be well done and gradually decrease down to medium-rare in the center. There's something for everyone with this roast! And the middle is left with a perfect, melt-in-your-mouth medium-rare.

What should I serve with prime rib?

You should always have mashed potatoes and gravy with prime rib. It's practically a must! Try our Classic Mashed Potatoes as well as our Steakhouse-style Garlic Mashed Potatoes. Other favorites are green beans and dinner rolls. Yum!

Leftover Prime Rib Reheating and Use:

Prime Rib is best served freshly roasted. If you end up with leftovers they should be stored in an airtight container in the fridge for up to 3 to 4 days. To reheat, we strongly recommend avoiding the use of a microwave. The best method we've found for reheating prime rib is to place it in a cold skillet and heat it slowly over a medium heat. For moisture, try heating it in melted butter.

Other popular options are to slice the prime rib thinly, or chop it up into small pieces for sandwiches. To heat, simply melt 1/2 to 1 tablespoon of butter in a heavy skillet and add in the beef to the buttered skillet briefly, 2-3 minutes until warmed through.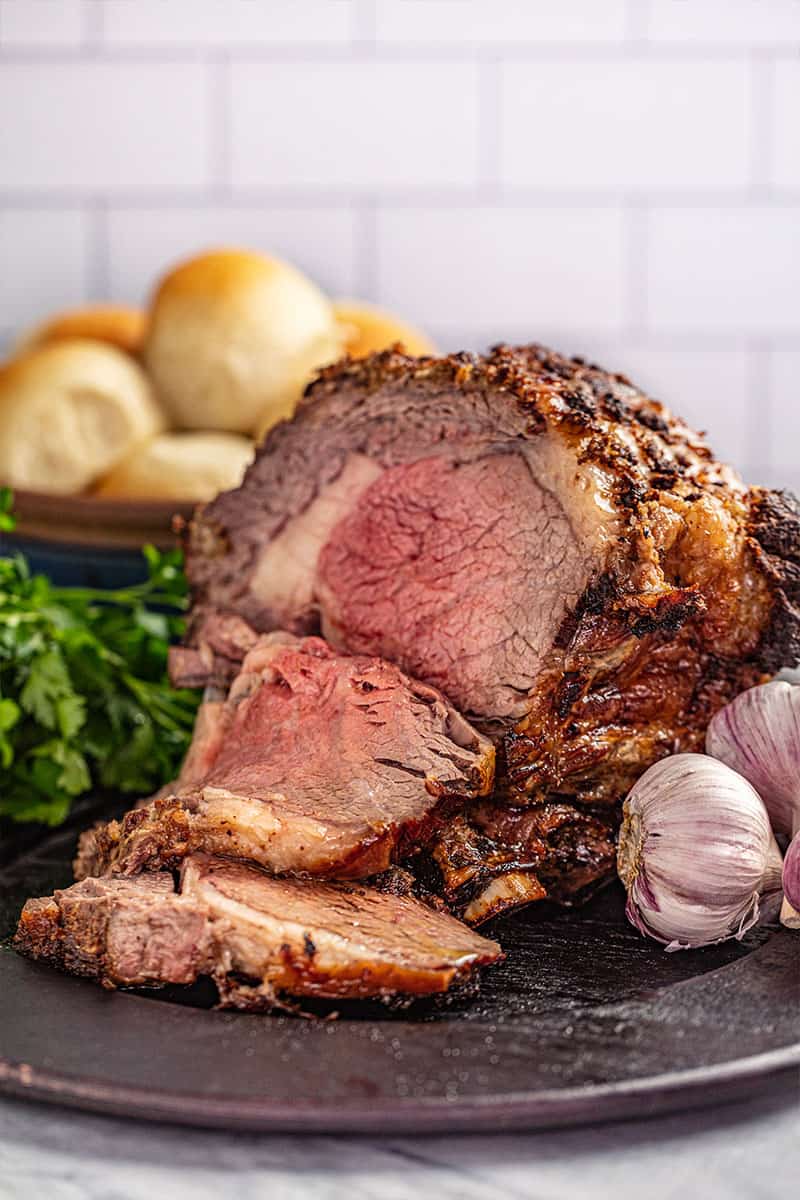 If you like this recipe, you may be interested in these other delicious meat-based dinner recipes:
Watch the video below where Rachel will walk you through every step of this recipe. Sometimes it helps to have a visual, and we've always got you covered with our cooking show. You can find the complete collection of recipes on YouTube, Facebook Watch, or our Facebook Page, or right here on our website with their corresponding recipes.