This Perfect Egg Salad recipe will knock your socks off! It's the perfect balance of flavors, and the secret ingredient? It makes all the difference.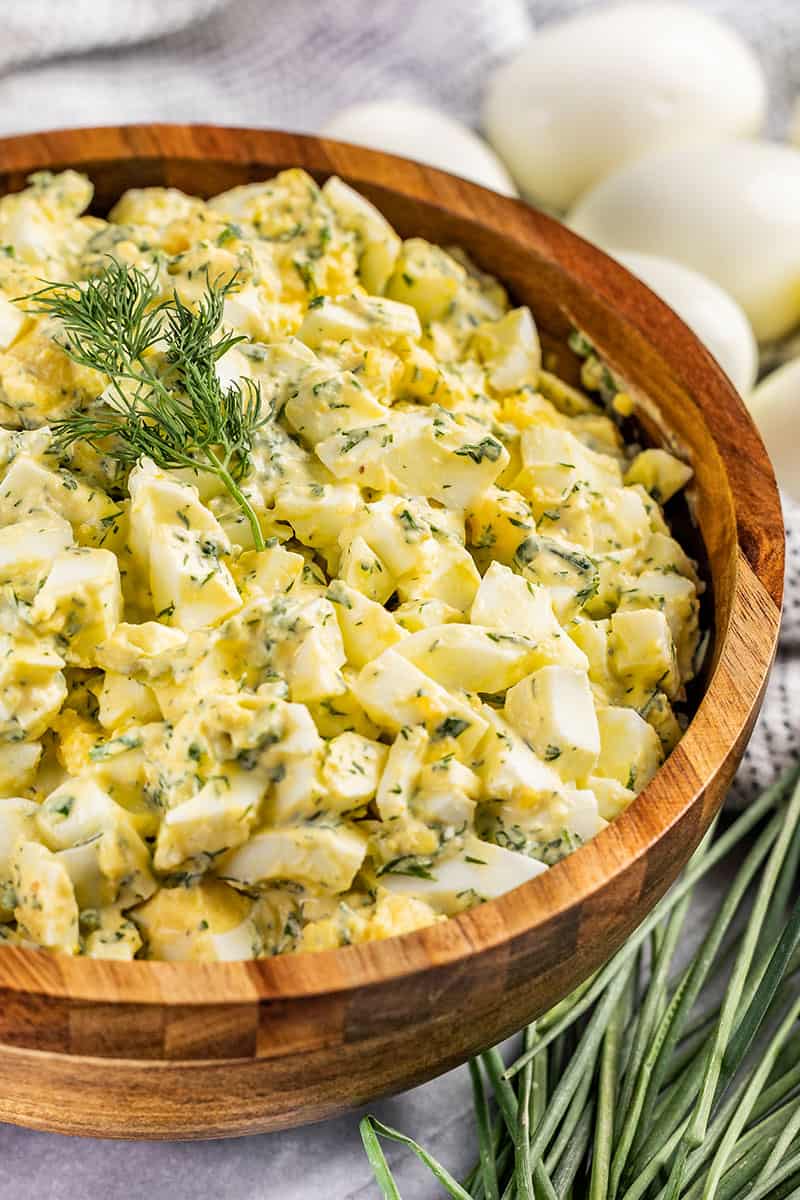 Egg salad sandwiches are a staple in The Stay At Home Chef household. We keep boiled eggs on hand for snacking anyway, so we rarely have to make the extra step to boil for this recipe. This means that the kids can even make their own egg salad for lunch, and that is an absolute win in our book. It gives them a bit of independence, teaches a skill, and we get to sit back and just enjoy the afternoon. Who wouldn't love that?
Health:
Eating egg salad can be a part of a healthy and balanced diet. This recipe has a little bit of mayonnaise in it, making it a great low carb meal. Egg salad also has high amounts of healthy fats, proteins, and it also tastes amazing! Lucky you!
How do you make a perfect boiled egg that peels easily?
Making the perfect boiled eggs is essential to a great egg salad. To get the perfect hard-boiled eggs, place eggs into the bottom of a medium-sized saucepan. Fill the pan with enough water to cover the eggs with 1 inch of water. Place saucepan over high heat and bring to a boil. Once it comes to a boil, turn off the heat, put a lid on the pan, and let sit for 8 minutes.
Can this egg salad be used for egg sandwiches?
If you are looking for a great egg sandwich, this is the perfect egg salad for it! All you need to do is chop the eggs into smaller bits so the eggs will not fall out when you take a bite of the sandwich. If you are wanting to make a truly amazing egg sandwich use this recipe with my Homemade Rye Bread!
What is the secret ingredient in this recipe?
Horseradish is the secret ingredient in this recipe and it makes all the difference! It's a small amount, just 1 tablespoon, and it adds a punch of flavor that you will absolutely love!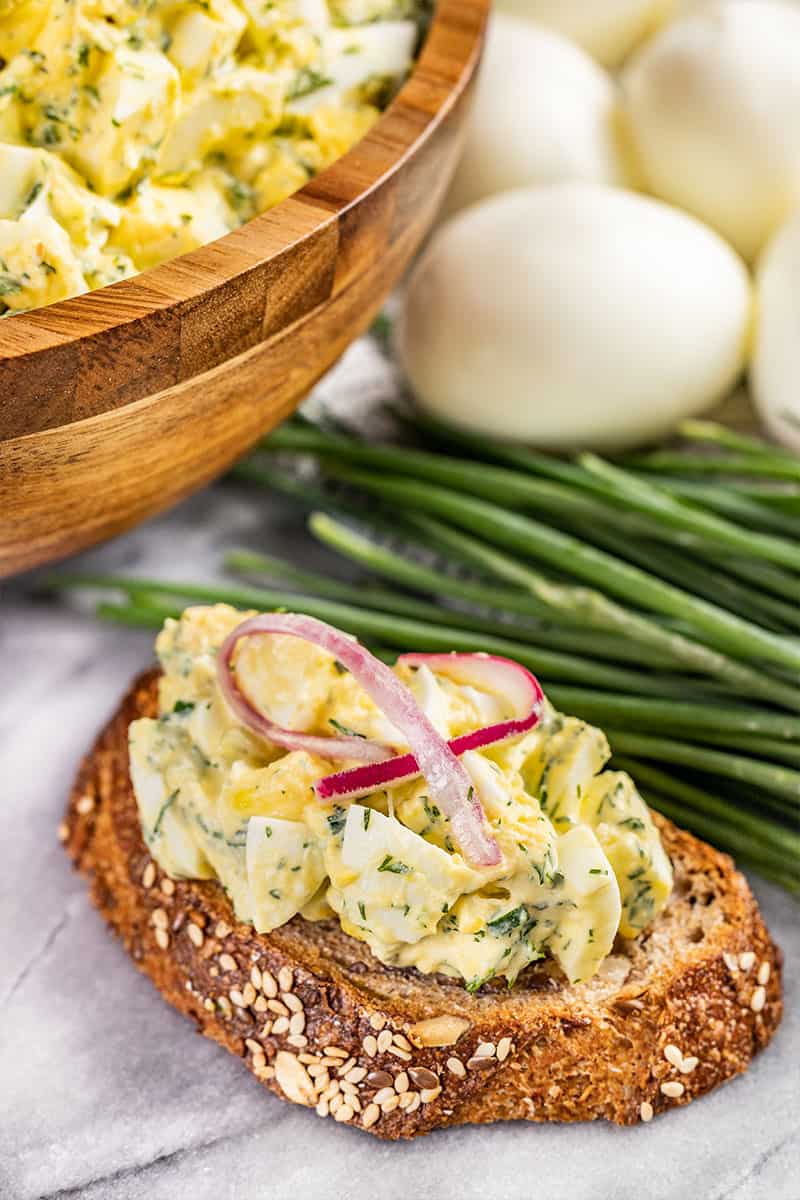 Storage Instructions:
Egg salad is good in the refrigerator in a sealed container for 3 to 5 days. Remember though that egg salad is only good for 2 hours at room temperature. If your egg salad has been left out for 2 hours or more please do not save it in the fridge, just throw it away.
If you like this recipe, you may be interested in these other tasty "salad" recipes: