These Peppermint Joe Joe's are even better than Trader Joe's! They are thin, mint chocolate cookies with a peppermint cream filling, covered in a rich, dark chocolate. It is the kind of cookie dreams are made of!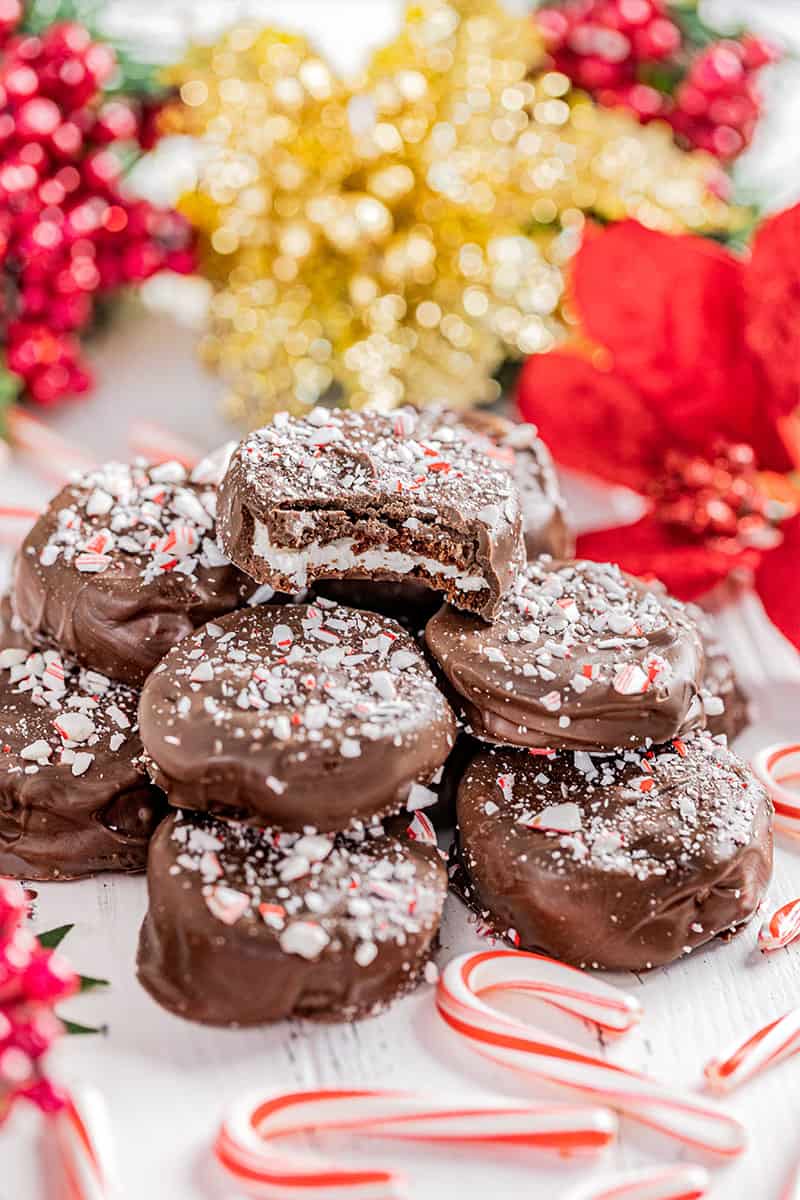 Has anyone else ever bought such a massive quantity of peppermint Joe Joe's from Trader Joe's that you'd elicit stares from fellow shoppers? They are only sold for a short time during the holiday season, and they always go quick! Even with our massive stockpile, they would not last very long at all in our home, leaving us without these delicious cookies for the vast majority of the year! We knew that we needed to perfect a copycat recipe, and this is that labor of love. 
Chocolate in Peppermint Joe Joe's Copycat:
We highly recommend you use high quality chocolate chips to ensure the best flavor and texture when it is melted. A couple of our favorites are Guittard and Ghirardelli, and they should be available at your local grocery store.
Peppermint Extract:
Using peppermint extract in the cookies, filling, and chocolate coating is what really gives these cookies the kick of peppermint needed to truly be a Peppermint Joe Joe's copycat. You should be able to find peppermint extract in the baking aisle of your local grocery store, or you can purchase from Amazon or other online retailers.
Crushing Candy Canes:
To crush my candy canes, I simply put them in a resealable plastic bag and hammer them with my rolling pin until they are completely crushed. This is a great task for any helpers that might be joining you in the kitchen.
Assembling Cookies Tip:
Be sure to press very gently when you are squishing your cookies together with the cream. If you press to hard or are too rough with them, they will break into pieces.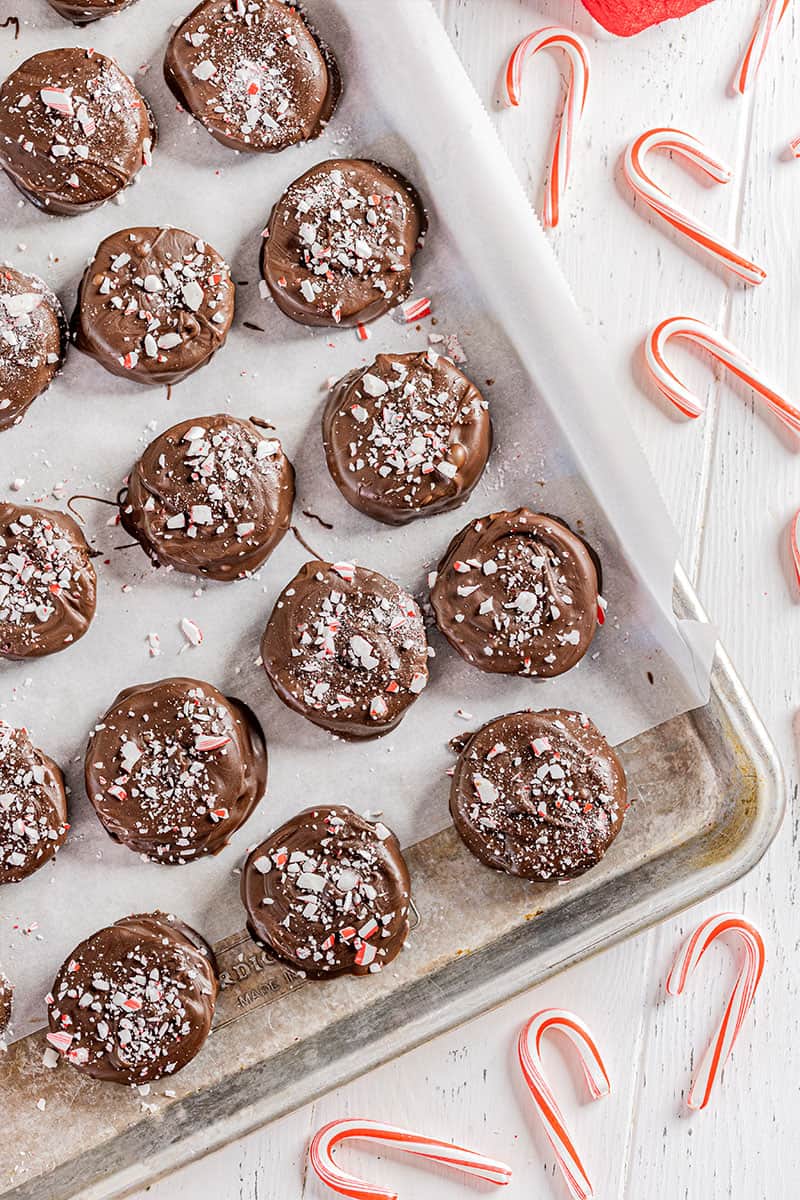 Storage Instructions:
Store your cookies in an airtight container at room temp for up to 5 days.
If you like this recipe, you may be interested in these other delicious cookie recipes:
Watch the video below where Rachel will walk you through every step of this recipe. Sometimes it helps to have a visual, and we've always got you covered with our cooking show. You can find the complete collection of recipes on YouTube, Facebook Watch, or our Facebook Page, or right here on our website with their corresponding recipes.