Deep Fried Oreos are one of our favorite carnival foods, that you can now make at home! They are super easy to make, and your family will be begging for more!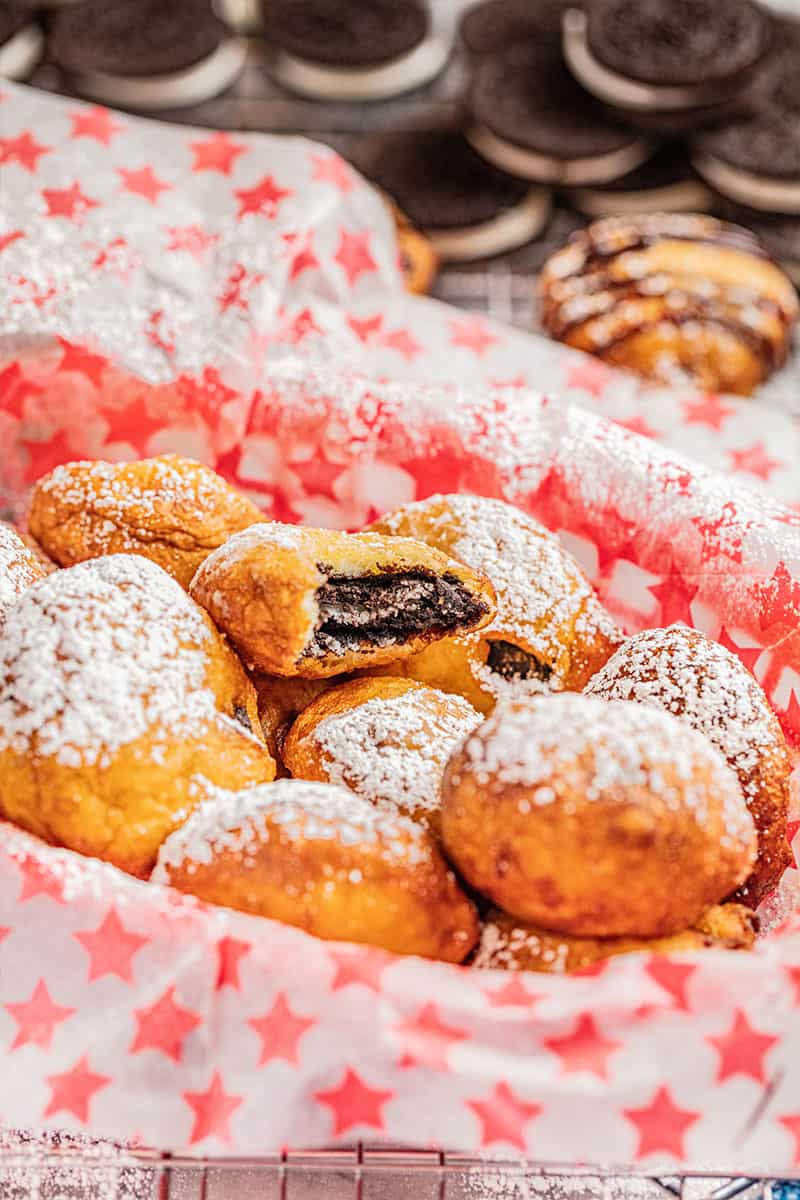 What could we possibly say about deep fried Oreos? They are little pieces of heaven. There is nothing quite so amazing as taking an already delicious cookie and then frying it to golden brown perfection and sprinkling it with powdered sugar. It is seriously one of our most favorite foods ever. You no longer have to wait until the next carnival, you can now enjoy these any time you want! You can thank me later.
Buttermilk Substitute:
If you do not have buttermilk, you can make your own buttermilk substitute by adding 2 tablespoons of vinegar or lemon juice to 2 cups of milk. Let it sit for 5 minutes before adding in to your batter.
Can Deep Fried Oreos be made gluten free?
Absolutely! You can use your favorite gluten free Oreo style cookie and swap out the flour for a gluten-free flour blend.
Single vs. Double Stuff:
We are a big fan of double stuff Oreos in this house, but you can use either single or double stuff.
If you like this recipe, you may be interested in these other delicious dessert recipes: